5 Brand New Treatments for Inflammatory Disease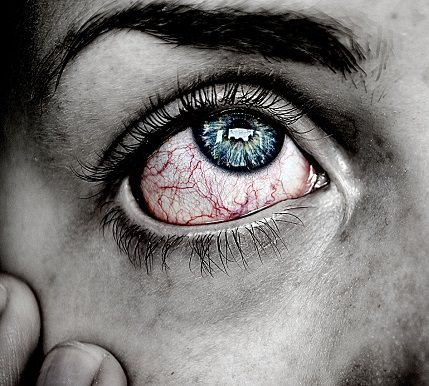 Inflammation is a protective response that involves immune cells, blood vessels, and molecular mediators. The purpose of inflammation is to eliminate the initial cause of cell injury, clear out necrotic cells and tissues damaged from the original insult and the inflammatory process, and to initiate tissue repair. (Source)
In recent years, many studies have found that acute inflammation can be the root cause of many diseases, including cancer, inflammatory bowel disease, joints breakdown, and more. In fact, some researchers think that depression may be an inflammatory condition. This has prompted researchers to delve into the field of treating and curing inflammation, with 5 notable new treatments developed very recently:
1. Treating Crohn's disease with bone marrow
Most people associate bone marrow transplants with chemotherapy or radiation therapy, but at Fred Hutch's Clinical Research Division, Dr. McDonald and Dr. Georges are pioneering the field by transplanting bone marrow in Crohn's patients. Crohn's disease is an inflammatory disease of the bowels, which is extremely painful and can lead to severe reactions and malnutrition. While the treatment is in its early stages, initial clinical tests seem promising.
2. Regulating the gut microbiome to improve mood and fatigue
A 2015 study found that mice with liver inflammation that exhibited fatigue and anti-social behaviors became more lively and social when treated with anti-inflammatory medication. The implication for humans is that by controlling the microbiome in the gut, we may be able to treat not only diseases but also mental health issues.
3. Alleviate depression with anti-inflammatories
Another research found that some forms of depression are less in the mind and more in the body and are caused by inflammation. The researchers tested children with depression and found that they had higher levels of cytokines and interleukin (molecules the body releases when it's infected or sick) – meaning that using anti-inflammatory drugs may help relieve, and even cure, depression.
4. Using technology to stop inflammation
One of the main causes of acute inflammation is when the vagus nerve, which is in-charge of the inflammatory system, "malfunctions" and produces too much cytokines (that cause inflammation). By using a specialized device, the vagus nerve can be reset and the inflammation process can be stopped.
5. Marvel at the "Marvel Molecule."
Developed by Pfizer in the 1990's, MCC950, also known as the "Marvel Molecule" has come to light again thanks to the researchers at the Trinity College of Dublin's Biomedical Science Institute. The molecule has shown to stop multiple sclerosis and sepsis in mice. It has also shown to be effective in samples taken from humans and is planned to move to clinical trial soon. The potential is great for treatment of diseases such as asthma, MS, gout, atherosclerosis, and more.