Rhodiola grows in the cold, mountainous regions of Europe and Asia, and its roots are adaptogens, which means that they can help your body adapt to stress when consumed. It's colloquially known as arctic or golden root, and its scientific name is Rhodiola rosea. Here are 7 scientifically-proven health benefits of consuming Rhodiola rosea:
1. Decreases Stress
An adaptogen is a natural substance that increases the body's resistance to stress, and Rhodiola is considered to be one. One study found that individuals suffering from stress experienced significant improvements in symptoms when they consumed 400 mg of Rhodiola extract per day over a four-week period. What's more is that Rhodiola was shown to improve symptoms of burnout associated with chronic stress.
2. Fights Fatigue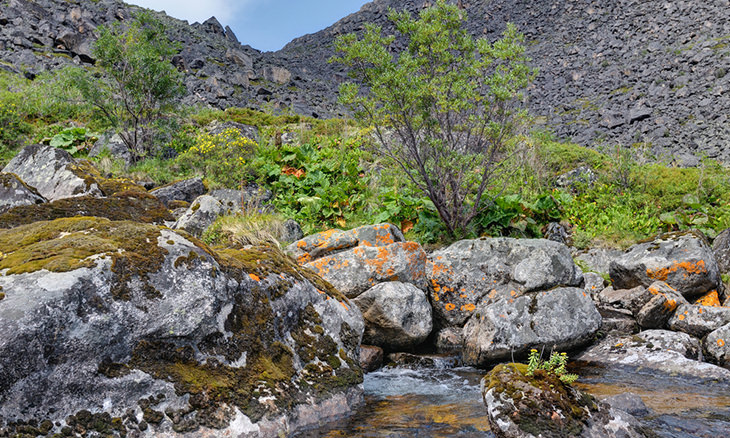 Fatigue is caused by stress, anxiety, and inadequate sleep, and Rhodiola is known to alleviate it. A four-week study of 60 people with stress-related fatigue found that Rhodiola had a positive effect on their fatigue levels and attention spans when compared to the placebo group. Furthermore, improvements in symptoms began to be experienced by the participants after just one week of treatment.
3. Reduces Symptoms of Depression
Rhodolia is believed to have antidepressant properties thanks to its ability to balance neurotransmitters in the brain. Various studies have shown that consuming Rhodiola can lead to significant improvements in overall depression, insomnia, and emotional stability. Those consuming it in particularly large doses have also been observed to experience marked improvements in their self-esteem.
4. Improves Brain Function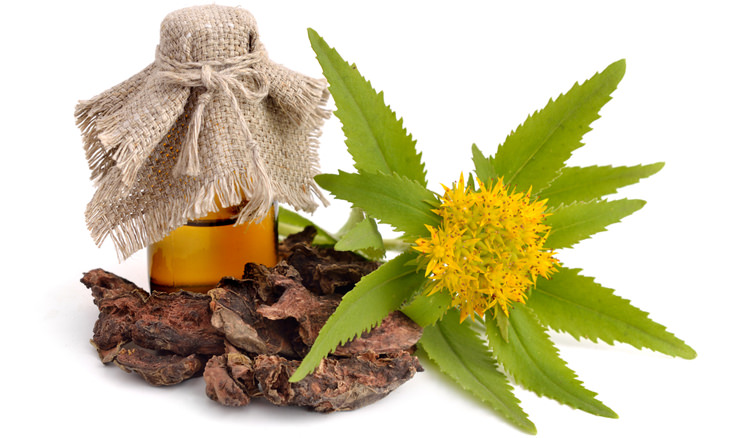 Your brain requires exercise, proper nutrition, and a good night's sleep to ensure that it performs to its optimum, and Rhodiola can be used as a supplement to boost brain function. A study which involved 56 physicians working nightshifts found that 170 mg of Rhodiola per day improved their performance on work-related tasks improved by 20% when compared to the placebo group.
5. Improves Exercise Performance
In another Rhodolia-related study, cyclists were given a 200 mg dose two hours before performing a cycling test. It found that the cyclists were able to exercise for 24 seconds longer on average than those in the placebo group. Although this difference seems small, the difference between victory and second place in a cycling race can sometimes be measured in milliseconds. Another interesting conclusion drawn from this study was that Rhodolia was also observed to improve exercise performance by decreasing the cyclists' perceived exertion.
6. May Help Control Diabetes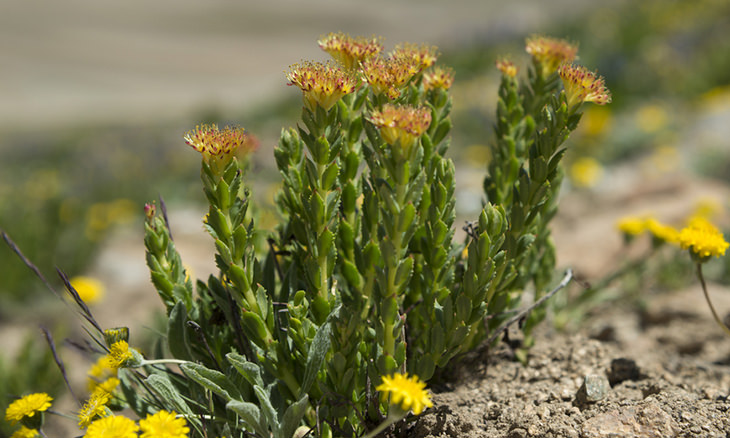 Diabetes develops when the body's ability to produce the hormone, insulin, is diminished. Those that have it usually have insulin injections or take medications that increase insulin sensitivity. Animal research on the effect of Rhodolia has shown that it lowers blood sugar in diabetic rats by increasing the number of glucose transporters in the blood. Although such a study hasn't yet been replicated in humans, there's compelling evidence to suggest that it could work.
7. May Be Anticarcinogenic
Salidroside is a potent component contained in Rhodolia, and test tube studies have shown that it can inhibit the growth of various types of cancer cells such as bladder, colon, breast, and liver. This has led researchers to suggest that Rhodolia might be useful in the treatment of many different types of cancer. With that being said, the results of human studies are not yet available.
Images by Deposit Photos.