A new variant of the coronavirus that spreads at an alarming rate has already started wreaking havoc in some parts of the world. According to scientists, this new variant, dubbed Omicron, is the "most concerning" since the Delta variant, which ended up stirring relentless waves of infections on every continent just a few months back.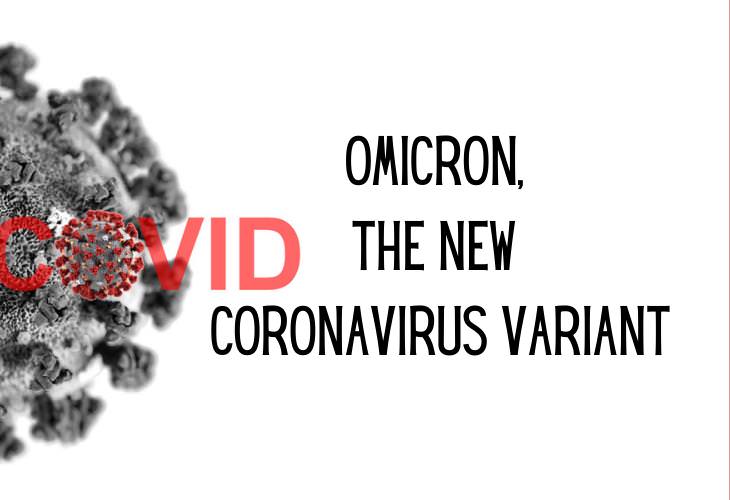 One of the most concerning things about the coronavirus is that it's constantly mutating. New variants of the virus have emerged over the past year and a half, and more new strains could appear in the future.
After a brief respite from the damages caused by the Delta variant, Omicron has been declared as the latest 'variant of concern' (VOC) by the World Health Organization (WHO) due to its high number of mutations.
According to WHO's official statement, "Based on the evidence presented indicative of a detrimental change in COVID-19 epidemiology, the TAG-VE has advised WHO that this variant should be designated as a VOC, and the WHO has designated B.1.1.529 as a VOC, named Omicron."
The earliest sample of the variant is said to have been collected in Botswana on November 11, 2021. It has also been linked to a fresh surge in infections in parts of South Africa. Thus far, Omicron has been reported in travelers to Belgium, Hong Kong, and Israel, apart from South Africa. Other variants of concern, including Beta, were also first detected in South Africa.
What do the scientists say?
As of now, the Delta variant remains dominant worldwide, accounting for more than 99% of COVID cases in the US. It isn't clear yet if Omicron will replace Delta, but scientists say that it will be a few weeks before they can clearly define the type of disease this variant causes and understand how contagious it is. As with other variants, some infected people display no symptoms. Early evidence, however, suggests that Omicron has an increased risk of reinfection compared with other highly transmissible variants. This means that people who have had COVID-19 and recovered from it could be at risk of catching it again.
Will existing vaccines work against it?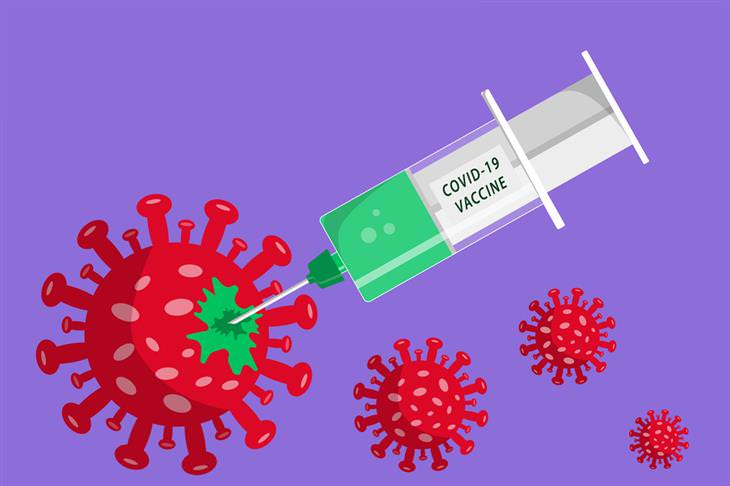 Now, the biggest question on everyone's minds is whether protection from current COVID-19 vaccines will hold up against the Omicron variant. Also, will people previously infected with the coronavirus be immune from reinfection with the new variant?
While scientists don't yet have clear answers to those questions, they have said that the Omicron variant has over 30 mutations in the part of the virus that existing vaccines target - more than double the number carried by Delta. This may reduce vaccine efficiency, they say. However, these are all theoretical predictions, and studies are being rapidly conducted to determine how effectively antibodies neutralize the new variant. Medical experts don't expect Omicron to be entirely unrecognizable to existing antibodies.
What side effects does the new variant cause?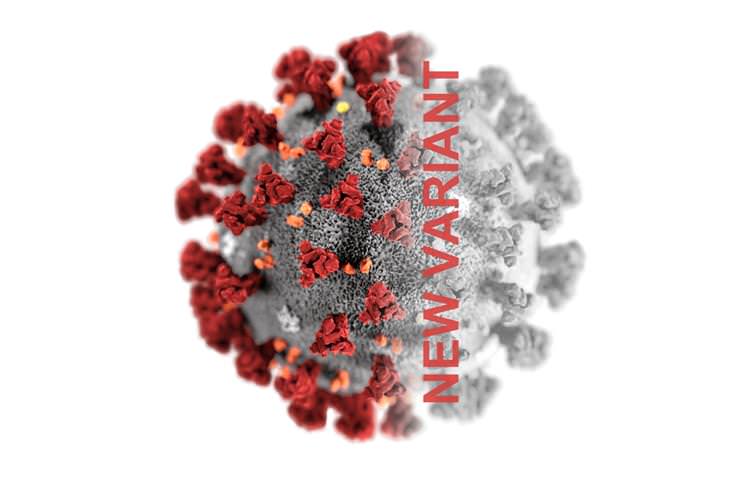 At this point, there's no information available on the severity of infections the new variant causes or whether it leads to a change in COVID symptoms. It will take several weeks before clear data is available to determine that.
Though the Omicron variant is thought to be more transmissible and resistant to vaccines than other variants, we aren't sure of anything right now. Do remember, though, that vaccines have been tweaked in the past when the Beta and Delta variants emerged. It's highly likely that the research teams behind the vaccines have already been working on creating better versions. "We have all those tools that will work against any variant," said Dr. Eric Topol, director of the Scripps Research Translational Institute in La Jolla, California.
Therefore, if required, existing vaccines could be updated to deal with the Omicron variant. However, that would require several trials, and it might take four to six months for the updated vaccines to be widely available.
Will it spread everywhere in the world?
Thus far, the number of confirmed cases of the Omicron variant has primarily been in South Africa. A few cases have also been reported in Botswana and Hong Kong, along with a single case in Israel. Given that this new variant has proven to be highly transmissible, it's likely to have spread to other countries undetected.
Health experts warn that there's no reason to overreact or panic over this new variant, as its main characteristics and potential threats are still under investigation. All experts continue to stress that vaccination remains critically important, as all real-time data suggests that it protects against hospitalization and death. Moreover, it also considerably reduces the strain on health systems. If anything, the emergence of the new variant indicates that the COVID-19 pandemic will perhaps not end until we reach high rates of global vaccination.
Share this information with friends and family...