Cervical cancer is the fourth most common cancer in women. According to the World Health Organization, cervical cancer accounted for an estimated 342,000 deaths in 2020 worldwide.
Cervical cancer is a common sexually transmitted infection. It happens "when cells change in women's cervix, which connects the uterus and vagina," WebMD notes. More than 95% of cervical cancer cases are due to the human papillomavirus (HPV) - the most common viral infection of the reproductive tract. Cervical cancer is the most common HPV-related disease and almost all cases are attributed to HPV. The disease is preventable as long as it is detected early and managed effectively.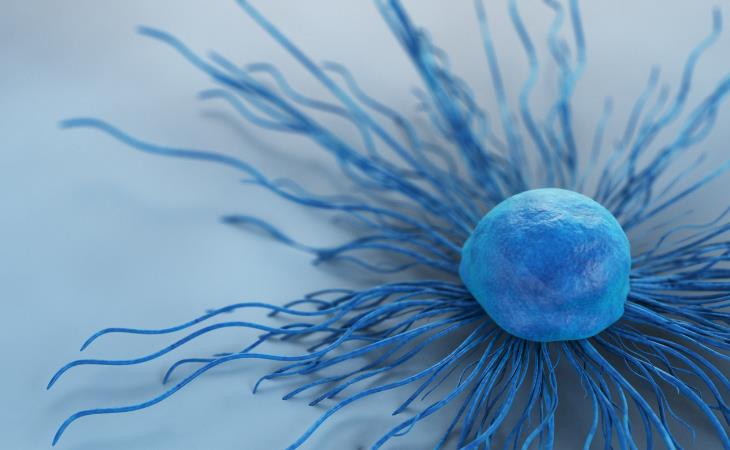 A cervical cancer cell
Currently, three HPV vaccines – 9-valent HPV vaccine (Gardasil 9, 9vHPV), quadrivalent HPV vaccine (Gardasil, 4vHPV), and bivalent HPV vaccine (Cervarix, 2vHPV) – have been authorized for use by the U.S. Food and Drug Administration (FDA). The Centers for Disease Control and Prevention (CDC) says that all three HPV vaccines protect against HPV types 16 and 18, which cause most HPV cancers.
Now, a new cervical cancer vaccine has been developed in India, which promises to elevate the fight against the disease. Named Cervavac, the indigenously developed HPV vaccine is expected to cover about 90 percent of HPV.
Related: The 10 Warning Signs of Cervical Cancer
Cervavac – the new cervical cancer vaccine
Cervavac has been developed by the Serum Institute of India, which recently received the Drugs Controller General of India's (DGCI) approval for market authorization. India accounts for more than a quarter of the global cervical cancer burden, registering 1.23 lakh (123,000) cases and around 67,000 deaths per year.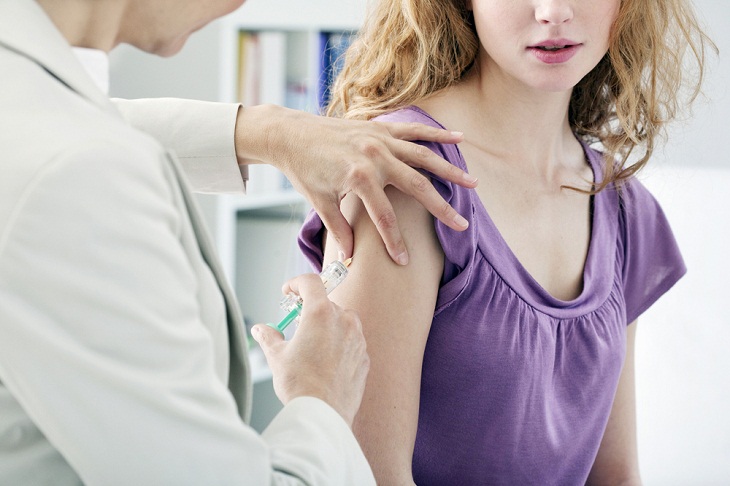 Cervavac is based on VLPs (virus-like particles) and is said to protect by generating antibodies against HPV's L1 protein that, in future encounters with HPV, bind to the virus and prevent it from infecting cells.
VLPs are not infectious because they lack the virus's DNA but are similar to the natural virus. More importantly, antibodies against the VLPs also have activity against the natural virus. VLPs are also strongly immunogenic, meaning they induce high levels of antibody production by the body. This makes vaccines like Cervavac highly effective.
"The HPV vaccine, Cervavac, manufactured by Serum Institute, is made on the recombinant technology platform," according to an SII official. It is said to be effective against four strains of the virus - Type 6, Type 11, Type 16, and Type 18.
Scientists from International Agency for Research on Cancer (IARC) were part of a collaboration between the Department of Biotechnology of the Government of India, US States National Institutes of Health, and the Bill & Melinda Gates Foundation to help evaluate the vaccine in females and males aged 9–26.
Clinical trials for the vaccine started in early 2019, comprising thousands of participants across 12 sites in the country. According to SII officials, phase III trials showed a robust immune response in 100% of the vaccine recipients. Furthermore, no safety issues were reported.
Who should get the HPV vaccine?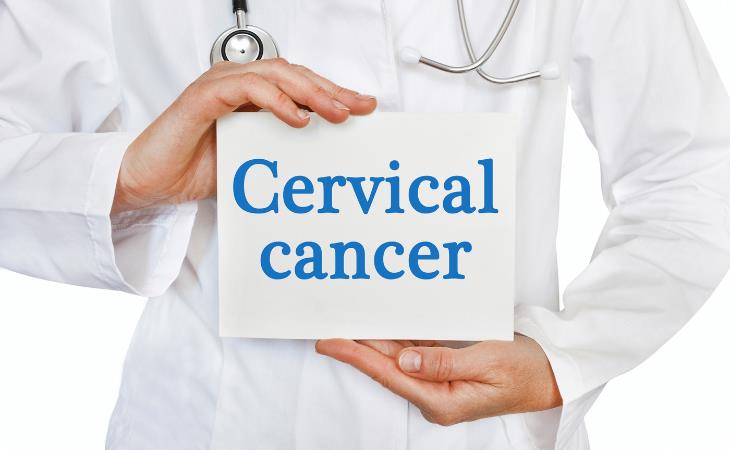 The CDC says that the HPV vaccination is routinely recommended at age of 11-12 but can be started at 9. They recommend the vaccination for all persons through age 26 who were not adequately vaccinated earlier.
HPV vaccines are given in two doses 6-12 months apart. Two doses are needed if the first dose was given before the recipient was 15 years of age. Those taking the shots after 15 years need to take three doses to be fully protected.
Unvaccinated adults aged 27 through 45 years may decide to get the HPV vaccine after speaking with their healthcare provider about the possible benefits of vaccination and their risk of HPV infections.
Related: Ignoring These Ovarian Cancer Myths Could Save Your Life!
Does vaccination really help against cervical cancer?
Data has shown that the antibodies that develop after all the doses have been administered can last up to six or seven years. Long-term studies of the vaccine's efficacy are still in progress and will help scientists better understand how long protection lasts.
Studies have also demonstrated that these vaccines greatly reduce the risk of pre-cancers and cancers of the cervix, vagina, and vulva in vaccinated women.
HPV infections tend to clear up on their own and most pre-cancerous lesions resolve spontaneously. However, there is a risk that an HPV infection may become chronic, and pre-cancerous lesions progress to invasive cervical cancer according to the WHO. HPV vaccination, screening, and treatment of pre-cancer lesions are the best ways to prevent cervical cancer.
In women with normal immune systems, it takes 15 to 20 years for cervical cancer to develop. But in women with weakened immune systems, the disease can develop in only 5 to 10 years.
Cervavac is likely to be launched later this year in India and is expected to be significantly cheaper than HPV vaccines available in other countries. This development is of immense importance, as it can reduce the impact of cervical cancer in the country.
"It will be great to see this vaccine being rolled out in the national HPV vaccination strategies in India and globally. We have a real opportunity to eliminate cervical cancer, which causes a lot of death and suffering worldwide among women," WHO chief scientist Dr. Soumya Swaminathan was quoted as saying.
Share this post with your loved ones