A new study has led to the possibility of creating prostheses that can enhance memory. The DARPA-funded study was first conducted on animals before human trials commenced at the Wake Forest Baptist Medical Center.
The participants already had brain implants as part of epilepsy treatment, and the prostheses were shown to markedly improve both their short and long-term memory. They were asked to play a series of memory-related computer games, and as they were doing so, the researchers recorded patterns of neural firing around the hippocampus, which is the part of the brain that's responsible for memory.
Particular attention was paid to the neural patterns that resulted in the correct memory being encoded. The participants were then asked to play the games for a second time while their brains were stimulated electrically by means of the prostheses.
The idea behind this was to trigger more effective memory storage of the games they played, and it actually worked, because the patients exhibited an average increase in short-term memory of 37%. They also displayed a 35% average increase in long-term memory (recalling things from up to 75 minutes prior).
The study's lead researcher said that his team was able to tap into a patient's own memory content, reinforce it and feed it back to the patient. He added that it's possible to identify neural firing patterns that indicate correct memory formation and separate them from patterns that are incorrect.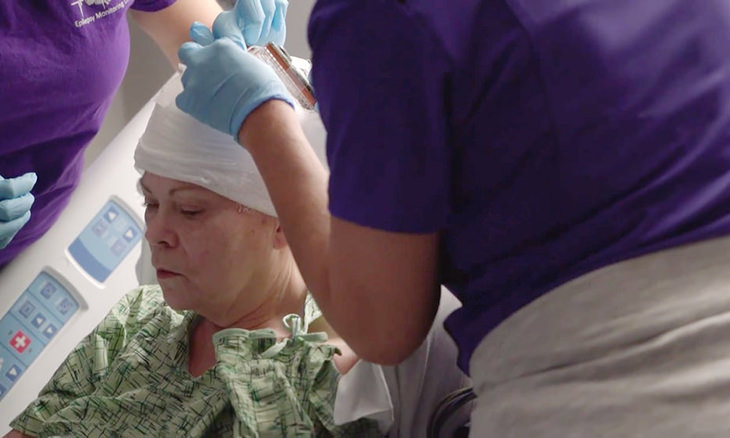 When the patterns were separated, they were able to feed in the correct patterns to assist the patient's brain in forming new memories. It must be said that the aim of the study was to assist the participant's brains to accurately form new memories, rather than replace innate memory function.
As a result of the researchers' findings, the door to memory-enhancing brain implants is now firmly open. It's possible that button-activated brain implants, which will be used to assist memory function, will become a reality in the near future.
With that being said, the researchers see their work more in terms of being used to create a medical device to assist Alzheimer's, stroke or traumatic brain injury patients. It's thought that this will allow them to re-start the formation of new memories using their brain's own activity patterns.
It looks like people will be able to hold on to specific memories when their overall memory begins to fade in the future. Important things such as where the individual lives, or what their grand-kids look like, will not be forgotten as a result.
BONUS - take a look at the process that the study's participants underwent: