Parents are always being warned about the dangers that lead and other toxins pose to babies and young children. Exposure to contaminants such as cadmium, commonly found in the earth and batteries, can damage a child's brain, cognitive skills, immune system, and respiratory system.
Shockingly, the non-profit group, Clean Label Project, tested over 500 baby food products and found traces of arsenic, acrylamide, cadmium, lead, or Bisphenol A (BPA) in quite a significant number of them.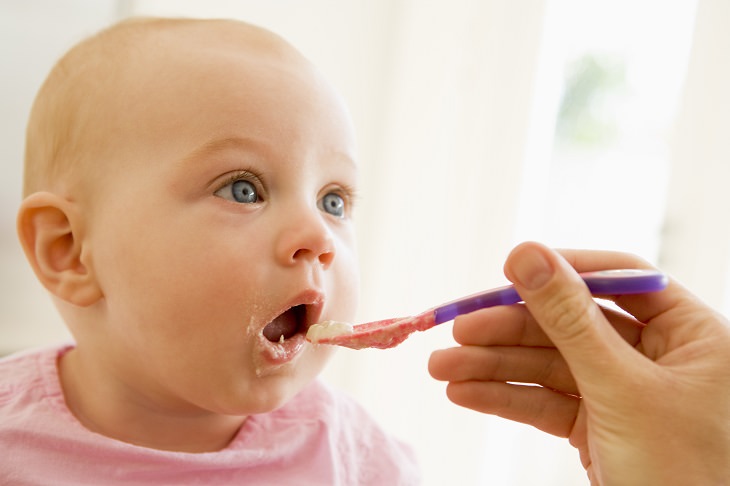 Babies are particularly susceptible to the dangers of heavy metals such as lead, which has been shown to cause brain damage, lower IQ, and lead to developmental disabilities and an impaired nervous system.
BPA is commonly found in plastic and has been connected to a number of health issues including fertility, heart, and endocrine system problems.
Arsenic and acrylamide can be introduced into the body through food or drinking water. With the latter, symptoms typically affect the nervous system and skin. The former affects the organs and is highly carcinogenic.
Below are the stats for the products tested by the Clean Label Project:
• 10% tested positive for acrylamide
• 36% tested positive for lead
• 58% tested positive for cadmium
• 65% tested positive for arsenic
• 60% of products with a "BPA-Free" label tested positive for BPA
Out of the 86 baby formula products that were tested, the following were in the bottom five:
• Peaceful Planet Toddler Supreme Natural Vanilla Organically Grown Rice Dietary Supplement
• Abbott EleCare Hypoallergenic Amino Acid Based Powder Infant Formula with Iron
• Enfamil Tot Grow & Shine Organic Toddler Milk Drink
• Comforts for Toddler Stage 2 – Toddler Beginnings Milk Based Powder Infant Formula with Iron
• Happy Tot Grow & Shine Organic Toddler Milk Drink
105 baby food jars were sampled, and these are the bottom five:
• Gerber 3rd Foods Banana Apple Strawberry with Lil' Bits
• Gerber 3rd Foods Mixed Carrots, Corn and Butternut Squash with Lil' Bits
• O Organic Stage 2-Organic Pears Baby Food
• NurturMe Squash, Banana and Green Kale Organic Dried Baby Food
• NurturMe Carrots, Raisins and Sweet Potatoes Organic Dried Baby Food
138 baby food pouches were tested, and these made the bottom five:
• Plum Organics Stage 2 Apple & Carrot Organic Baby Food
• Gerber Graduates – Grabbers Apple & Sweet Potato with Cinnamon Squeezable Fruit & Veggies
• Earth's Best Stage 2 – Organic Apple Raisin Flax & Oatmeal Wholesome Breakfast
• Parent's Choice 2nd Stage Banana, Pear, Mango & Orange Organic Baby Food
• Mom to Mom Stage 2 Butternut Squash & Pear Baby Food
138 toddler snacks were tested, and these were in the bottom five:
• Happy Baby Organic Teethers Sweet Potato and Banana Gentle Teething Wafers
• Parent's Choice Little Puffs Blueberry Cereal Snack
• Little Duck Organics Strawberry & Beet Fig Bars
• Nosh! Baby Munchables Pomegranate and Blueberry Organic Teething Wafers
• Gerber Graduates Lil' Biscuits Vanilla Wheat Biscuits
For the complete list of infant and toddler foods that were part of this study, visit Clean Label Project's website. Here, you'll also find a list of recommended baby formulas, foods, juices, and snacks.

Source: tiphero
Images: depositphotos