Being tall has its perks, but it may not be good for your health. In fact, if you're taller than average, you should be extra mindful of your health. A massive new study has revealed that being tall may increase your health problems.
Published in the journal PLOS Genetics, the study, led by an international team of researchers, collected data from the U.S. Veterans Affairs Million Veteran Program (a national research program to learn how genes, lifestyle, and military exposure affect health and illness) to analyze genetic and health information from more than 280,000 adults. The team investigated the associations of one's measured height and genetically-predicted height with clinical traits. For this, the researchers studied more than 1,000 conditions and traits using genetic methods applied to the VA Million Veteran Program. The research concluded that being taller than average is linked with several common diseases.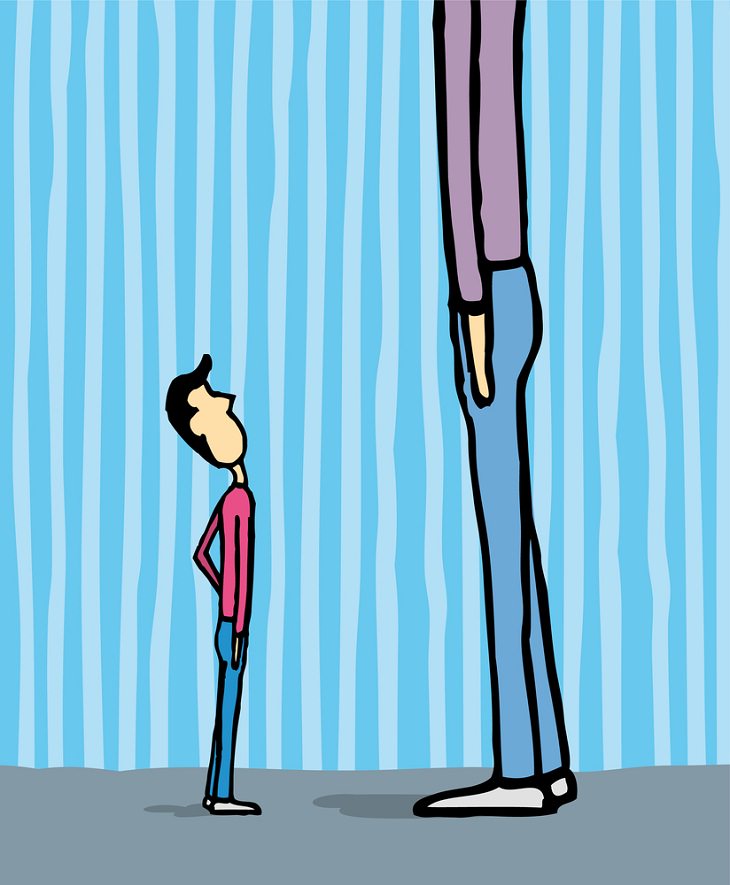 Their work also found a link between being taller and an increased risk for peripheral neuropathy (a result of damage to the nerves located outside of the brain and spinal cord), along with skin and bone infections such as leg and foot ulcers. They further stress that height may be an unrecognized risk factor for several common conditions.
"We found evidence that adult height may impact over 100 clinical traits, including several conditions associated with poor outcomes and quality of life peripheral neuropathy, lower extremity ulcers, and chronic venous insufficiency," lead author of the study Sridharan Raghavan of the Department of Medicine, University of Colorado Anschutz Medical Campus, was quoted as saying.
Related: The Most Impressive Height-Related Guinness World Records
There's a silver lining here as well – the study revealed that being tall also leads to a lower risk of heart disease, high blood pressure, and high cholesterol.
Height has been associated with multiple conditions, including heart disease and cancer, in the past, but scientists struggled to confirm that being tall or short actually puts a person at risk of these diseases. After all, it is known that socioeconomic conditions play a role in these conditions as well.
To rule out these factors, the researchers looked at connections between various diseases and a person's actual height, as well as their predicted height based on genetics. The people in the study had a mean height of 176 centimeters (5 ft 9 inches), and 91.6% were male.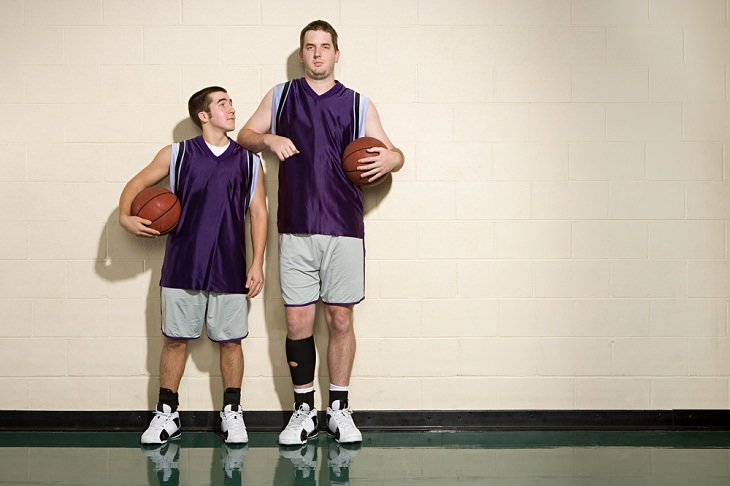 Previous studies using similar methods had far smaller genetic databases and looked at about 50 traits. Therefore, the new analysis can be considered the largest of its kind.
While the sample size of the study is quite large, it may not represent the general U.S. population. That's because the American veterans included in the study were mostly older males, with a greater prevalence of common chronic conditions like cardiovascular disease and diabetes. Therefore, the researchers of the study feel that an even larger study is needed to conclusively prove the results of their findings.
Related: 25 Countries in the World with the Tallest Average Heights
We can't change our height, but knowing how it can affect our health will help us remain cautious.
Share this post with friends and family