Ranging from 66 to 97 years of age, these amazing ladies have accomplished a great deal - from hiking Mount Kilamanjaro, to completing the Western States Endurance Run, to swimming from Cuba to Florida, and more.
These inspiring women teach us that no matter how old you are, it is never too late to get fit and no matter what life throws at you, never, ever give up. Here, we take a look at how they find their motivation to stay active at an age when it's so easy to stop.
Tao Porchon-Lynch, 97 Years Old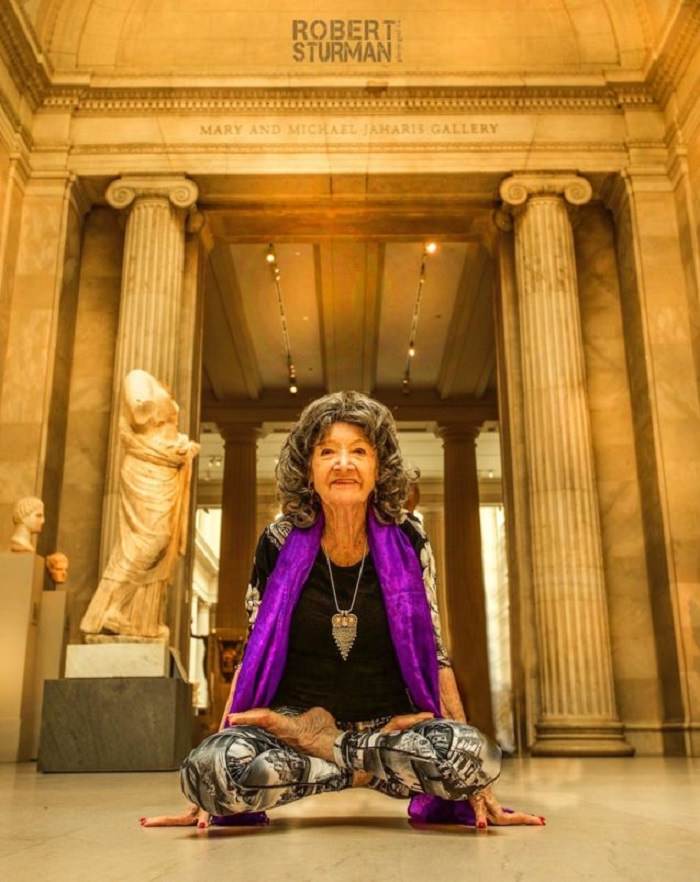 Porchon-Lynch is the world's oldest yoga teacher. She started practicing at age 27 and began teaching at 52. Despite her passion for the practice, yoga isn't the only thing she enjoys. Porchon, also stays active through dancing. In fact, the 97-year-old made an appearance on America's Got Talent in June 2015, were she wowed judges Heidi Klum and Howard Stern, as she danced across the stage to Latino Singer Pitbull's song, 'Fireball'. The judges were stunned to discover that Porchon-Lynch has had three hip-replacement surgeries and when asked about it, she responded "I don't let anything get the better of me". Clearly, it seems that this feisty yoga teacher will continue to inspire both women in her age group and younger!
Kaye Didas, 93 Years Old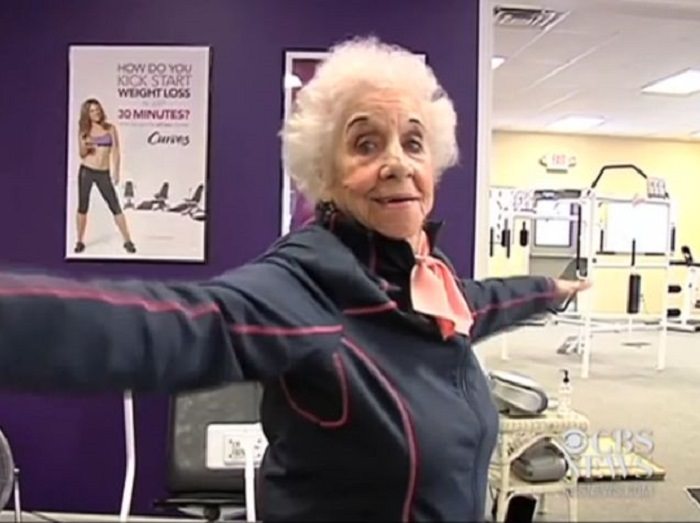 Kaye has been dubbed a fitness inspiration, after the 93-year-old Michigan woman, completed her 1,000th workout at the Curves gym in Portage, Michigan. While Kaye may not seem like she accomplished a great deal in comparison to the other women on our list, she does make the time to fit in a 10-minute workout three times a week at age 93. Her advice for both women her age and younger is pretty solid too, stating that "there is no excuse not to be active. If you have a positive attitude, you can't miss".
Kaye practices strength training, which experts believe is a vital component to maintaining women's health as they age as it preserves muscle mass and decreases the risk of developing osteoporosis. It seems that nothing will stop her from staying active and healthy too. In the past, she has had two tumors and had to undergo a brain operation, and while she had to stop training then, she was back working out two months later, the moment her doctors had given her the green light.
Phyllis Sues, 92 Years Old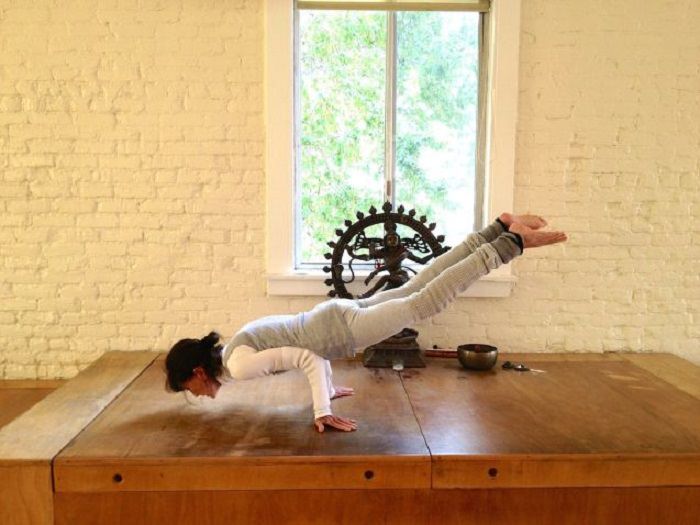 Phyllis Sues walked into her first yoga class at 85, and while she does practice daily, yoga is not the only thing that keeps her active spirit busy. Phyllis has had a lively lifestyle for many years. She started dancing at age 14, performing around the world, from Broadway to South America, to a USO tour for the Air Corps during World War II.
Dancing is still very much a part of her life today, and this inspired her to produce and compose six beautiful tangos in her CD 'Tango Insomnia' in 2009. You would think that both yoga and tango would be enough for a 92-year-old, but it is not the only thing she does to stay fit. Her active lifestyle includes skydiving, jumping rope, playing tennis, swinging on the trapeze and hiking. In sharing her wisdom on making your years count, here's what Phyllis has to say:
Your body is your best friend.

Love what you do and love yourself.

A regular, dedicated yoga practice is the key to a long and healthy life.
Anne Lorimore, 85 Years Old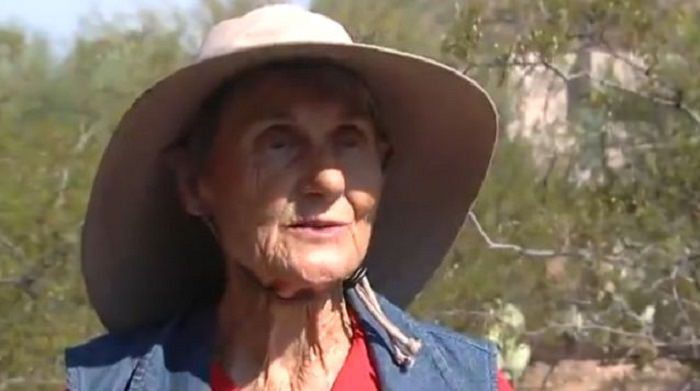 Anne Lorimore may just be a record holder. At 85 years old, this great grandmother made history as the oldest person to scale Mt.Kilamanjaro in August 2015. Anne's trip wasn't easy. By the fourth day of her 8-day climb, she came down with the flu, but trudged on, and was successful in not only reaching the summit of Mt.Kilamanjaro without any assistance, but also in raising money for Challenge Youth Fund, the charity she founded for underprivileged children. While she's always enjoyed hiking, it is worth noting that Anne is no professional climber.
Constance Tillit, 80 Years Old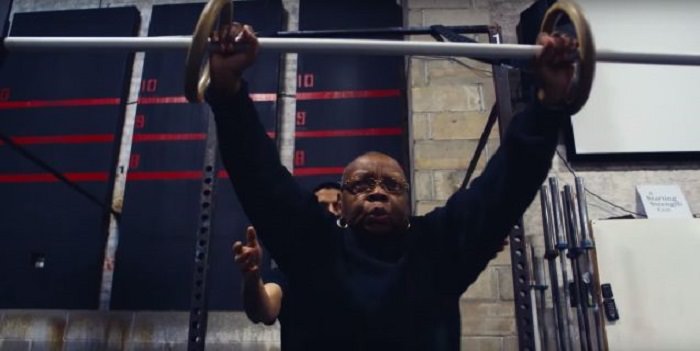 Picking up a new sport is daunting at any age. But being motivated to try CrossFit (a strength and conditioning program) at age 80, was a feat that was unheard of until the world met Constance Tillit. Constance, was filmed doing a CrossFit workout complete with sandbags lifts, ring rows (a pull-up form of exercise) and dead lifts (a weightlifting exercise from standing position without using a bench or other equipment). She lost 50 pounds through CrossFit. As for the motivating words for the 8 million people who watched her workout video? 'Get up and do it. Stop with the whining!' she says.
Gunhild Swanson, 70 Years Old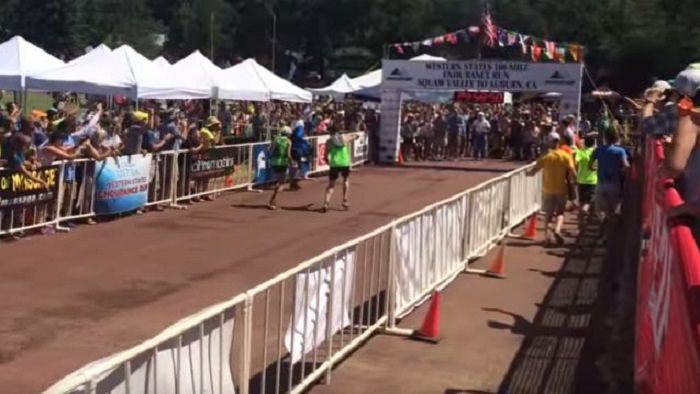 In June 2015, Gunhild became the oldest woman to complete the Western States Endurance Run. The 70-year-old Washington ultra runner finished a grueling 100.2 mile race just six seconds before its 30-hour cut off time. She had about 17 minutes to make it from the race's final rest stop to the finish line. At this point, her fans started pushing her, giving her the motivation she needed to go on. She crossed the finish line in the nick of time, with her son, grandson and other fans cheering her on. When asked how she felt, Gunhild said that it was unbelievable!
Diana Nyad, 66 Years Old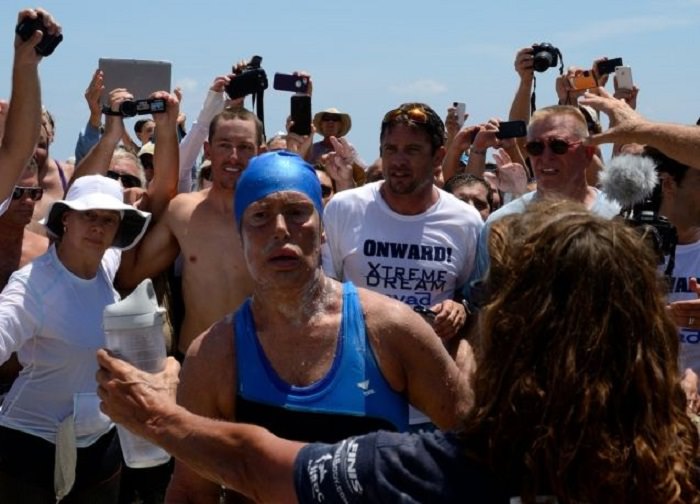 'Find a way' - that was Diana Nyad's mantra to complete the 103 mile swim from Cuba to Florida in 2013, at age 64. This was Diana's fifth attempt. In her previous trials, Diana encountered a number of setbacks including an hours-long asthma attack and jellyfish stings. She completed her journey in nearly 53 hours. Her dream to accomplish the 103 mile-long swim had come to be 35 years ago, and for years, it hadn't come into fruition, until now.
As you can imagine, Diana's journey was not easy. Despite the experience she has had, especially in this ocean, she hadn't anticipated that she would suffer the way she did - for 49 hours, the wind blew and it was rough. At one point, she was vomiting due to the salt water in her system and was shivering, but all the while, she kept thinking, "push Cuba back and Florida towards you". After crossing the finish line, she shared her inspiring messages:
Image and info source: mindbodygreen.com
Related Articles:
Here's How You can Live Much Longer
How Some Elderly People Stay Smart as They Age
Four Vaccinations You Need After 50
Study Finds There's No Age Limit to Start Strength Building Exercises