You may have noticed a small popup window that appears at the bottom of your screen, telling you that you can upgrade your computer to Windows 10 for free. If you thought it's a virus or some scheme to steal your information, you'd be pleasantly surprised to find out that it is a legitimate offer by the makers of Windows 10 – Microsoft. If you're now asking yourself "Should I take advantage of this free upgrade?" or "What's the catch?" the answers are: Most probably, and, there is no catch. Keep reading to learn more about this new operating system and about the amazingly easy upgrade process.

So What IS Windows 10?
Windows 10 is Microsoft's newest version of its popular operating system. It was preceded by Windows 7 and Windows 8.1 (Windows 9 was skipped to prevent confusion with older Windows 95/98 version). Your computer is most likely running Windows 7, which is the most popular operating system at this time, and has been around since 2009. If you upgraded to or bought Windows 8/8.1, you'll notice that Windows 10 resembles it but has returned to the classic look, utilizing the "Start" button, which many users decried Microsoft for abandoning during the development of Windows 8. Windows 10 has been designed for the touch-screen era, making it a great operating system for tablets, as well as computers and laptops.
Do I Have to Upgrade to Windows 10?
The answer is no (or at least, not right now). Windows 10 was released on July 29th, 2015, and while all reports indicate that it's a stable operating system, like all new software – it may still have some bugs that will be fixed in the upcoming months, through online updates, which the system will typically instruct automatically on your machine.
It's also good to know that if you upgraded to Windows 10 but changed your mind, you have a grace period of 30 days in which you can downgrade back to your previous operating system. It's important to remember that once the 30 days have passed, your old product key will no longer be valid for previous versions of Windows.
Why Should I Upgrade?
Windows 10 brings with it a significant visual upgrade, as well as enhanced usability features compared to previous versions. Additionally, Microsoft may decide to stop the free distribution of Windows 10 in the upcoming weeks or months, and begin charging for the upgrade. If you're using Windows 8 or 8.1, you'll have an easy time transitioning to Windows 10. Windows 7 users may need a few days to get used to the slightly different interface.
Will My Computer Support Windows 10?
The answer to this may vary. If your computer is quite old, it may have hardware that is no longer supported by Windows 10. For example, an old webcam or printer may no longer have modern drivers (the software that tells the operating system how to use the hardware), so these will need to either be replaced, or be used with an older version of Windows. However, the likelihood that Windows 10 will not support your old hardware is very slim.
What are the Main Benefits of Windows 10?
One of the first things you'll notice after upgrading to Windows 10 is that the Internet Explorer web browser is missing. Windows 10 comes with a new browser called Edge, which Microsoft created to replace the unpopular Explorer. Edge is more reminiscent of Apple's Safari web browser, and comes with the option to draw and write notes over web pages for future reference, or to share with friends and colleagues.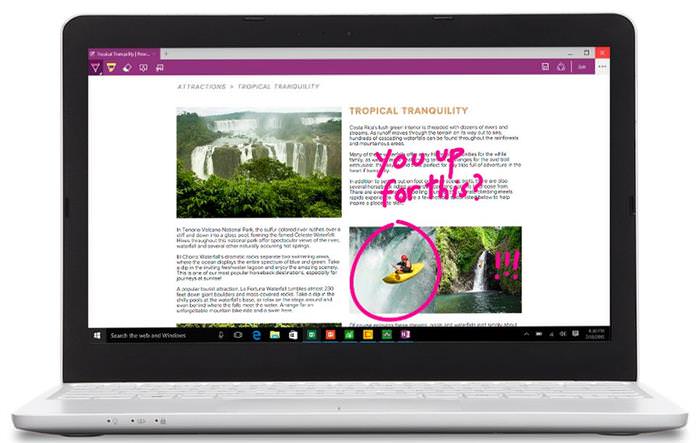 In addition, Windows 10 introduced Cortana – a computerized personal assistant. Cortana may remind you of the iPhone's Siri, but is even more sophisticated, and is able to use voice commands to take memos, launch applications, call or text contacts, and more. Cortana's system learns more about you as you use it, and can quickly become an indispensable tool.
If that's not enough, your desktop itself will enjoy an interesting upgrade, which will allow you to create several virtual screens, allowing you to work on multiple applications and programs at once. Another option is to split your screen into 2 or 4 screens, allowing you to see all your windows on one screen.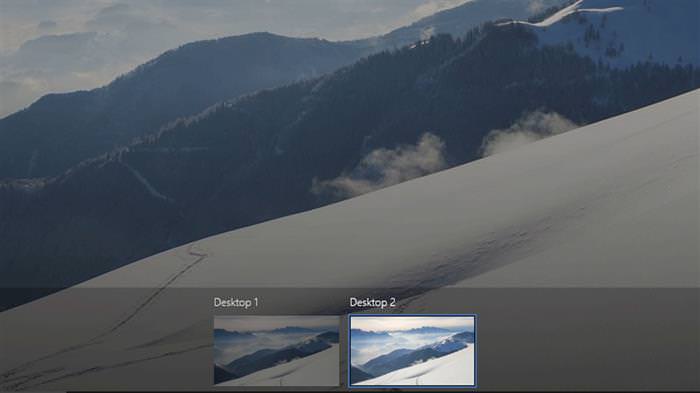 If your kids (or you) have an Xbox (360 / ONE) gaming console, you'll be happy to learn that it's now possible to play these games by streaming them to the computer over your home network (assuming you all share the same router). If you have an Xbox Live! account, you'll be able to enjoy all of its benefits from your computer as well.
It's important to mention that Windows 10 comes with a brand new Start Menu. It's a combination of Windows 7's Start Menu with Windows 8.1's look. In terms of functionality, nothing was removed, so you can access all of your classic programs and apps just like before. If you wish to do so, you can customize your desktop.
So how do I Upgrade?
1. First, you need to "reserve" a copy, which is easily done by clicking the new Windows 10 icon at the bottom right of the screen. If you do not see the icon, make sure that your operating system is updated to its most current version. (If you're using Windows XP or a pirated version of Windows, you will not be able to upgrade)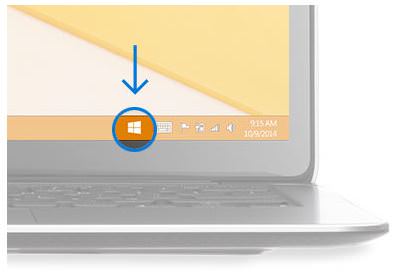 2. In the new window that pops up, select "Reserve Your Free Copy".
3. Enter your e-mail address if you wish to receive a reservation confirmation. You can skip this step by clicking the line below the e-mail field.
4. Once Windows 10's installation files finish downloading into your computer, you'll be notified that the upgrade can begin. (Please note that this depends on your internet connection speed, so it may take anything between a few minutes and a couple of days)
5. Once you see the notification that the installation is ready, begin the process.
6. Select "Upgrade this PC now".
7. Accept the license terms.
8. Click the "Install" button.
9. Choose whether you wish to keep all of your apps and files, only save your files, or perform a clean installation (this will delete everything on your computer, so if you have anything important saved, do not select this option).
10. When you see the following screen, select the "Use Express Settings". If you consider yourself to be an advanced computer user, you can click the line that says "Customize settings" and change aspects of the installation. This option is not recommended unless you're computer savvy.
11. Click on "Next", and let the installation process complete.
Congratulations, you are now using the most advanced version of Microsoft Windows. Enjoy.