Greeting: Thank You Lord...
Today, I want to take a moment to say '
Thanks
Be to God'. Today, I want Him to know how grateful I am, for all that I have encountered in my life: the people that have given it more meaning, the opportunities that I have learned much from, the challenges that I have had to overcome, and for each new day that I
awake,
and am given the opportunity to live my life once again. Thank
You
God!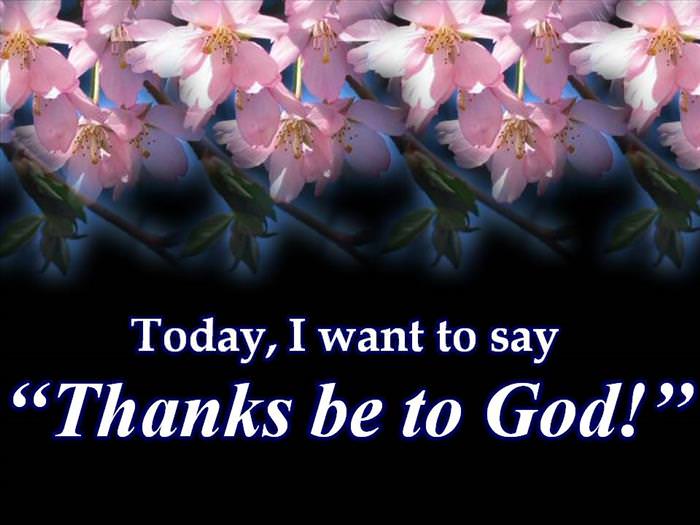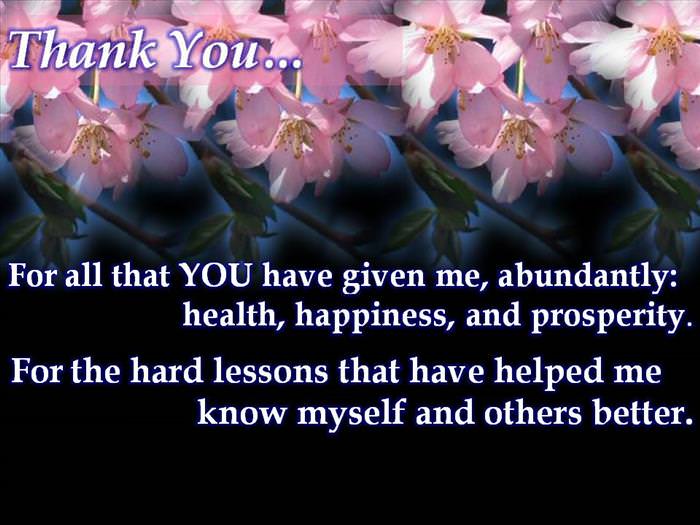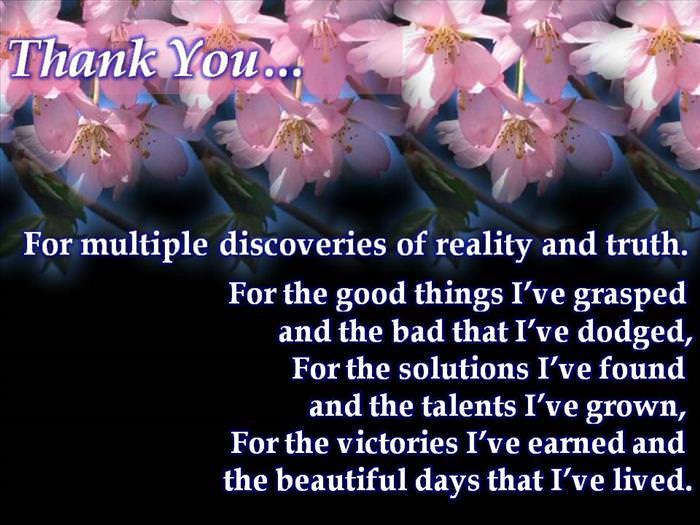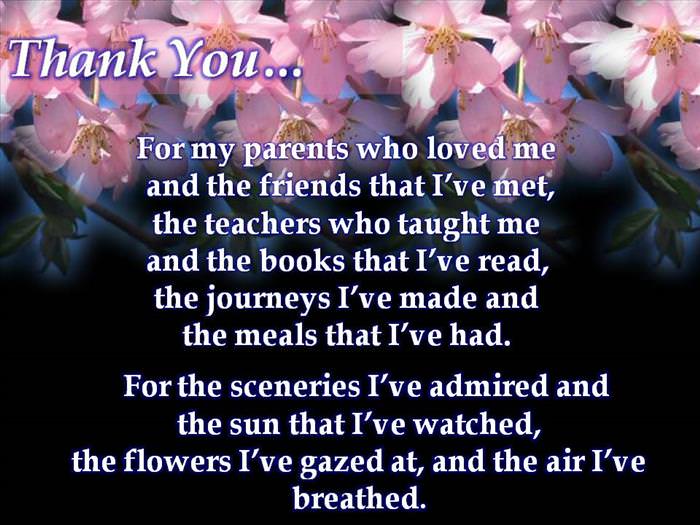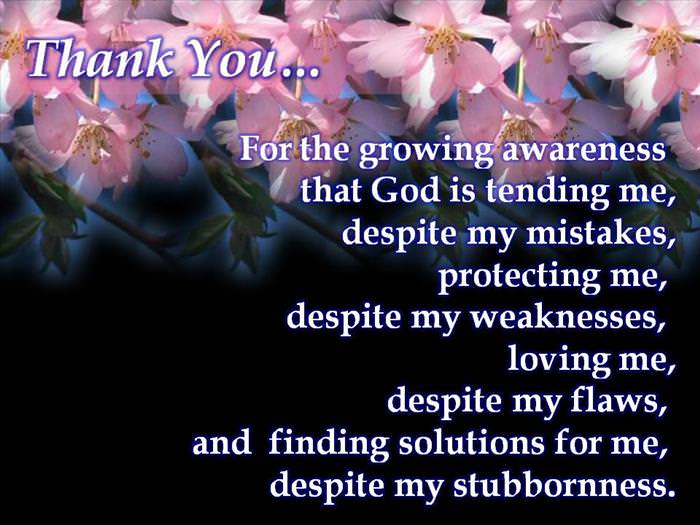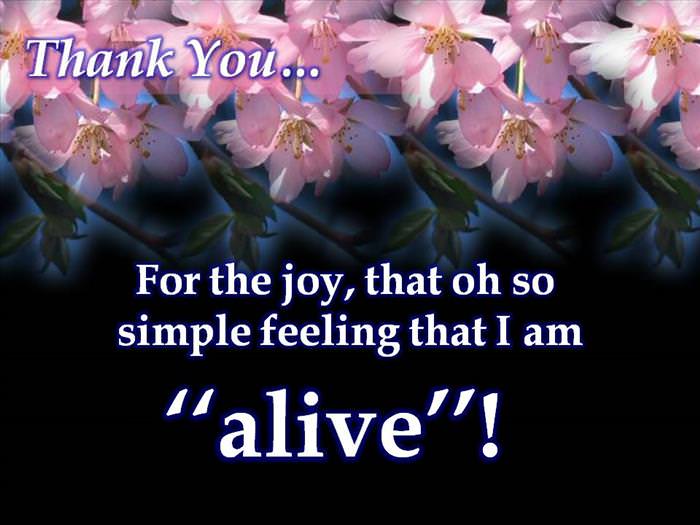 [related_articles]