Back in 2010, world famous billionaire Sir Richard Branson and AirAsia CEO Tony Fernandes made a bet. Sir Richard and Tony each wagered their Formula 1 racing teams (then Lotus Racing and Virgin Racing) would finish ahead of each other in their debut season, and that the loser would serve as a female cabin crew on the winner's airline.
We have to hand it to the man, not only does he look 'fabulous' and filled the terms of his bet, but he also managed to turn it into a charity event that ended up really helping those in need.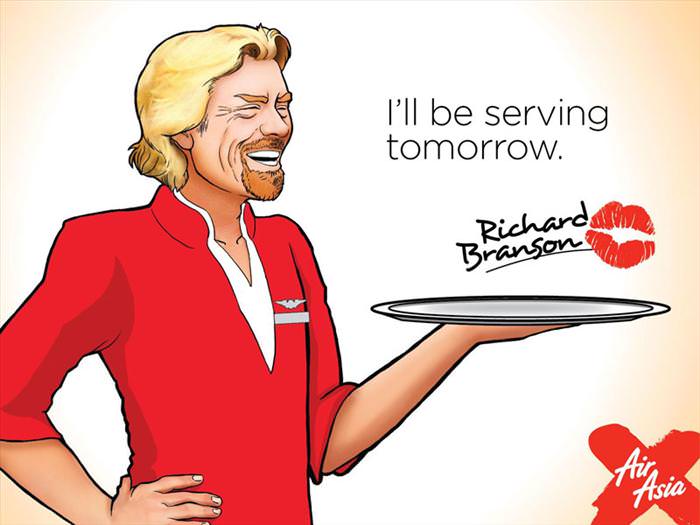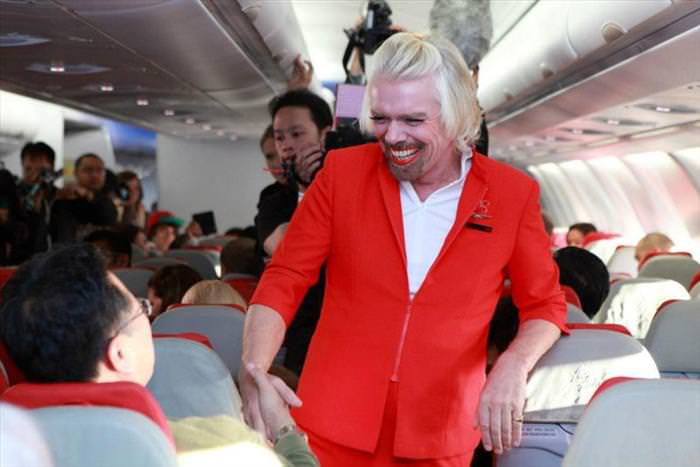 Tony's team finished two spots above Sir Richard's in the final 2010 rankings and on May 12, 2013, Sir Branson honoured his bet, adorning make-up, a pair of high heels and freshly shaved legs. The event culminated in Sir Branson serving guests on a charity flight from Perth to Kuala Lumpur.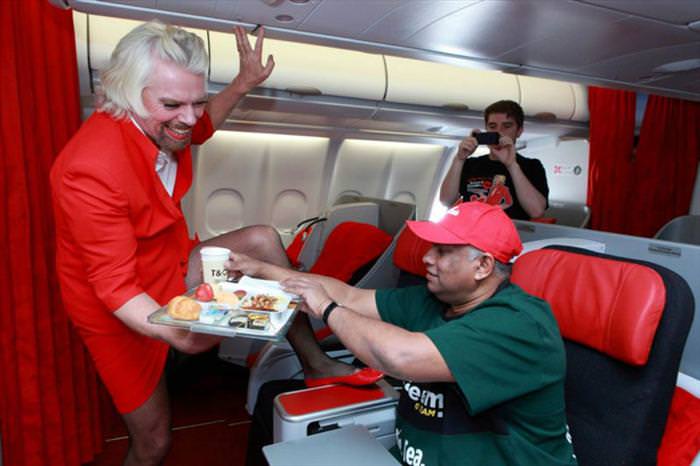 As part of his new job, Branson had to explain safety procedures to the surprised passengers, take care of their needs and questions, serve them hot food and beverages, and do it all with grace and charm, not to mention a dress and make-up!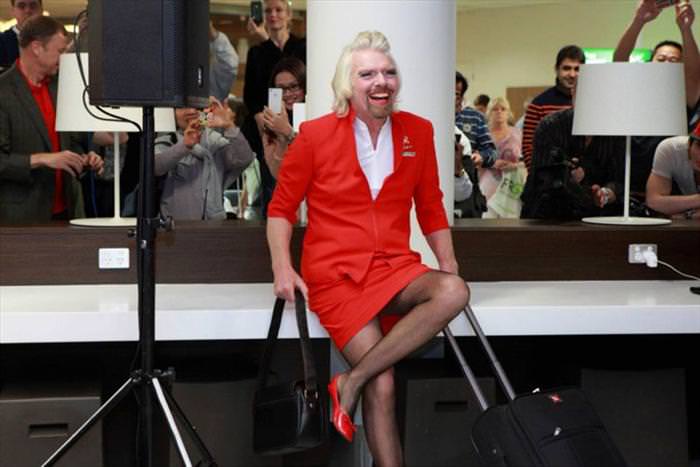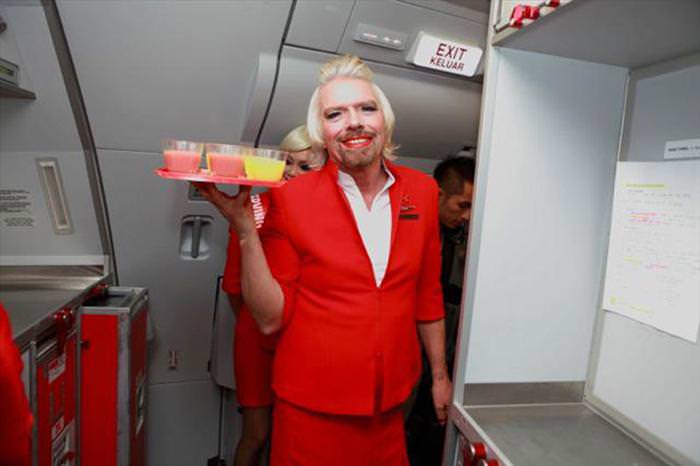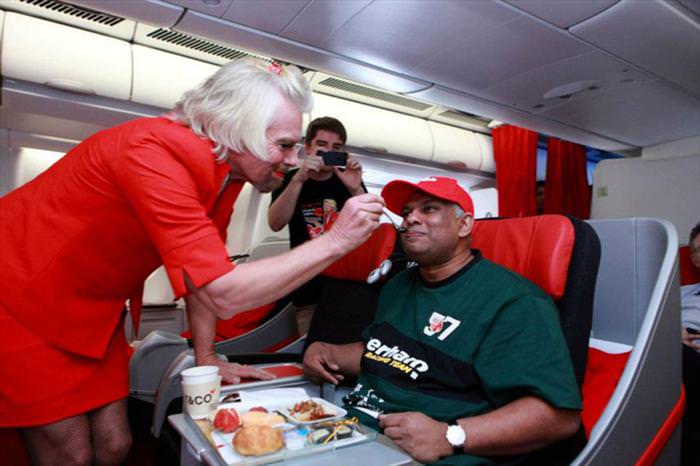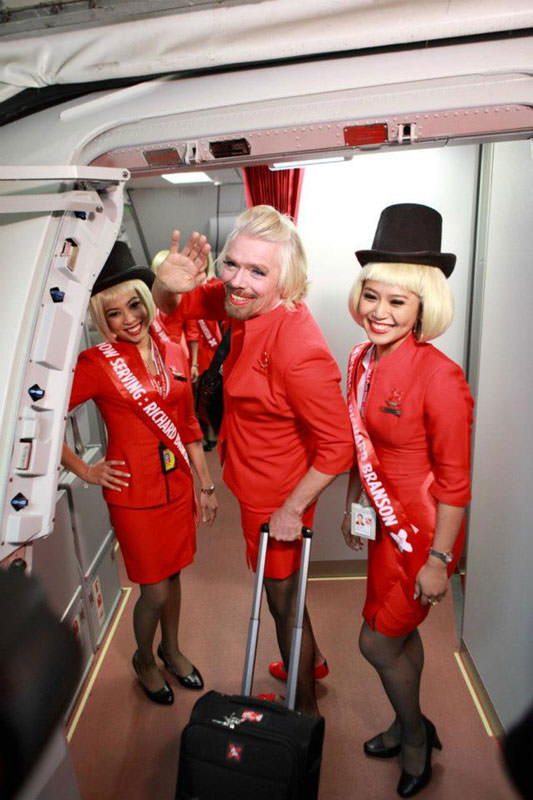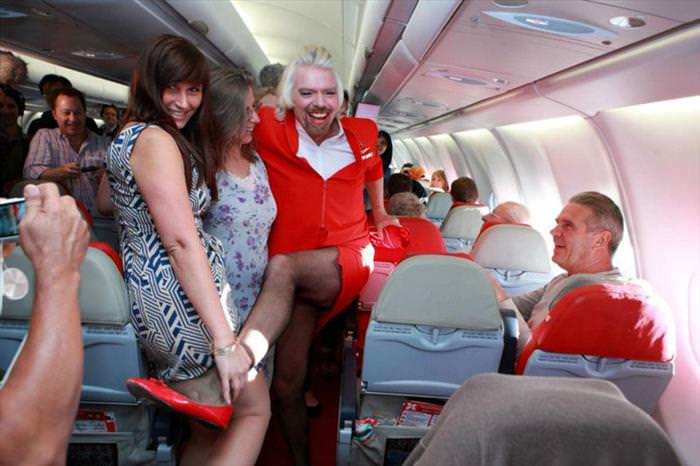 Altogether the charity event raised an estimated $200,000 AUD for the Starlight Children's Foundation. A great cause and memorable experience for all of those onboard.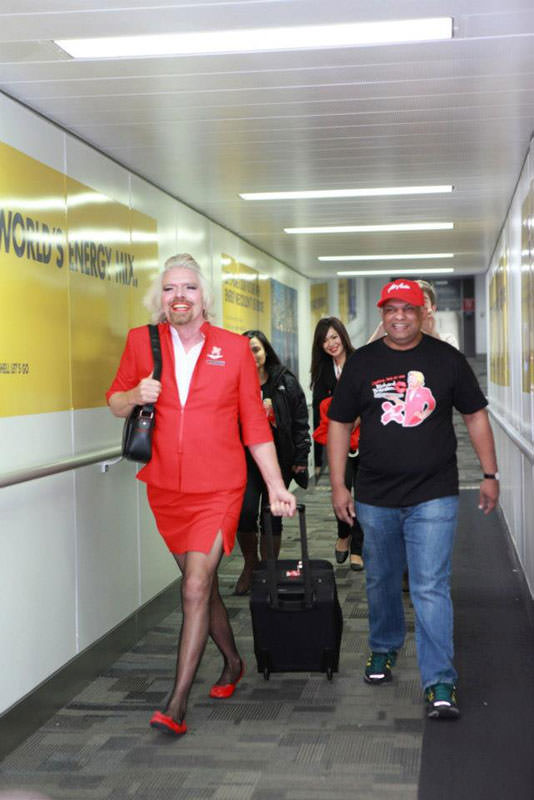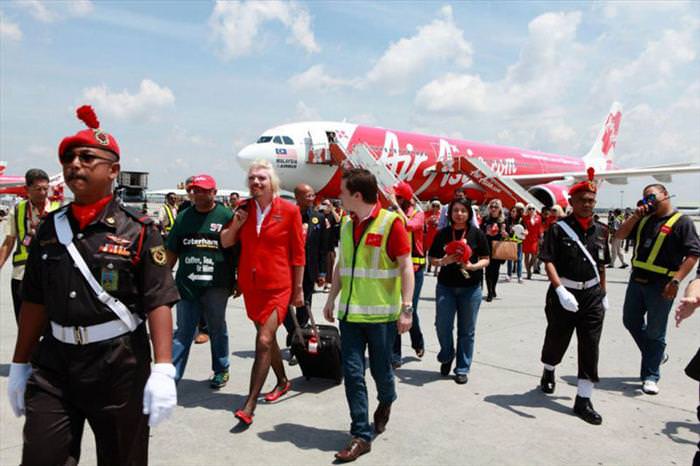 Submitted by: Dennis L.