Almost none of us ever met the people on this list, and yet most of these faces are familiar ones. But although we know the famous photos of each one, they also had a last photo. The last photos taken before their death show us a more human side to these famous people, as we see that they are, after all, ordinary people, facing the same basic problems we all eventually face.

Bob Marley - 6th February 1945 - May 11, 1981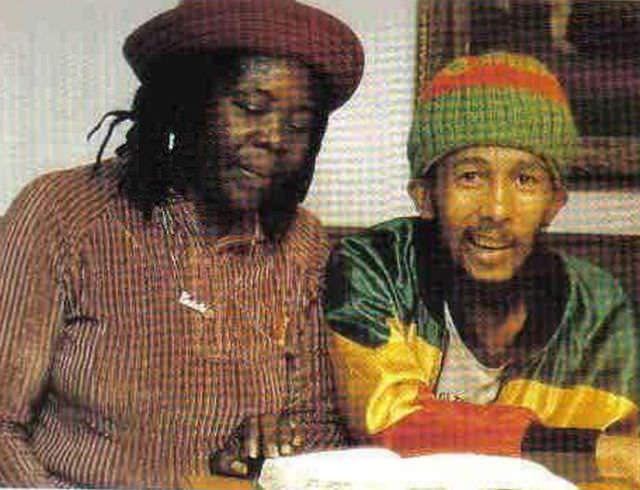 Bob Marley died of brain & lung cancer in Miami, Florida. He was 36 years old.
James Dean - 8 February 1931-30 September 1955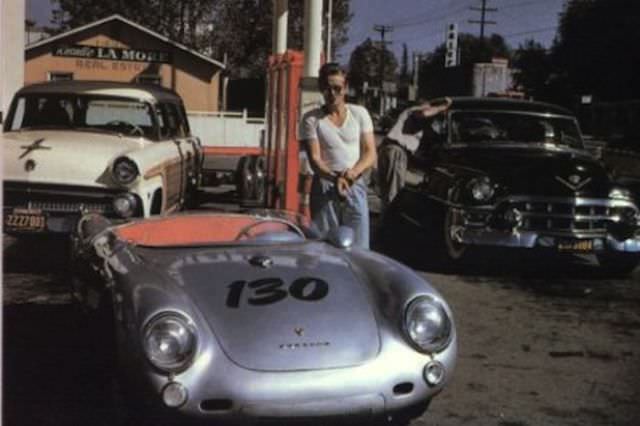 James Dean died in a highway accident when he was driving his Porsche 550 Spyder. He was 24.
Margaret Thatcher - 13 October 1925-8 April 2013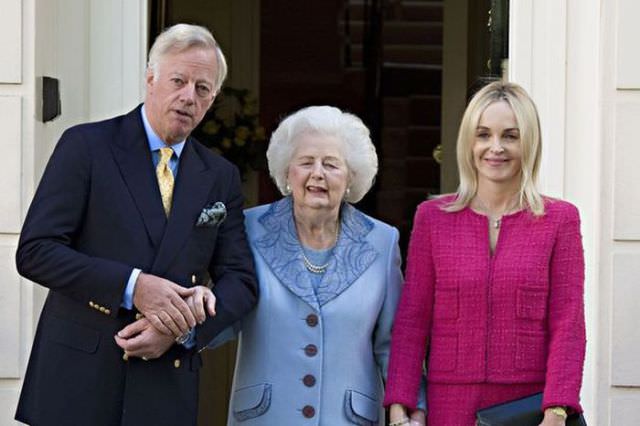 Thatcher died "peacefully" following a stroke. She had been in poor health for several years before her death. She was 87.
Princess Diana - 1 July 1961-31 August 1997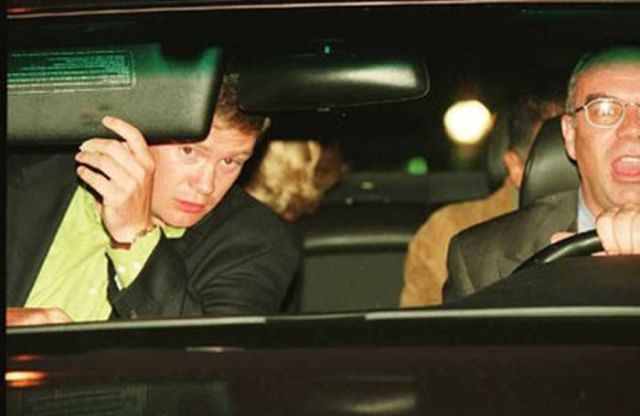 Died in a car accident in Paris while being chased by paparazzis. She was 36.
Marilyn Monroe - 1 June 1926-5 August 1962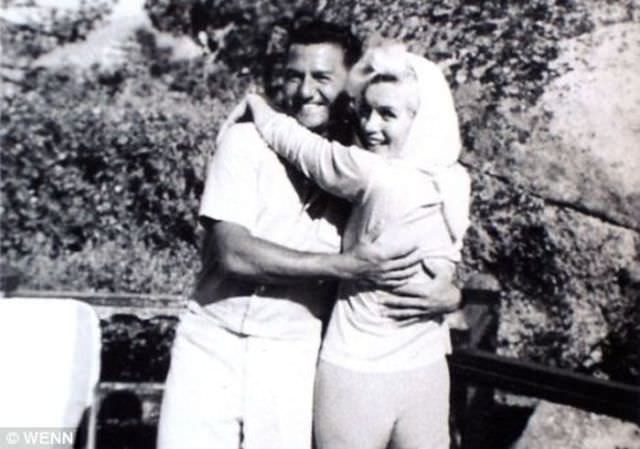 Although its not clear how and why Marilyn died, the official version is that she died of an overdose of sleeping pills. She was found liyng naked in her bed at her home in California. She was 36.
John F. Kennedy - 29 May 1917-22 November 1963
Although conspiracy theorists believe otherwise, the official version is the president Kennedy Was murdered by Lee Harvey Oswald. He was 46.
Martin Luther King - 15 January 1929-4 April 1968
King was shot with a rifle on the balcony of the Lorraine Motel in Memphis, Tennessee, by a man named James Earl Ray. He was 39.
Kurt Cobain - 20 February 1967-5 April 1994
Kurt Cobain was found dead in his Seattle home, after apparently shooting himself in the head with a shotgun. A suicide note was found at the place. That's the official version, but there are other versions of his death. Some think he was murdered. He was 27.
Rapper Biggie Smalls - 21 May 1972-9 March 1997
Was shot to death in a drive-by shooting. He was 24.
Amy Winehouse - 14 September 1983-23 July 2011
Police are so far calling Winehouse's death "unexplained". She was found at 4:00 PM local time at her home in Camden, London. The cause of death is under investigation at this point, though she has been widely known to have battled substance abuse in the past. She was 27.
George Harrison - 25 February 1943-29 November 2001
After a long fight against cancer, the legendary beatles member died in Los Angeles at the age of 58.
Amelia Earhart - Born on July 24, 1897, disappeared in flight on July 2, 1937; Declared dead on January 5, 1939
In 1937 she disappeared over the Pacific Ocean during an attempt to fly around the world. Earhart, her navigator Fred Noonan, and their plane were never found. She was 3 weeks shy of 40.
Mark Twain - 30 November 1835 - 21 April 1910
Twain died of a heart attack after predicting he will die that very year. He was 74.
Anne Frank - 12 June 1929 - 31 March 1945
Anne Frank was transported between Nazi concentration camps in Germany, ending up at Bergen-Belsen where a Typhus epidemic took the lives of an estimated 17,000 people, Frank among them. After the camp was liberated by British troops, it was burned to the ground and Anne Frank was buried in a mass grave. She was 15.
Franklin Dee. Roosevelt - 30 January 1882 - 12 April 1945
On the afternoon of April 12, Roosevelt said, "I have a terrific headache" and was carried into his bedroom. A doctor diagnosed FDR, saying that he had suffered a massive cerebral hemorrhage. Later that day, he died. He was 63.
Jimi Hendrix - 27 November 1942 - 18 September 1970
Jimi was found dead by his girlfriend, Monika Dannemann, on the morning of September 18. Apparently Jimi died asphyxiated on his own vomit after taking 9 sleeping pills. Although there are things about his death that are not very clear and raised other theories about this death. He was 27.
Albert Einstein - 14 March 1879 - 18 April 1955
Albert Einstein experienced internal bleeding caused by the rupture of an abdominal aortic aneurysm. Einstein refused surgery, saying: "I want to go when I want. It is tasteless to prolong life artificially. I have done my share, it is time to go. I will do it elegantly." He died in Princeton Hospital early the next morning at the age of 76.
Heath Ledger - 4th April 1979 - January 22, 2008
Ledger was found dead by a housekeeper at his apartment in New York City. He was found naked and unconscious on his bed with pills near the body. Officially, he died as the result of acute intoxication by the combined effects of oxycodone, hydrocodone, diazepam, temazepam, alprazolam, and doxylamine. His death was an accident, resulting from the abuse of prescription medications. He was 28.
John Lennon - 9 October 1940 - December 8, 1980
Lennon was shot by Mark David Chapman. Lennon was taken to the Roosevelt Hospital Center were he died. He was 40.
Jim Morrison - 8 in December 1943 - 3 Jul 1971
Morrison was found dead in his bathtub. He suffered heart failure. The circumstances of Morrison's death are not clear. One of the most popular theories is that he died because of a heroin overdose. Another rumor is that he is still alive somewhere. He was 27.
Rapper Tupac Shakur - June 16 1971 - 13 September 1996
Killed in a drive-by shooting. He was 25.
Elvis Presley - 8th January 1935-16 August 1977
Often been rumored that he died of a drug overdose that caused heart failure... but never proven. Conspiracy theorists believe his death to be a lie. He was 42.
"Crocodile Hunter" Steve Irwin - 22 February 1962 - 4 September 2006
Steve Irwin the "Crocodile Hunter", was diving in Queensland's Great Barrier Reef when he got stung in the chest by a stingray. He was 44.
Mahatma Gandhi - 2 October 1869 - 30 January 1948
Mahatma Gandhi was shot dead in Birla House by Nathuram Vinayak Godse. He was 80.
Steve Jobs - February 24, 1955 - 5, 2011
Steve Jobs died of respiratory arrest caused by a pancreatic tumor. He was 56.
Ronald Reagan - 6 February 1911 - 5 June 2004
Died of pneumonia at the age of 93.
Abraham Lincoln - 12 February 1809 - 15 April 1865
Shot in the head by John Wilkes Booth in the balcony of Ford's Theatere. He was 56.
Lucille Ball - 6 August 1911 - 26 April 1989
Died during surgery at the Cedars-Sinai Medical Center in Los Angeles, California. She was 77.
Babe Ruth - 6 February 1895 - 16 August 1948
Died of cancer although never officially diagnosed. He was 53.
Freddie Mercury - 5 September 1946 - 24 November 1991
Freddie Mercury died of AIDS, apparently peacefully, at his home in London. He was 46.
Submitted by: Karen Hed.