We've all had those moments when we're just too lazy to fix something all the way, and just spend some time making a quick and easy fix that we KNOW won't last long, but will work for now. It's actually quite interesting to see how creative people can get when it comes to lazy fixing!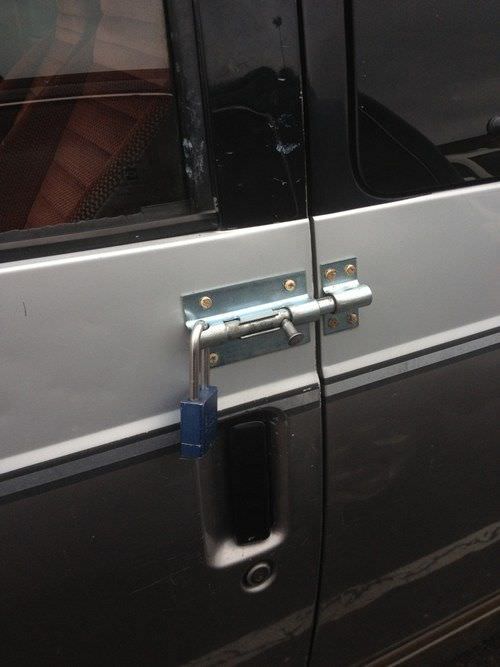 So this may not be the most pretty fix, but it's not so bad, you have a key and a lock right?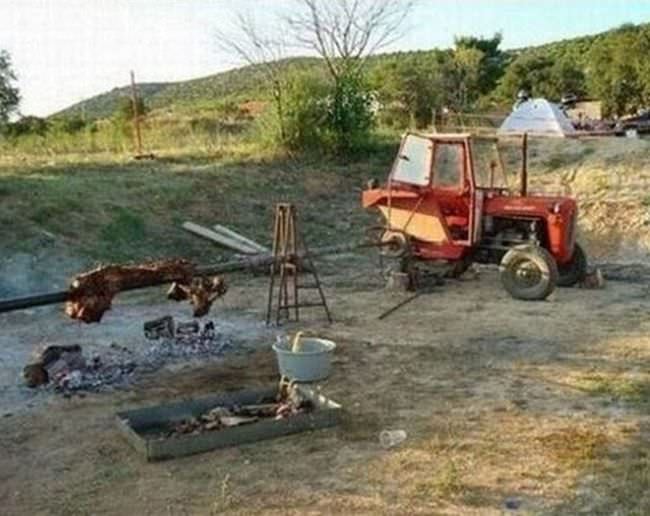 This is... not very hygenic...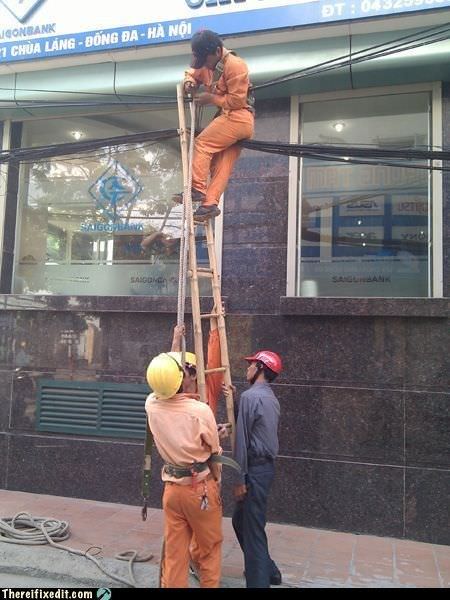 This could be the before shot of a very nasty accident.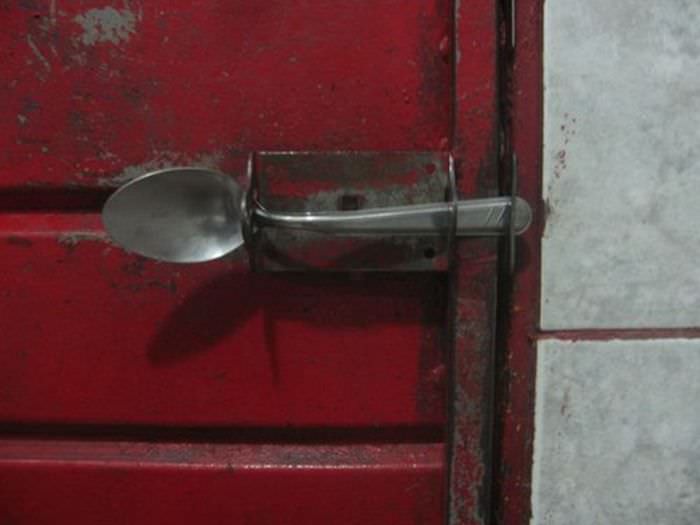 The age-old spoon-lock, of course!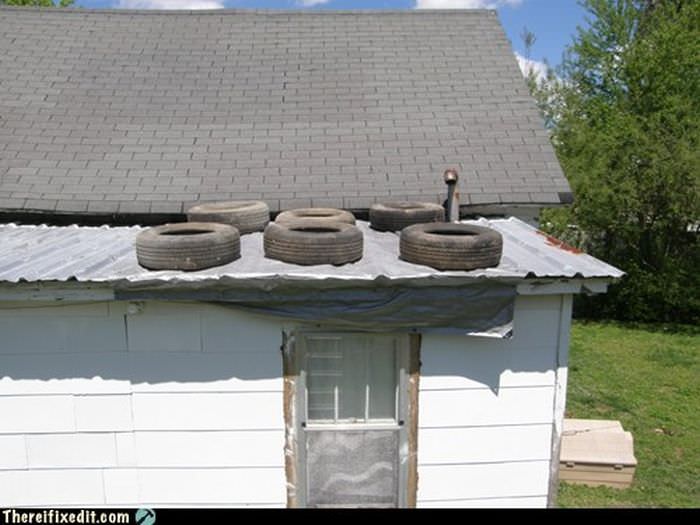 When you're too lazy to make your roof stick, try some tires to weight it down!
We hope no one is missing this...
How much wood can you cut with this... we hesitate to call it a contraption.
The fearsome red-neck tank.
This is actually a pretty good solution!
This, however, needs some work... See if you can spot the problem.
If you need tape to keep your car together, it may be time to take it to an autoshop.
Your car doesn't come with a cup holder? That's an easy fix!
Who needs a faucet when you have this.
The ugliest addition to a building we've ever seen.
The handle won't turn? That's what we have wrenches for!
That's a lot of work just to avoid fixing that hole in the ceiling.
We don't see any difference from the original mirror, do you?
When in doubt, just stick another one on your car.
This is one door you don't want to slam in someone's face!
The world's saddest guitar.