1. Stove top potpourri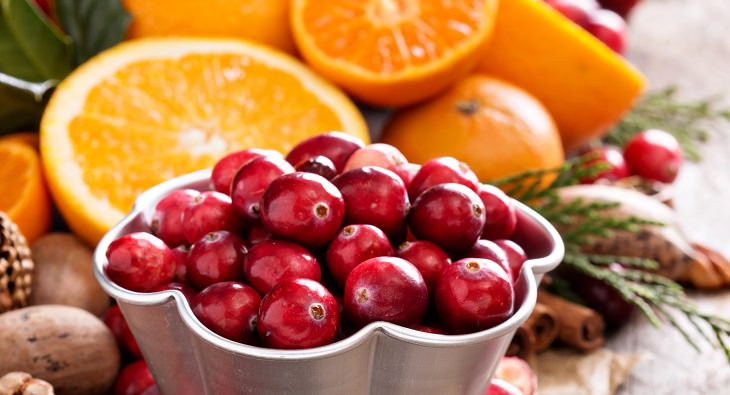 The scents of orange and cranberry are reminiscent of this time of year. Add 1 orange (thinly sliced), sticks of cinnamon, 1/2 cup fresh cranberries, and 1 tablespoon of whole cloves to a pan and cover with water. Let the blend simmer, stirring occasionally. Keep the lovely scent going all evening long by topping up with water whenever it evaporates.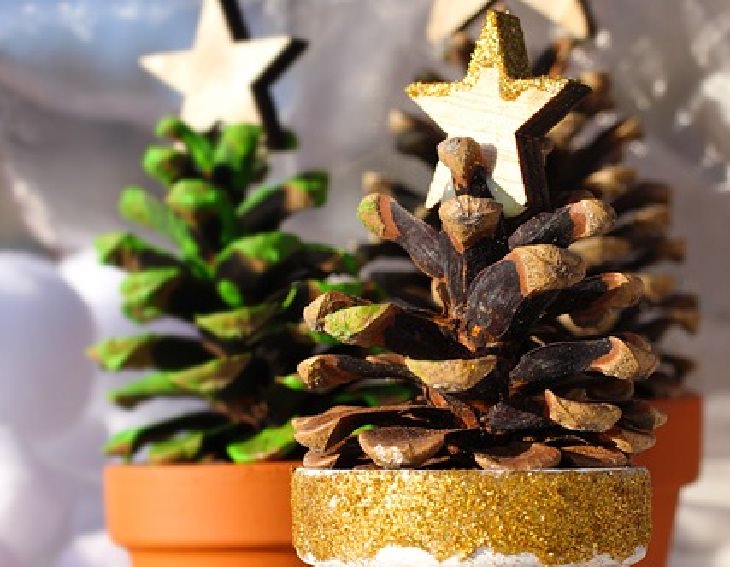 Collect a dozen pine cones, rinsing them under the tap and sterilize them by heating at 250°F
for 20 minutes. Once cooled, put them in a container, adding several drops of your favorite essential oil. For a Christmas scent, try cinnamon, nutmeg, or frankincense and myrrh. Seal it up for one week then place in a bowl.
3. Aromatic wax fire starters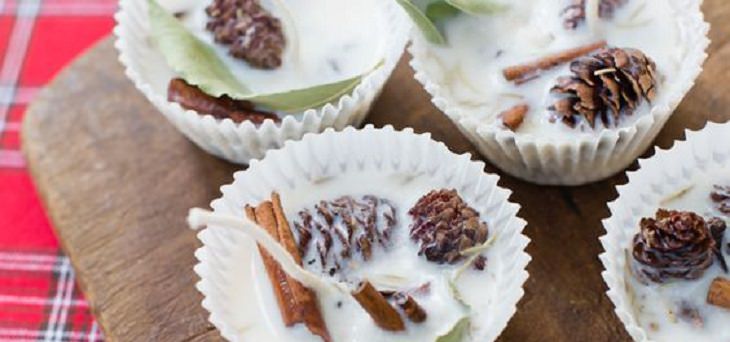 To craft these functional candles, collect spices such as cinnamon sticks, dried rosemary, cloves, small pine cones, bay leaves, and other ingredients that are reminiscent of Christmas. Use a muffin tray and line each with the spices you've collected. Melt beeswax or soy wax on the stove and pour, ensuring that the ingredients are at least, partially covered in wax. Allow the wax to cool completely before using.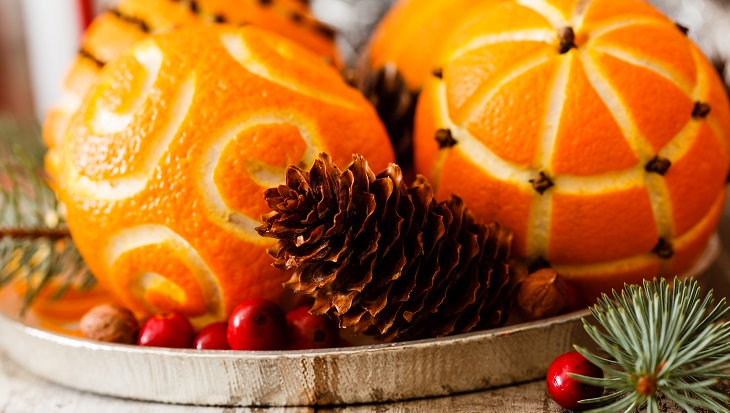 Stud oranges, lemons, or limes with cloves and trace with designs using a citrus zester. Hang your finished pomanders in a dark and cool spot for a week until they have completely dried. Then place in a bowl, hang from windows, or decorate your Christmas tree.
5. Winter spice potpourri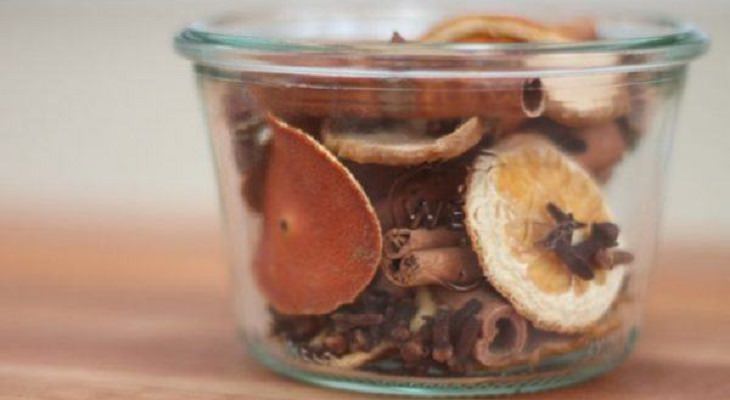 Create a warm blend of cloves, star anise, cinnamon sticks, oranges, and apples tossing each ingredient in a pot over the stove and covering with water.
To make this easy recipe, you simply need 60 drops of sweet orange, 10 drops of cinnamon bark, and 20 drops of silver fir. Spray in rooms that could do with a quick dose of Christmas cheer.
7. Scented Christmas ornaments
This quick and easy project will only take 10 minutes of your time. To create the dough you need baking soda, corn starch, and water. Heat up the ingredients on the stove top until thick. Add glitter, food coloring, and essential oils such as orange or cinnamon. Once cool, roll out and use a cookie cutter to shape. You may also use a stamp to add a decorative imprint on the surface of the dough.
8. Homemade Reed Diffuser
Use a reed diffuser to keep your home scented. Unlike traditional air fresheners, these are non-toxic. To prepare, you will need some bamboo skewers, a glass or ceramic bottle with a narrow opening, some festive essential oils, and sweet almond oil. Combine 70% almond oil with 30% essential oil.