1. Genoa, Italy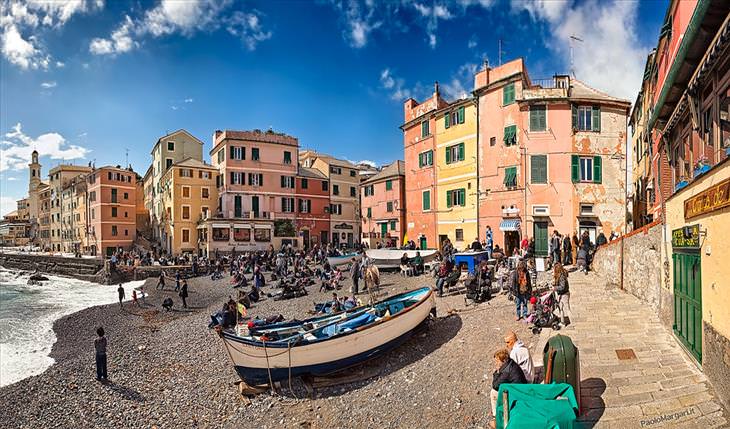 Genoa was actually the center of an empire in medieval times, and it's still a colorful, vibrant city today. Avoid the tempting harbor cruise – save your boating adventures to explore the beautiful nearby towns, known collectively as the Cinque Terre.

Replete with colorful buildings, winding streets and more history than you can shake a stick at, this Italian marvel is definitely worth a visit.
2. Riga, Latvia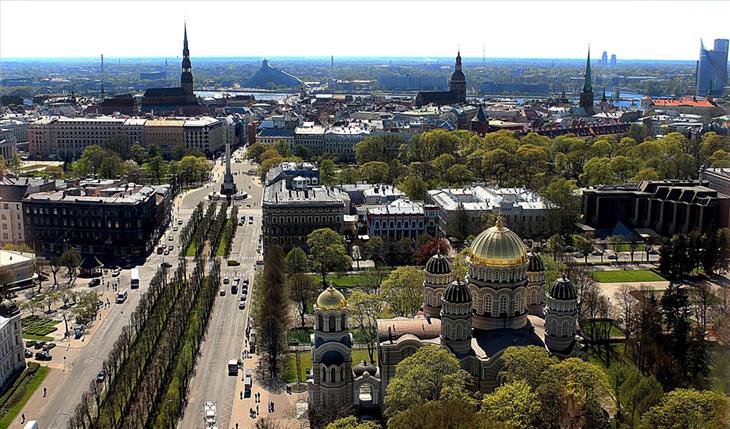 They say the party started in Riga just after the fall of communism, and hasn't stopped since. The place is home to a whole myriad of inexpensive bars and restaurants that experience an influx of revelers come the weekend.

If you're something of a culture vulture, you can check the Art Nouveau Museum, a throwback Armenian church, and plenty of ladies decked out in art nouveau period outfits. If you fancy a candlelit dinner with your loved one, try Zila Govs restaurant.
3. Bath, England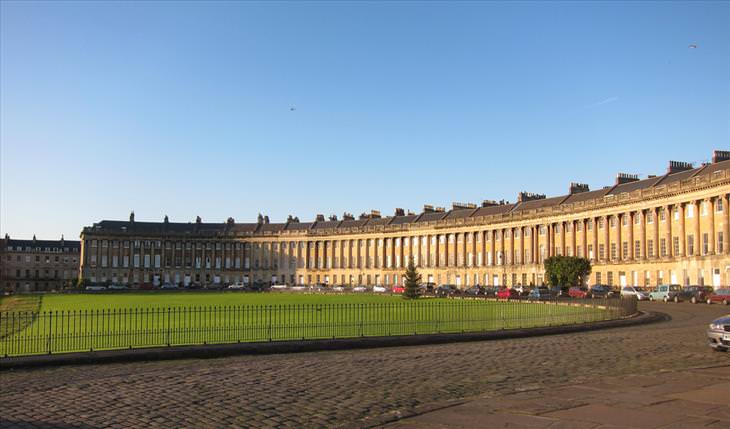 Situated just two hours from London, the town of Bath has been popular with visitors since the 18th Century. It's actually a spa town, home to magnificent ancient baths of pungent spa water that's laced with no less than 43 different minerals.

You can actually bathe just as the Romans, who founded the city, did at the Thermae Bath Spa. The spa's modernized rooftop pool is complete with a spectacular view of Bath's abbey.
4. Lisbon, Portugal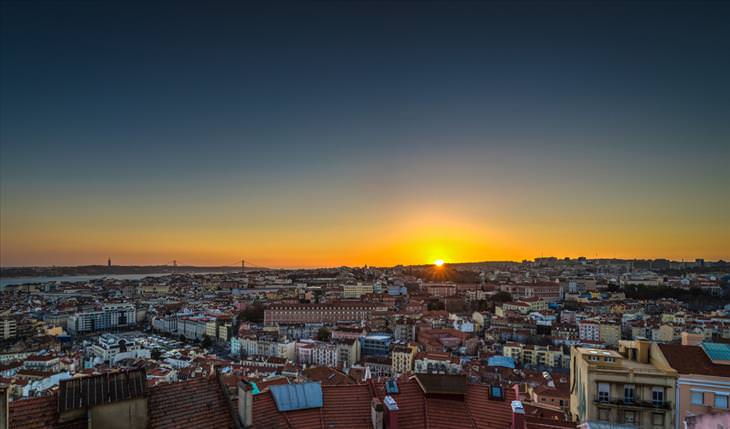 Although it isn't particularly cheap, the Portuguese capital compares well to other European capitals. For somewhere to stay, look no further than the Internacional Design Hotel, which is complete with themed rooms, then head out to the food markets dotted about the city – just follow the scent of smoked ham!

Once you've grabbed a tasty morsel, look around for a sangria seller to wash it all down with. Then, head to Pasteis de Belem in Belem for a delightful dessert. While you stay in the city, also make sure you head to the famous town of Sintra and the wild Palacio de Pena.
5. Reykjavik, Iceland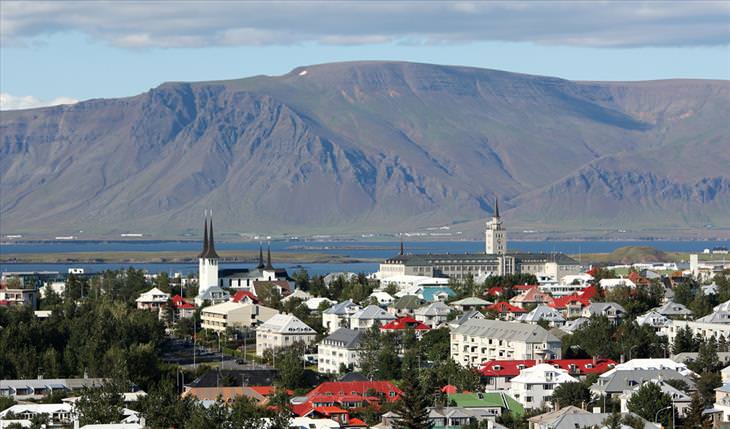 When you need to retreat from the stunning natural splendor of this country, Reykjavik is a cosmopolitan haven to satisfy your every whim.

If you fancy world-class dinging, try Dill, a New Nordic restaurant headed by chef Gunnar Karl Gislasson. If you plan to visit the city and this restaurant, make sure you book well in advance – no getting in at the last minute here.

The city is also home to a lively after hours scene, which can be a little disorienting when you walk out of a bar to head to your hotel at 4am and it's still light everywhere (the sun doesn't set in summer)! Art museums showcasing Scandinavian art also abound in the city.
6. Belgrade, Serbia
Some 15 years after the Yugoslav wars ended, Belgrade is now abuzz with youthful energy and optimism. Bombed-out buildings can still be seen, but places such as the Savamala neighborhood are havens for artists and creative types - a lot of the dilapidated buildings throughout the city have been turned into art galleries, skate shops, boutiques and bars.

When you're there, be sure to head down-river to the new cruise ship dock and try the trendy restaurants such as Ambar, where you can try contemporary takes on traditional Serbian dishes (I recommend the Kajmak or the pljeskavica).
7. Seville, Spain
This city first came into being thanks to the Romans, however it also features significant Morish (Arabic) influences and is finished off with the finest West Indian gilded gold.

The old sits in perfect harmony with the new in this city – as you stroll through it, you'll stumble across ancient ramparts, centuries-old wine bodegas and walls made of repurposed millstones, which create sharp contrasts with the Hard Rock Café and high speed trains that make up just part of its modern face.

Don't be taken aback by the immediate intimacy of the locals on your visit – it's just the way they are! In addition to being very touchy-feely, they also can be quite raucous. You'll soon find their demeanor to be a refreshing taste of old-world down-to-earthiness.
8. Dubrovnik, Croatia
This city is a living, breathing UNESCO World Heritage Site that dates back to the 17th Century. It's reminiscent of a fantasy world, and in fact, the worldwide smash hit series Game of Thrones was shot in part here.

Venetian cobbled roads, plenty of history, culture and a turquoise-colored sea as backdrop make this city both sublime from an aesthetic perspective, as well as extremely romantic. If you go at the height of summer, there are plenty of great beaches for you to visit.
9. Oslo, Norway
Although it's preceded by its reputation for being very expensive, Oslo is actually a fantastic destination to visit. There are plenty of outdoorsy things to do, as well as a fantastic craft beer culture to sample.

In addition, it's an incredible place for a foodie to visit. Take in full views of Oslo's harbor before walking to Mathallen Oslo for a food epiphany and winding the night down with beers on Parkteatret's patio.
10. Český Krumlov, Czech Republic
Cesky is actually the Czech Republic's second city, located some three hours away from the capital Prague. A highlight is a full-on, pre-1300s castle that's a UNESCO World Heritage Site. Be sure to take a tour of it, as it's incredible.

The old-world architecture and sprawling gardens will charm you as you stroll along the River Vltava. And if you happen to visit in mid-June, you can experience a Renaissance festival called the Five-Petalled Rose Celebration. The townspeople dress in medieval garb and reenact jousting tournaments.
11. Galway, Ireland
Directly across the island from capital Dublin, Galway is all about unwinding over a pint with the locals, resting and recouping. The thing is, Galway isn't actually a sleepy town – it's bustling with students and seems to call out to younger visitors in general.

When you're in town, be sure to watch racing rowers battle it out on the River Corrib, and head to the Salthill area for delicious craft beers and breathtaking views of Galway Bay beneath you.
12. Freiburg im Breisgau, Germany
This quaint university town is situated in the southwest of Germany, and is a rendezvous point for keen adventurers looking to visit some of the most beautiful parts of the country. You won't get bored if you stay in the town itself though – there are castles to explore, Gothic cathedrals and an abundance of Renaissance architecture to admire.
The legendary Black Forest is to the east of the town, and if you head west, you'll be in the Upper Rhine Valley, with its picturesque villages and vineyards.