Made from dollops of soft bread coated in various seasonings, this mini garlic monkey bread recipe is a heavenly dish that'll make for an excellent appetizer that your guests will love. This easy-to-prepare recipe will only take 10 minutes of your time to make. Watch how this traditional pull-apart bread is made in the video below. And if you'd like to try it out for yourself, we've listed the recipe just beneath the video, so be sure to check that out too:
Here's the recipe:
Ingredients
2 Tbsp. Italian seasoning

¼ Parmesan cheese

4 Cloves garlic, minced

6 Tbsp. melted butter

16 oz. can buttermilk biscuits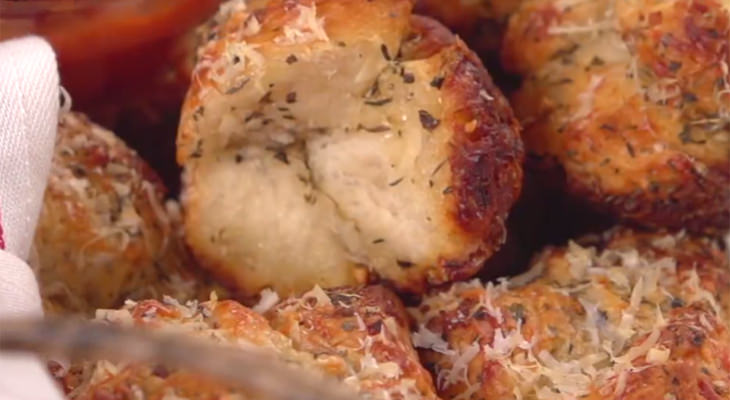 Directions:
1. Butter a muffin and set aside. Meanwhile, cut the biscuit dough into small portions, separating each one.
2. Coat the pieces with all the other ingredients in a bowl.
3. Place four to five pieces in each section of the muffin tin.
4. Bake for 12 minutes at 400°F. Then remove the monkey bread (as a whole), serve hot and enjoy!
Recipe: littlethings.com