If you enjoyed part 1 of the most fantastic photos taken this year, You're going to love part 2. The main focus of these photos is humanity and its impact on nature, as well as nature's impact on mankind. These pictures are so phenomenal; they can captivate your imagination, as well as your innocent curiosity.

If you want to see a much larger version, just click on the image and will open up in a new window with a full-size picture
Taken in October, this is a gathering of around 35,000 walruses on a shore in Alaska.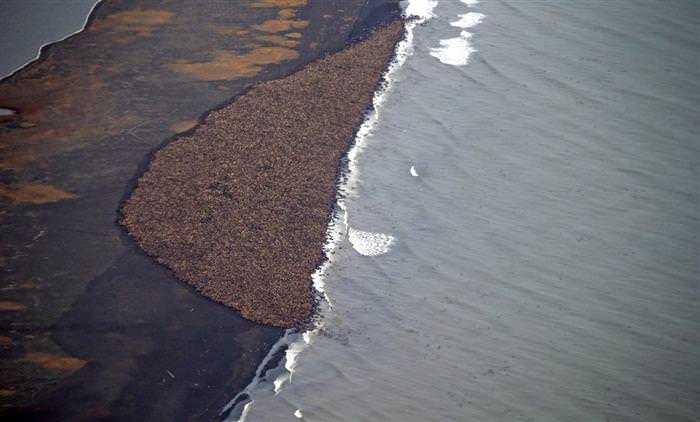 Source
Despite looking unreal, this is what the area surrounding Mt. Ontake in Japan after it erupted, spewing tons of ash and completely covering everything in sight.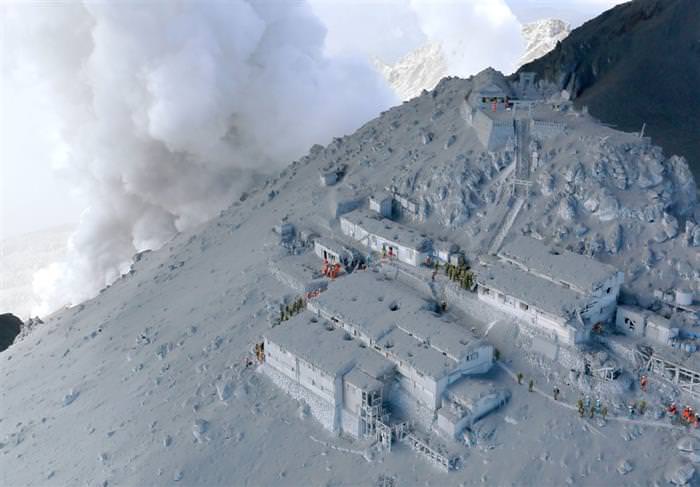 Source
Taken in January, this massive wildfire burned down large areas in California. The residents and rescue forces said the image resembled 'hell on Earth'.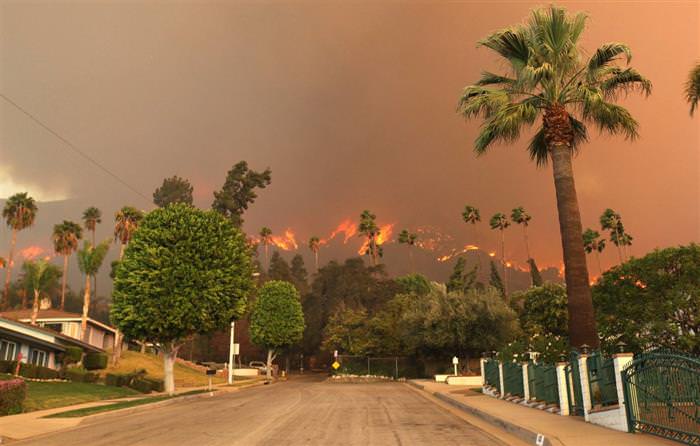 Source
National Geographic's grand prize winner in the 2014 Photo Contest – "A Node Glows in the Dark", taken in Hong Kong.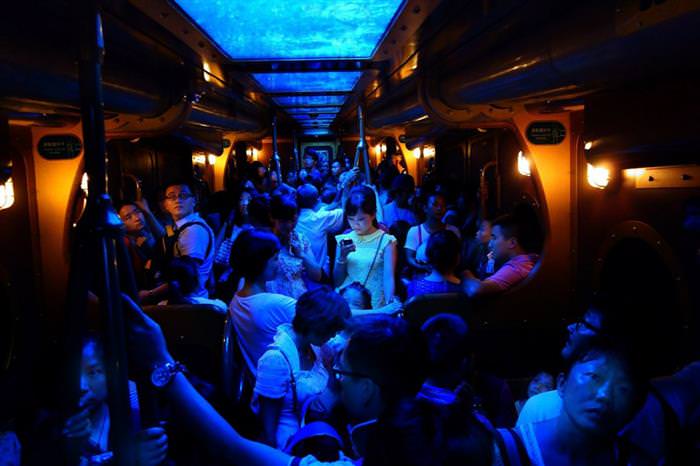 Source
With the growth of population comes the growth of pollution. Some countries have a harder time dealing with it than others, and this image of a boy jumping into the polluted waters of a river in Jakarta, Indonesia is one of the most prime examples.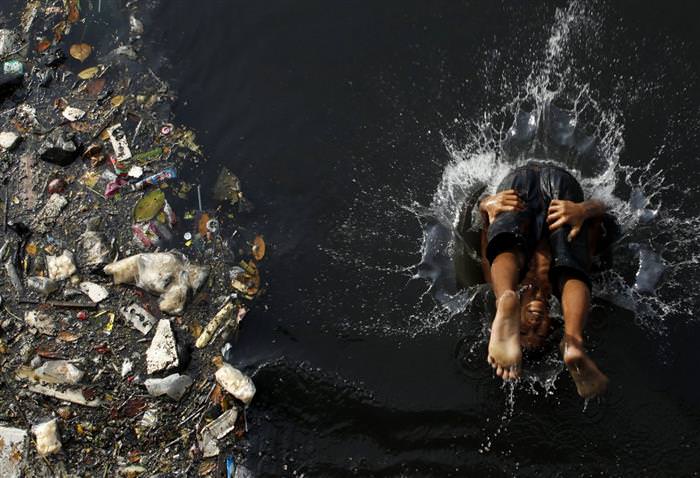 Source
A picture of Florida at night, taken from the ISS on October.
Source
Taken in April, this forest fire burned through Valparaiso in Chile.
Source
The effects of industrial farming on the environment are clearly apparent in this image, showing the waste drainage of feed-lots turning a local water reservoir green.
Source
More of California's vast wildfires, taken in San Diego.
Source
Taken on January, this image is an example of the results of California's most severe drought in many years.
Source
Taken in April, this is the aftermath of a tornado that passed through the small town of Vilonia, Arkansas.
Source
Humanity landed for the first time on a comet on November 12th. The credit goes to the European Space Agency's Rosetta mission.
Source
Taken in February, these massive waved were caused by a severe storm hitting the UK, resulting in severe floods.
Source
Mount Sinabung in Indonesia has been continuously erupting since 2013. This photo was taken in January, showing a local man watching an eruption.
Source
If you were curious what the world would be like after humanity's gone, just look at these pictures from North Brother Island, near New York City, which was abandoned 50 years ago.
Source
Taken on July 12th, we see a relatively rare phenomenon called a "Super Moon", taken over Olvera, Spain.
Source
A disappearing tradition - these Kazakh men use trained eagles to hunt. Their tribe is one of the many unique groups that are slowly disappearing.
Source
On July 23, residents of the Chinese village of Wenzhou woke up to discover their local river has turned blood-red, due to pollution from an unknown source.
Source
Indian locals celebrating the festival of Chhath bathe in the Yamuna river, which is so polluted with industrial contaminants and sewage that nothing can live in it. The pollution is also the cause of the foam.
Source
In early 2014, a series of cold fronts hit North America, freezing large parts of the USA's Midwest. This photo was taken in Lake Michigan, with the city of Chicago in the backgound.
Source
A recent rising in sea-level is slowly flooding the island nation of Kiribati
Source
Taken during a celebration of the Indian Mayana Soora Thiruvizha festival, celebrating the guardian deity - Angalamman.
Source
A controlled burn in Kansas, showing the incredible contrast of colors.
Source
October 5th, Liberia - a member of Doctors Without Borders carrying a young child, suspected of having contracted Ebola.
Source
This building suffered a terrible blaze on January 3rd. This is a photo of the aftermath, showing how the water firemen used froze all along its sides, and sunshine peering through the windows after the roof collapsed.
Source
H/T: businessinsider.com