A photo is worth a thousand words, they say. Looking at these photos, it seems more like a million. Something can never be expressed in words, no matter how hard we try, while a photo will take you there in a second. These photos all have amazing stories behind them, besides being incredible in their own right.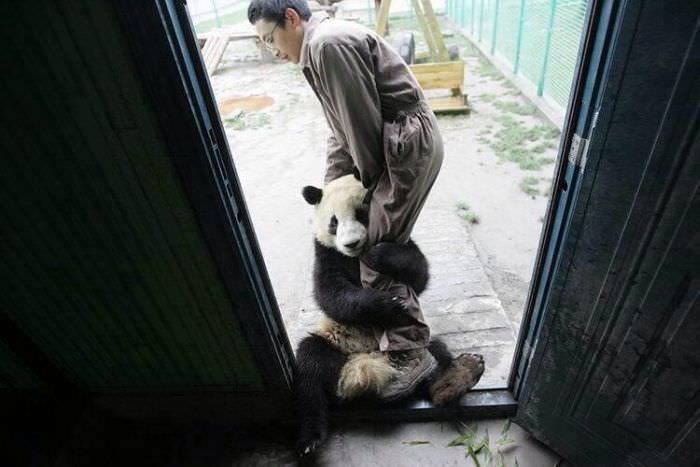 Panda bear traumatized after the earthquake in Japan.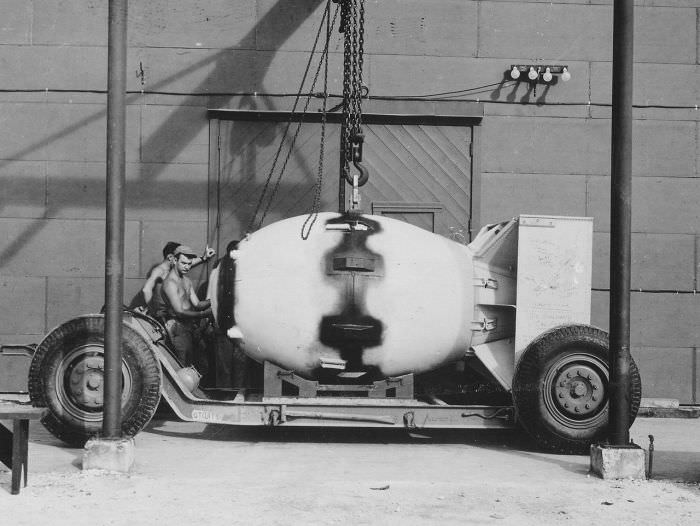 The atom bomb "Fat Man" that was dropped on Nagaski, being transported.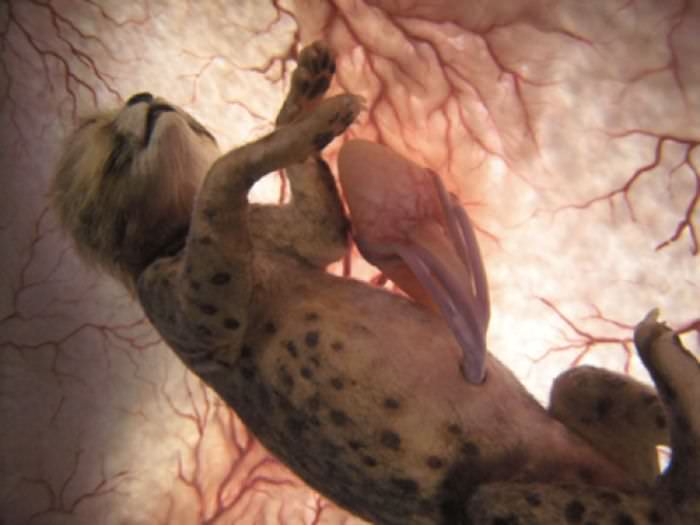 A leopard in its mother's womb.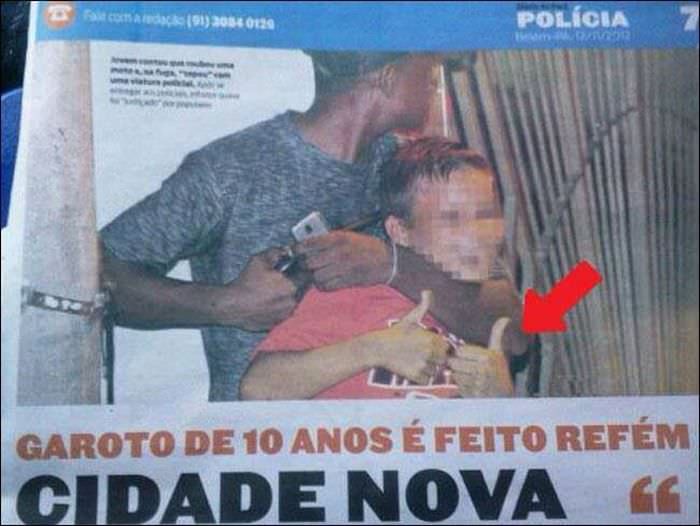 A 10 year old hostage in Brazil striking a pose while having a gun to his head.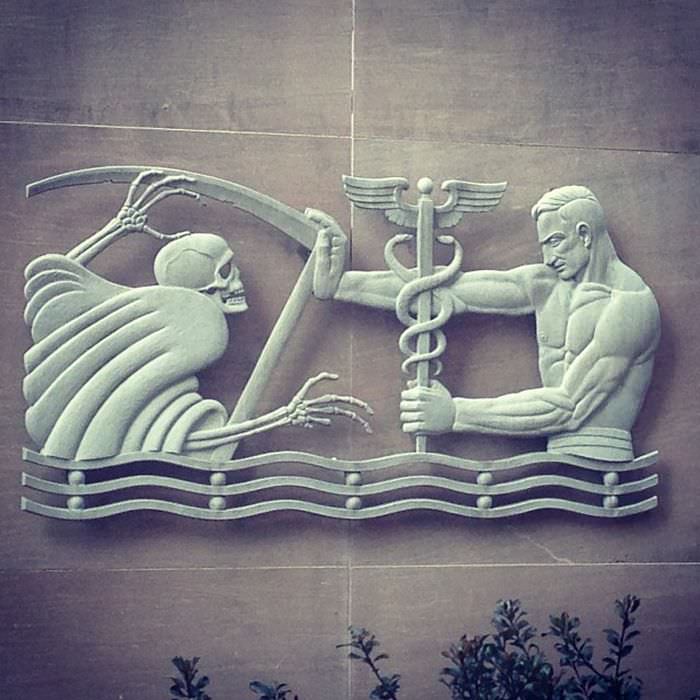 A hospital sign.
A lion licking a frozen block of blood to keep cool during a heat wave in Australia.
A 'shooting star' as seen from space.
A diagram of Da Vinci's famous 'killing machine'.
A $2.5 million dollar private gym in the home of supermodel Gisele and her Football player husband Tom Brady.
South African priest instructed his followers to eat grass. They all ended up in the hospital.
A device to harvet semed from bulls.
Antarctic explorer Peter Freuchen and his author wife Dagmar Cohn.
The 'Motherland Calls' state in Russia.
A landmind from the inside.
A unique vehicle for disabled people.
An electronics ad from 1991, all these functions are performed today by a single smartphone.