Now if your husband, father or brother decided to buy an old German fire truck, would you think that was a good purchase or would you become concerned that he might be losing his sanity? That is what the family of this man were thinking when he bought this old fire rescue truck and started tinkering with it.
But he wasn't interested in restoring it, he had other ideas in mind.
This is what the truck looked like when he first purchased it.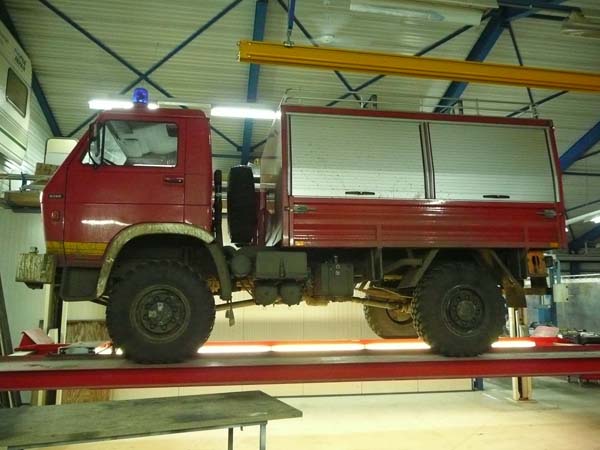 The bed in the back was built so it would always be flattened and never bend.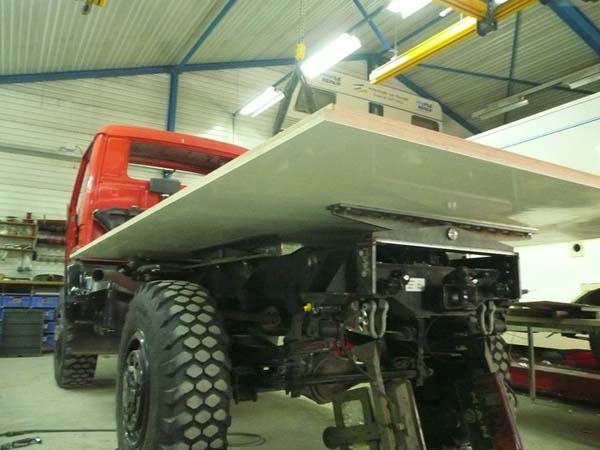 Then he fitted the floor with heating coils.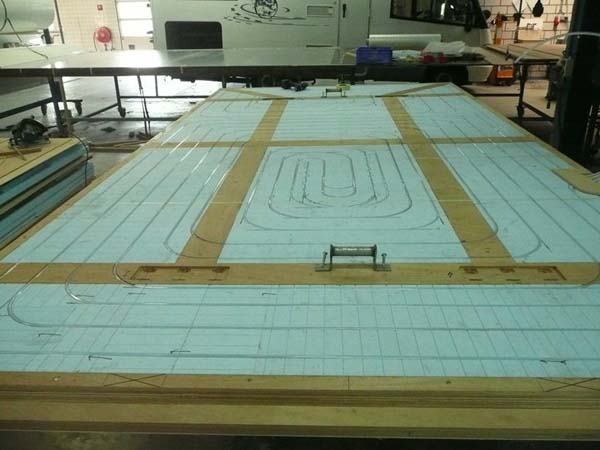 Then came the time to strip down the cabin, sand it and getting it ready for the new paint job.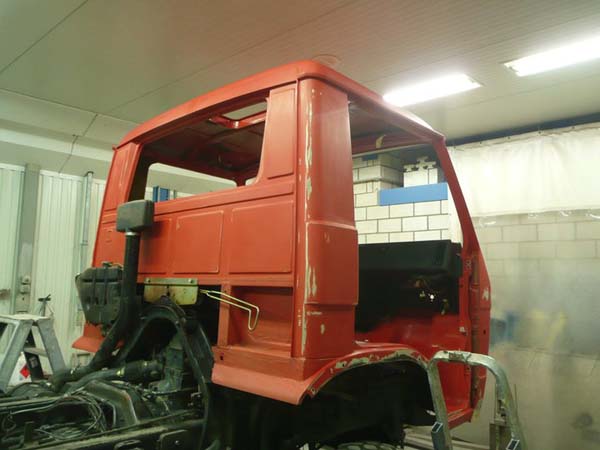 That's so much better already.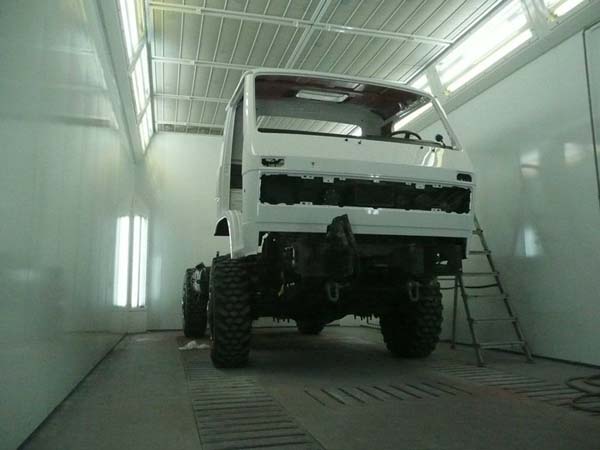 Now it was time to make some living space in the back, so they put the walls together.
Not forgetting a special power and heating unit.
To hide the water and waste tanks, special frames are covered by the seating area.
Now there's lots of room for windows and doors in the back panels.
After they are mounted in place.
This vehicle now has it's own cooling unit for the back passengers.
If that's not awesome enough, here's a custom made elevator to hold a motorcycle or equipment.
Now let's add a cage with roof racks.
Here's the interior, see how spacious it is? And a double bed.
We can't forget the kitchen of course (double sink and electric stove).
Oh, did we forget to mention the full bathroom?
Or the bench seats and the fold out table?
And the transformation from old piece of junk to amazing RV is complete!
Wouldn't you take this for a ride?
Bon Voyage!