Winter is upon us! Even if you live in a place with temperate winters, there is no doubt that most of us associate this time of year with ice, snow, sleds and freezing cold temperatures. Enjoy beautiful cold scenes from around the world and imagine yourself in stepping into one of these winter wonderlands!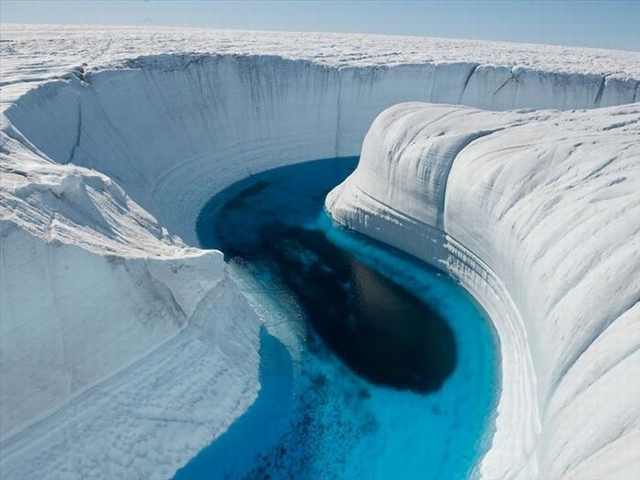 The coldest temperature ever recorded was -128 degrees Celsius (-198.4 degrees Fahrenheit) in Antarctica in 1983.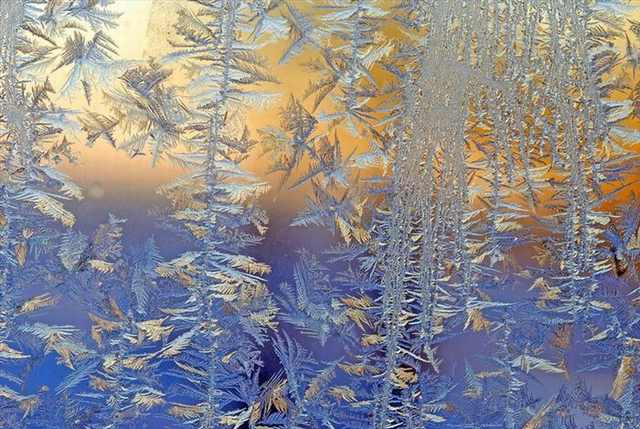 Ice covers over 10 percent of the Earth's landmass and forms seven percent of the oceans.
An Argentinian Glacier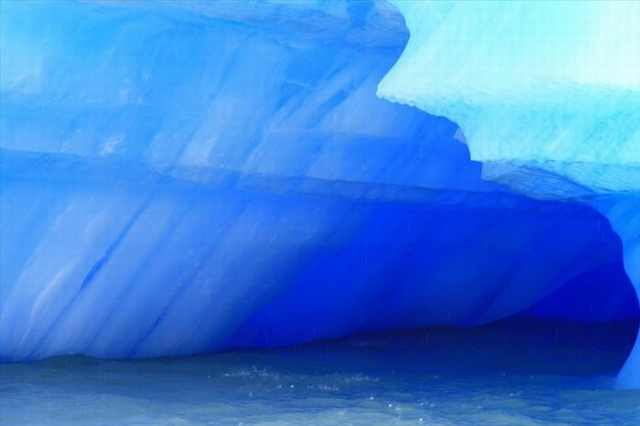 In between Chile and Argentina in an area called Patagonia lies the Patagonian Ice Field, a group of glaciers that are second only in size to Antarctica.

Winter in Chicago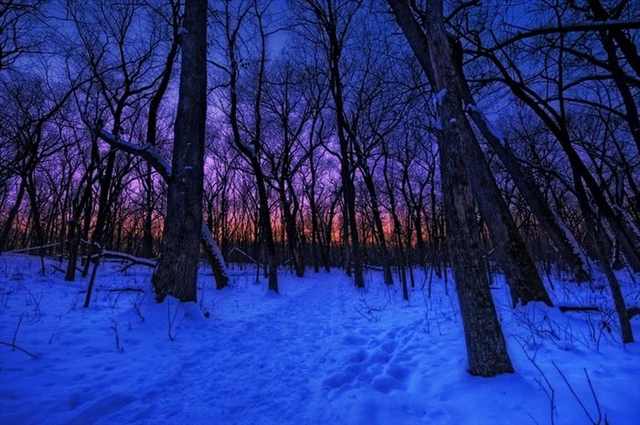 Known as the "Windy City", Chicago is one of the coldest places in the United States, famous for the frigid winds that blow off the coast of Lake Michigan. The coldest temperature ever recorded in Chicago is -27 degrees Fahrenheit (-33 degrees Celsius).

Glaciers in Southeast Iceland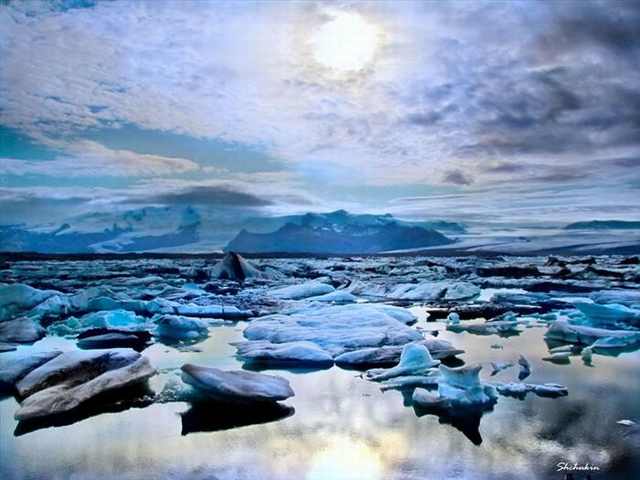 One of the 47 countries with glaciers in its backyard, these huge masses of ice cover over 11.1 percent of the land area of Iceland. Unfortunately, many of these ice masses are melting fast, so best book a trip to Iceland before they're gone!
Have you ever wondered what makes ice cloudy? There are tiny, trapped air bubbles in the ice that refract light which causes the ice to lose its transparency.

Interestingly, hot water actually freezes faster than cold water, as noted by the philosopher Aristotle in the 4th century BCE.
Matanuska Glacier, Alaska
This photograph was taken at the Mantanuska Glacier in Alaska, another of the coldest states. It is the largest glacier remaining in Alaska and is approximately 26 miles long and 4 miles wide. It is one of the largest glaciers that are accessible by vehicle.

Aurora Borealis, Southeast Iceland
A view of the Aurora Borealis (the Northen Lights) from Iceland's glacial landscape.

Ice Cave in Canada
An ice cave is a naturally occurring cave in which water freezes because there are temperatures below 0 degrees Celsius (32 degrees Fahrenheit) all year round. These caves are commonly found in Canada, Alaska, Russia, and other frigid locations around the world.

A glacier ice cave much like the one above, but in Iceland.
Blue Pond, Hokkaido, Japan
This pond in the southeast Japanese town of Hokkaido was unfortunately created artificially when a dam was constructed in the area.

An adorable little penguin sandwiched between a blue sky and beautiful blue melting ice in Antarctica.

Kopavogur, Iceland
More of Iceland's melting glaciers.
The Beaufort Sea, Alaska
The Beaufort Sea where this photograph was taken is a marginal, or broken off, sea of the freezing Artic Ocean in the areas of Canada, Alaska and the Yukon.

This is a day at the beach in Antarctica.
Glacier in El Calafate, Argentina
Another view of a stunning Patagonian glacier. While 10 percent of the Earth is now covered by glaciers, during the last Ice Age, glaciers covered about one-third of the Earth's surface.

A glacier can range in length from the equivalent of a football field to more than 100 miles!
The Antarctic ice sheet is a glacier that has existed for more than 40 million years. Thankfully, this gigantic glacier did not melt all at once, otherwise sea levels would have risen by about 210 feet!

Water can indeed freeze as it flows, a fact to which this waterfall and icicles are a testament.

Vinson Massif, Antarctica
Vinson Massif is the highest mountain in Antarctica at 16,050 feet (4,892 meters). The mountain was named for U.S. Congressman from Georgia Carl Vinson in 2006.
The Ice Hotel, Sweden
This amazing ice hotel in Jukkasjarvi, Sweden was the world's first ice hotel opened in 1990. The walls are constructed entirely of snow and blocks of ice, and in order to keep the hotel in one piece, the temperature of the rooms are set to sub-freezing temperatures.

The wedding chapel in another famous ice hotel.

More of Antarctica's stunning glaciers.

Patagonia
Green on a backdrop of ice in Patagonia.

Stokkur, Iceland
Stokkur is a fountain geyser, a steaming spring, located in Iceland. It is one of Iceland's most famous, erupting about every 4-8 minutes at heights of 15-20 meters, sometimes even 40 meters high!
West Iceland
The ice and snow thawing in West Iceland.