You are where you live, or so they say. If that saying is true, then the people living in these houses must be spectacular! Take a peak into some of the world's most incredible homes and maybe you will be inspired to build the house of your dreams!

Reversible Destiny Lofts, Tokyo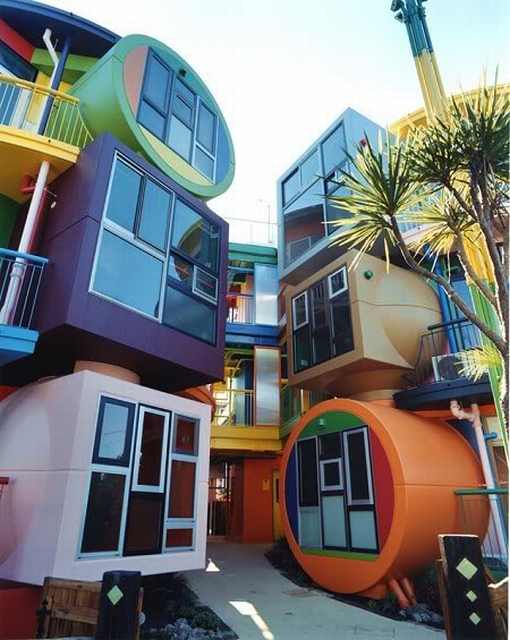 These colorful and creatively constructed lofts were designed to force their inhabitants to use their senses to navigate through unevening flooring and a kind of life-size obstacle course.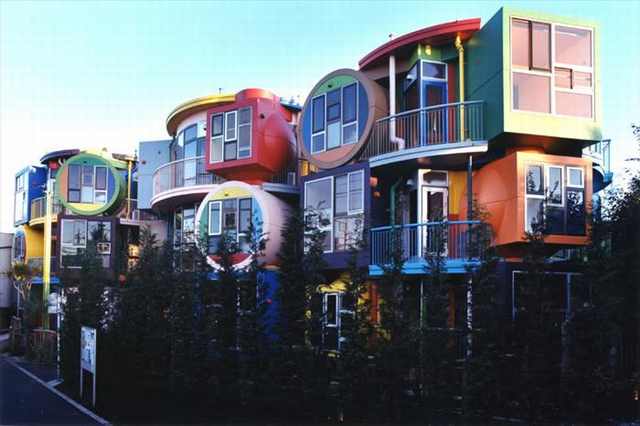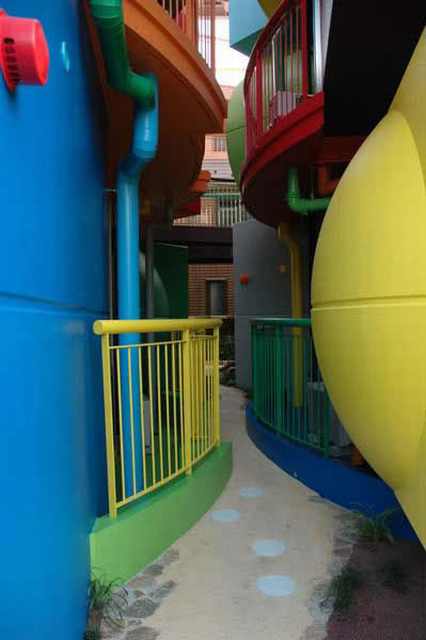 The philosophy behind the Reversible Destiny housing units is that the surreal nature of the architecture is meant to strengthen its inhabitants both mentally and physically. The dwellers of these interesting homes literally have to climb walls or climb through rabbit holes to pass between rooms.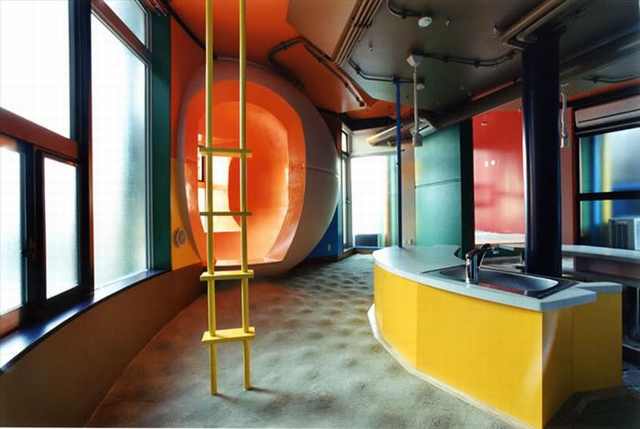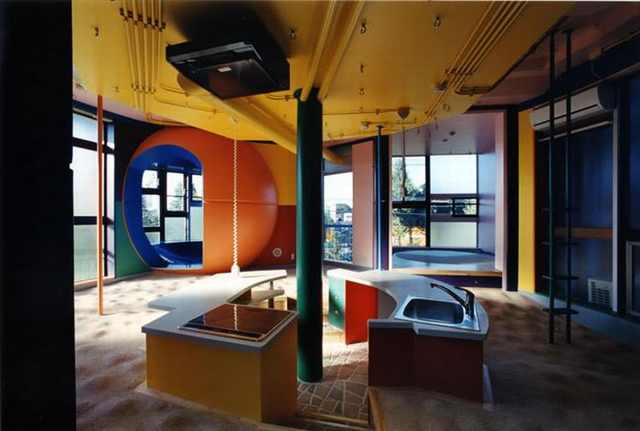 The Swallow's Nest, Gaspra, Ukraine

A small castle resting on top of the Aurora cliff in Gaspra, Ukraine. Originally, the structure was a wooden cottage constructed around 1895, but in 1911 the property changed hands. It was then demolished and this gorgeous Neo-Gothic manor was constructed in its place.

Victorian Cottage, Delhi, New York

Sandra Foster turned her upstate New York hunting cabin into the romantic Victorian-style cottage she always dreamed of.
Foster rennovated the entire cabin herself, at a total of only $3,000, including the furnishings. She purchased many of the items used in rennovating the house at antique and second-hand shops in the area.

She has truly created a real-life gingerbread house.

Toilet Bowl House, Suweon, South Korea

This interestingly shaped house was built to commemorate the establishment of the World Toilet Association and to celebrate its campaign for better santitation around the world.

"Mayor Toilet", or Sim Jae-Duck, lives in this concrete and glass building, along with his model toilet positioned in the middle of the building that produces a mist to make visitors feel more relaxed.

Shoe House, Mpumalanga, South Africa

"There was an Old Woman Who Lived in a Shoe", is not just a nursery rhyme! In 1990, Ran Van Zyl built this 'shoe house' for his wife Yvonne.

The shoe houses some of Van Zyl's artwork, and is part of larger vacation complex containing other interesting houses.

The Goat Tower, Paarl, South Africa

A house for goats? Poposterous you might say! But according to South African farmer Charles Black, the tower is necessary to keep his Swiss Mountain Goats in shape.

Castello di Sammezzano, Tuscany, Italy

This beautiful residence sits on top of a hill in Tuscany, originally built in 1605 for the family of Ximenes d'Aragona. Since then, the castle was redesigned on two occassions in 1853 and 1889.

Following World War II, the Castello was used as a luxury hotel until it was closed in the mid 1990's. It was abandoned in April 2012 when a committee was formed to promote tourism and to enchance the castle.


Transparent House, Tokyo, Japan

Who would want a see-through house? Well apparently there is a family in Japan that does not care if the neighbors know their business.

This house called House NA was constructed by Sou Fukimoto Architects in this modern, transparent style. The residence does not have walls, but instead large glass windows to let lots of daylight.

Lenny Weiner's Apartment, New York City

Floating House, Krasnosilka, Ukraine

This floating house is located in remote Ukraine. It is part of a potato sorting station. The metal bottom is used for loading the potoates into trucks and this is a common construction in the agricultural regions of Ukraine.