Imagine yourself ensconed in a blue bubble of quiet, watching colorful groups of fish darting by. Imagine you are beneath the waves, but still in a comforatble hotel room with a sun deck.
Welcome to Africa's first underwater hotel in Zanzibar, Manta Resort.
This floating room, designed by Swedish master engineers, was constructed with 3 levels. The first and second above water, so you can enjoy the sun and the peace of being alone out in the open, and the third, where the bedroom is - underneath the waves.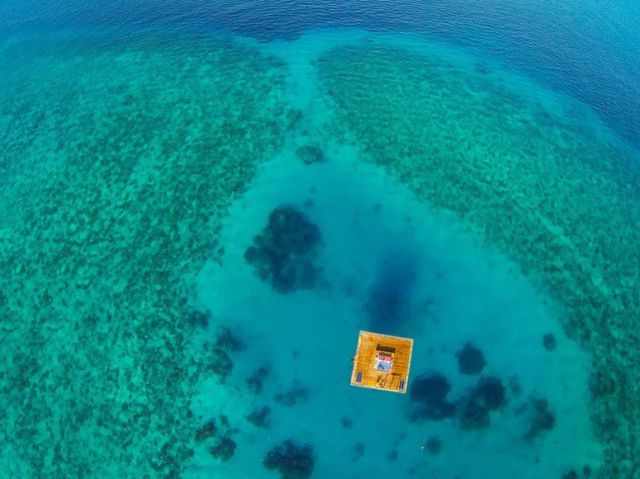 This is the first underwater hotel in Africa, and its location, Pemba, is well known for being a fantastic diving spot with a huge variety of sealife to admire.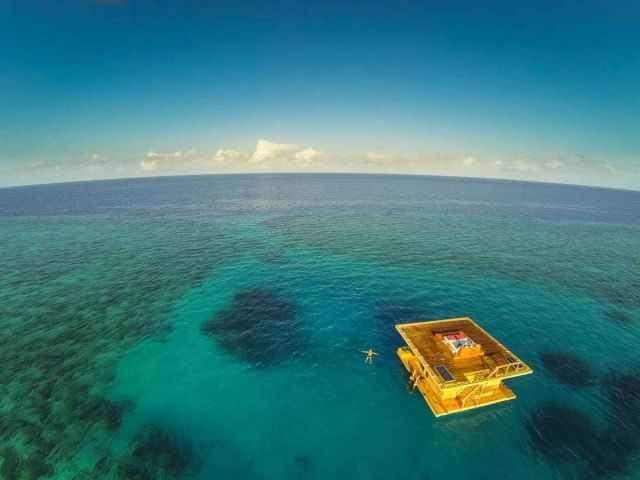 "After many years of planning, we finally opened The Manta Underwater Room to guests on the 1st November 2013. We opened The Manta Resort in A
ugust 2008. We have 16 rooms, and now with the underwater room we have 17," Matthew Saus, said.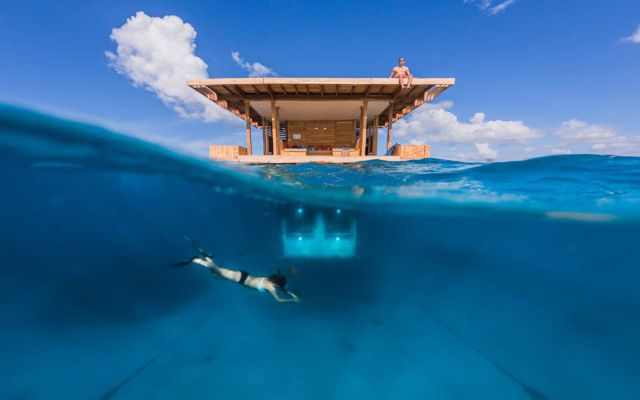 "Only six guests have had the chance to stay so far, and the reaction is awe. Shoals of silver bait engulf the room with predators lurking in the background. Nights are action packed, especially feeding time when the spotlights are on. We have even had an octopus crawl over one of the windows."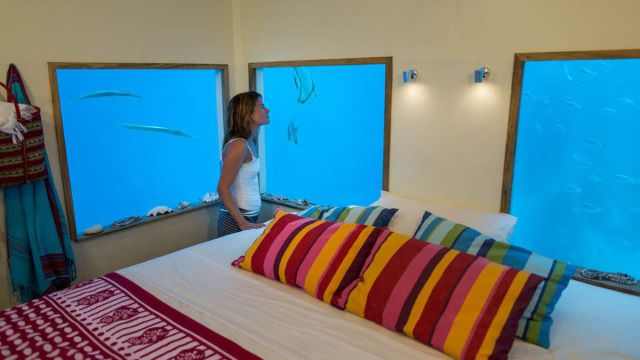 This is a call to all of those who enjoy isolation from the outside world, and a few days of utter peace and quiet, not to mention the beauty of an underwater fantasy. If you are interested in these things, this just might be the best room in the world to spend some time in.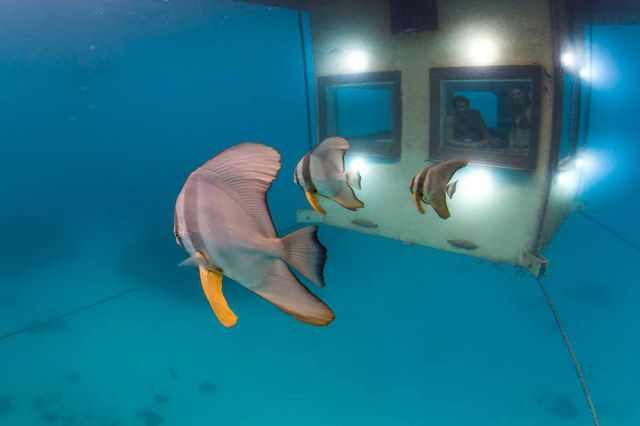 It will take about $1500 out of your pocket, but it may be worth it for this once-in-a-lifetime experience!