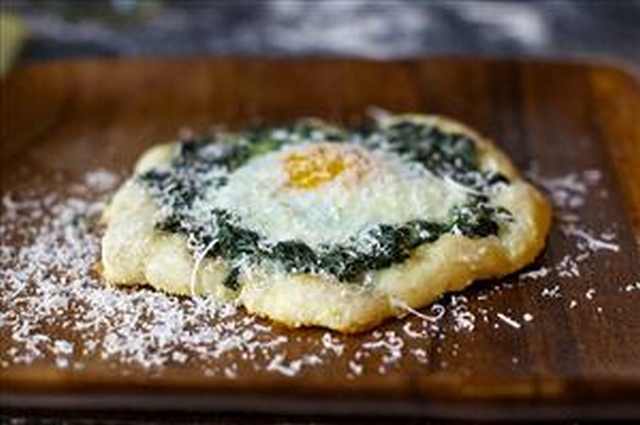 Recipe makes: 5-6 small pizzas
Ingredients:
For the pizza dough:
3 cups (375 grams) all-purpose flour
1/2 teaspoon dry yeast
1 1/2 teaspoons salt
1 1/4 cup of water, plus a bit extra on the side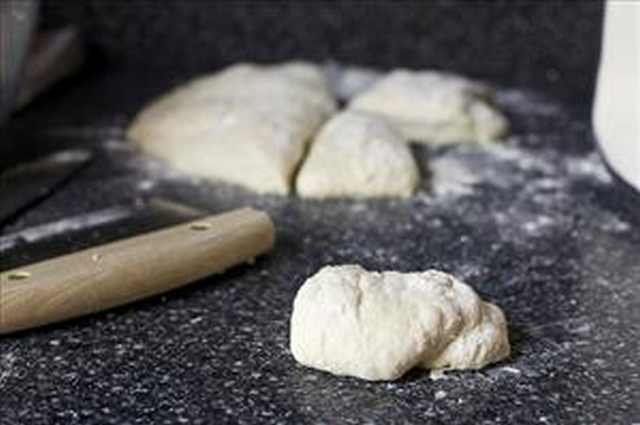 Begin by mixing all of the ingredients together with a spoon in a very large bowl (much larger than needed for the mixture because the dough will rise). If the dough is too rough after adding all of the ingredients, you can add in more water to make it smoother. Cover the bowl with plastic and keep at room temperature for approximately 6 hours until the dough has doubled. You can make the dough ahead of time and refrigerate it or even freeze it for later!
For the topping:
1 pound of spinach
1/4 cup creme fraiche or yogurt with a dash of lemon juice
1 garlic clove, minced
1/2 grated parmesan, plus more for garnish
1/2 teaspoon salt
5 to 6 small to medium sized eggs
Pepper to taste
Olive oil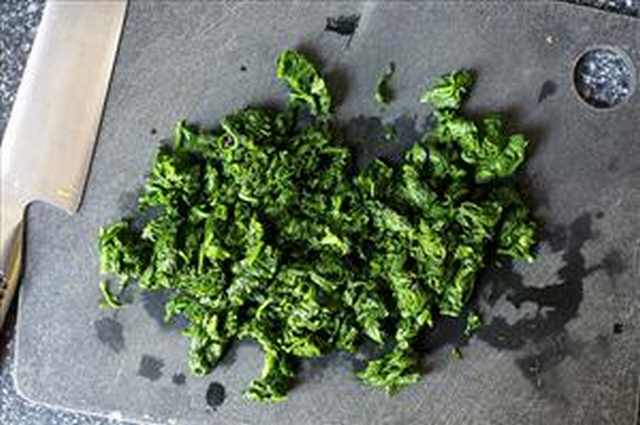 Preheat the oven to 500 degrees Farenheit (or 260 degrees Celcius). Place a sheet of parchment paper on a baking tray and sprinkle it with cornmeal or flour. Stretch out the 5-6 balls of dough into 6-7 inch thin round shapes.
Wash and dry the spinach leaves. In a large skillet on low to medium heat, cook the spinach with a bit of water until the leaves begin to slightly wilt. Immediately remove the spinach into cold water, then ring it dry and place on a plate or paper towel. On a cutting board, chop up the rinsed spinach and in a bowl combine the spinach with the creme fraiche, garlic, parmesan, salt and pepper.
Then begin to prepare the pizzas. Spread the spinach over each pizza, spreading the mixture almost to the edges. Then press a small dent in the center of the spinach covered pizza for the egg. Separate the egg white from the yolk and add the yolk of one egg to the center of each pizza. Then, drizzle the crust of the pizza and the top with a bit of the remaining egg whites.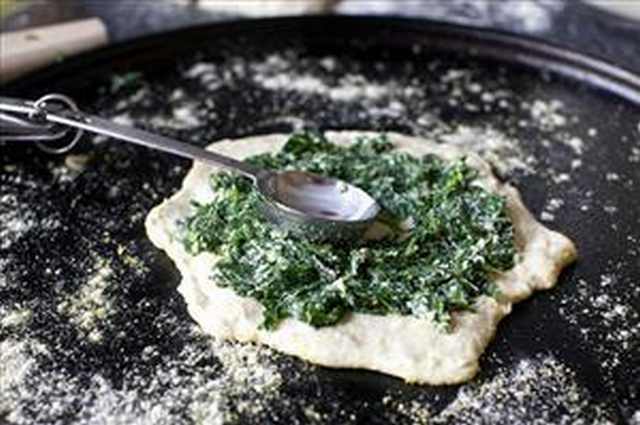 Bake the pizza on the tray for 10-13 minutes until the egg white has set and the yolk is still loose. When you remove the pizzette from the oven, add a dash of black pepper, a drizzle of olive oil and a sprinkle of parmesan.
To maximize your enjoyment, eat them while they're hot!