Zhang Lin is a university professor who has earned the dubious title recently of: "Beijing's most outrageous illegal structure". Built without permission, Zhang built a villa disguised as a mountain on top of a 26 story apartment building, using real trees, real grass, and fake rocks.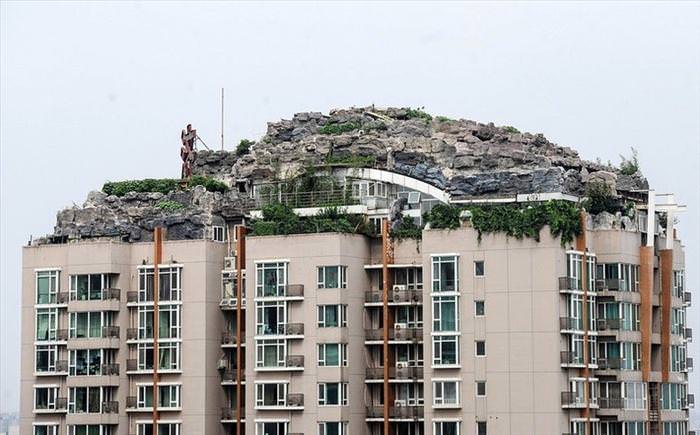 The owner of this remarkable structure has been identified as the head of a traditional Chinese medicine company who resides on the building's 26th floor. When contacted, the man claimed it was not a villa, but a "ornamental garden".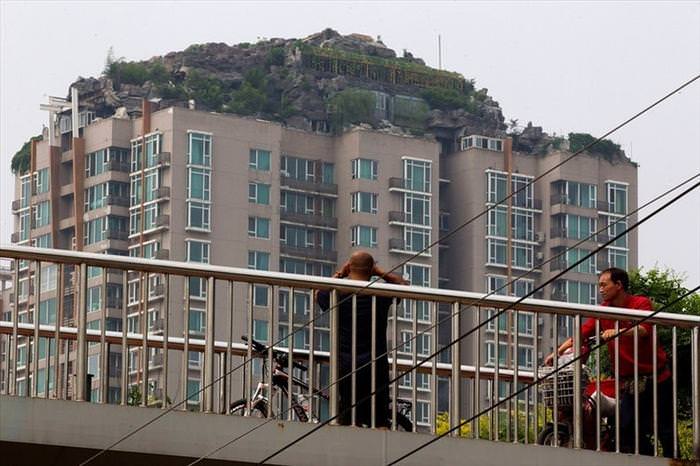 However, there are some bad news: The local municapility has issued an ultimatum to the owner of this illegal mountain, to prove it has been built legally or dismantle it.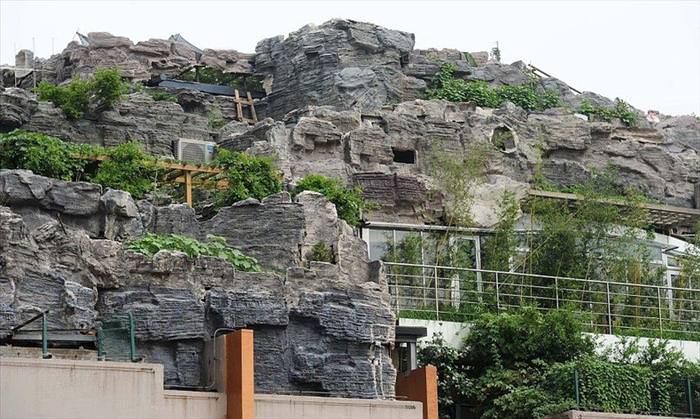 Another side is the residents of the building, who had enough of the many noises that were made during construction, and are fearful of what this structure may do to the overall safety of the building. Some claims it has caused cracks in their walls that leak when it rains.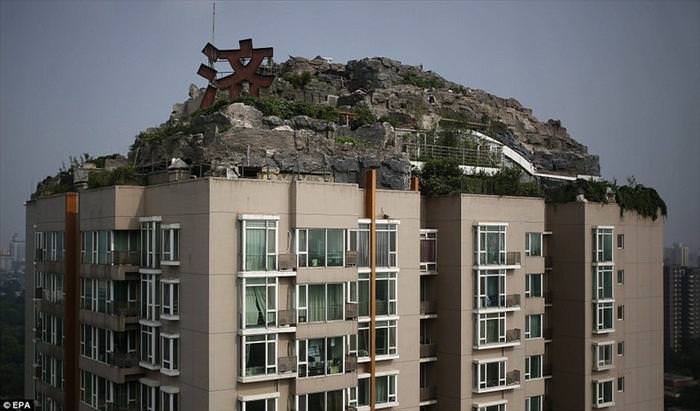 Maybe the perks of living under a mountain aren't as great as some would you believe...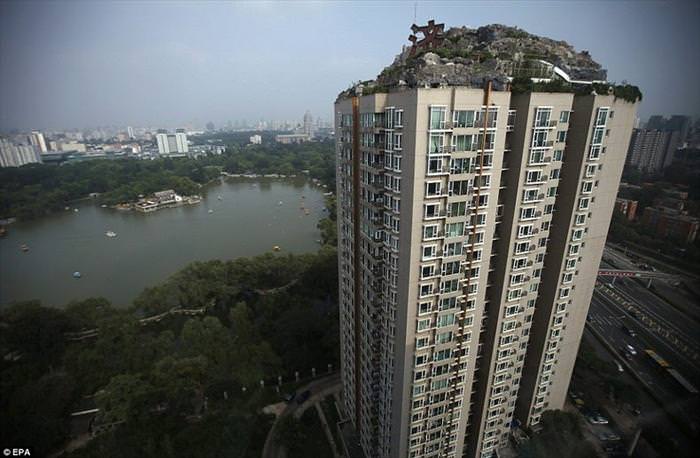 Submitted by user: Iran O.