There more places to go on Safari other than Africa, but if you want the best safari experience, Africa is where you should go, especially if you want to see the big five wild animal groups: the lion, the leopard, the elephant, the rhino and the buffalo. It's not always easy getting a good photo of these beautiful animals, but here we have some incredible shots, enjoy some animal watching with this great photo series!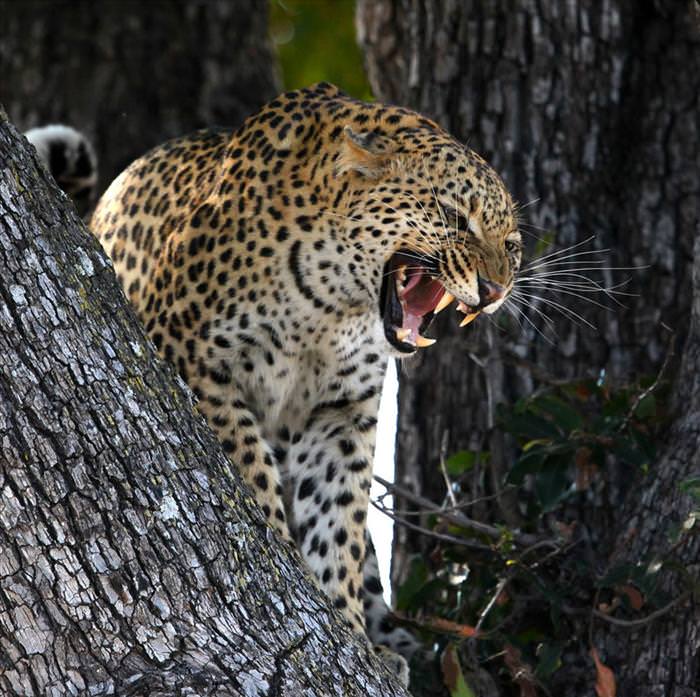 A female leopard in heat up on a tree. According to the photographer, "the male approached, but she made an even louder racket and let out a loud bark at him." So the male turned away and sauntered off. She jumped down and followed him."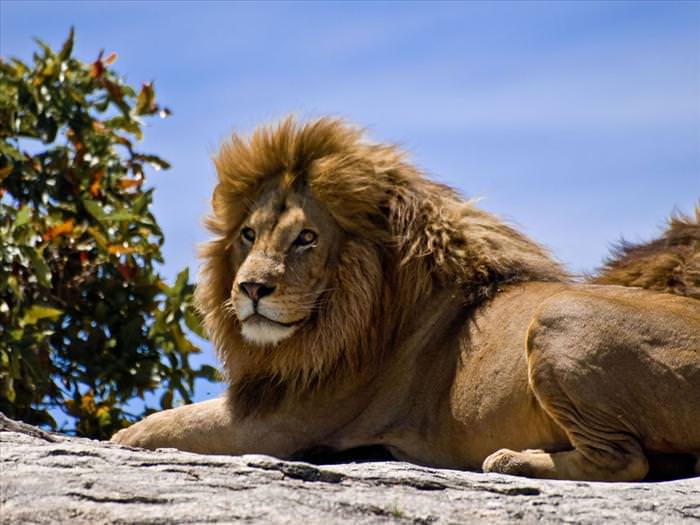 A male lion getting some sun at the Serengeti National Park in Tanzania, Africa. This may be the best wildlife reserve is all of Africa, renowned for the variety and number of animals living in it, both predator and prey.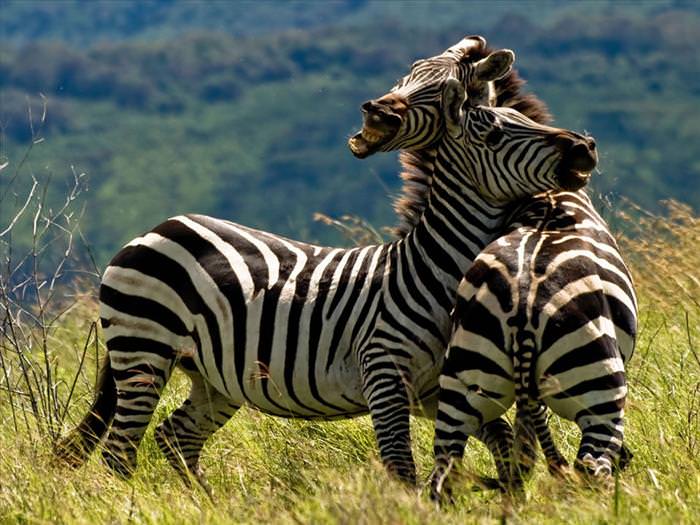 They may look like their hugging and smiling but these zebras at the Ngorongoro Crater, Tanzania, are actually locked in a duel.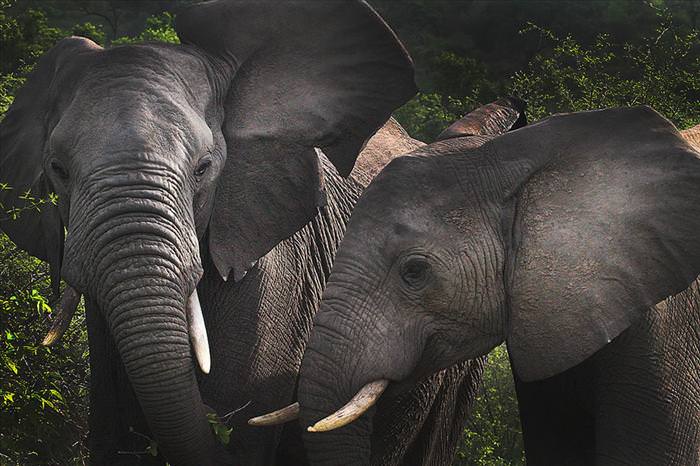 A beautiful shot of two elephants at the Kruger National Park, another of Africa's large game reserves, which covers 18,989 square kilometers (7,332 sqaure miles), and is 360 kilometers (220 miles) long.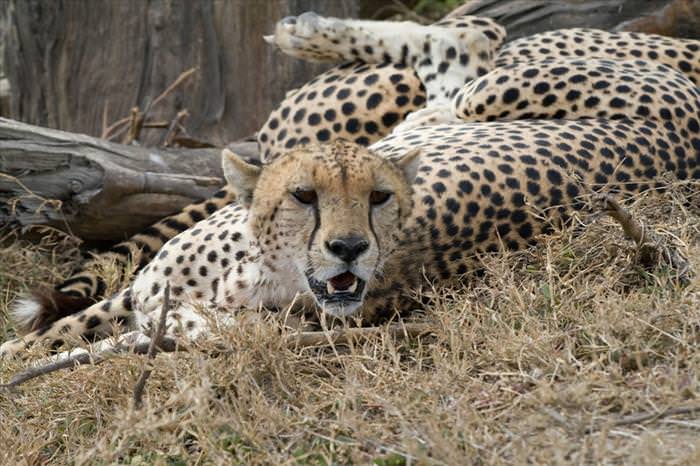 Cheetah relaxing on at the Serengeti National Park, East Africa.
Another resident of Kruger National Park, slowing down traffic for a while.
A lion love story or a couple having a fight? A lion pair at Tarangire National Park Safari.
Zebra, Wildebeests and flamingos at Ngorongoro Conservation, near Tanzania. This area is a UNESCO world.
A living lion next to a dead tree, Masai Mara National Reserve, Kenya.
A giraffe feeling at home among the tall trees in one of the oldest and largest wildlife parks in Kenya - Tsavo East National Park.
Mother and baby rhinos, Kruger National Park.
One of the deadliest animals on earth - Hippo at Ngorongoro Crater.
An adorable baby baboon. We love this photo.
Huge crocodile with clever green camouflage, Kachikali, Bakau, Gambia.
Wildebeest, storks and pelicans as seen on safari at Tanzania.
A lion king moment: Father lion spending quality time with cub, Masai Mara, Kenya.
A beautiful shot of elephants in Ngorongoro Crater.
Being a predator isn't always pretty. A hyena scavenging food.
Remember that female leopard from the first photo? This is what happened after she caught up with the male. This is known as a leopard 'mating dance'.
A thoughtful looking lion on safari at Kruger National Park.
Vervet monkies doing some important preening at the Serengeti National Park, Tanzania.
Hippo group, Tanzania.
Male lion ignoring a group of Thomson's Gazelles.
Warthog seen on safari, Kruger, National Park. Doesn't really look like Pumbaa to us, and where's Timon?
Elephant on South African Safari.
'One day I'll be tall like mommy'.
Buffalos alert but relaxed, with a bird buddy perching in anticipation of insect meals.
A Tiger, Ranthambhore National park, which is actually in Northern India, not Africa, in one of their largest national parks.
Young male leopard watching the setting sun.
Baboons and elephants sharing space near Lake Manyara, Tarangier National Park.
Black-face Vervet Monkeys as seen on safari at Tanzania.
The 'painted wolf', also known as the African wild dog, is Africa's most endangered predator.
Two male lions relaxing in the sun. We wonder where they ger their shampoo, that hair looks incredible.
Elephants playing in the red soil. Taken at Sheldrick Elephant Orphanage in Nairobi National Park in Kenya, Africa.