Under the DUBMO (down under the Manhattan bridge overpass) neighborhood in Brooklyn, New York, is the most expensive property ever listed for sale in Brooklyn. This 126 loft conversion was originally built in 1915 and comes with a beautiful clock tower.
It was renamed the Clock tower building, and came with an extra surprise, a 3.5 bathroom penthouse that offers an amazing 360 degree panoramic view, 16-50 foot high ceilings that give a feeling of a huge space, a private glass elevator and a sky roof cabana and deck. This amazing property was listed for $25 million but remained unsold. After being dropped to 23.5 and then to $19 (or 50k a month for rent), it is still on the market for the asking price of $18 million.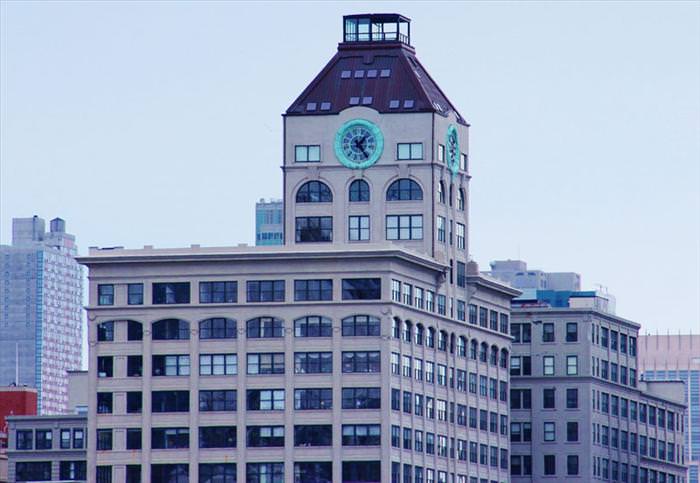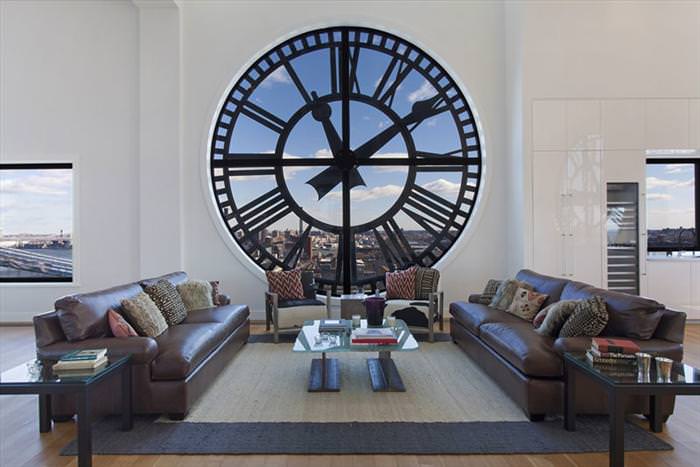 The main lounge area includes the amazing clock face that offers a stunning round view of the surrouding city.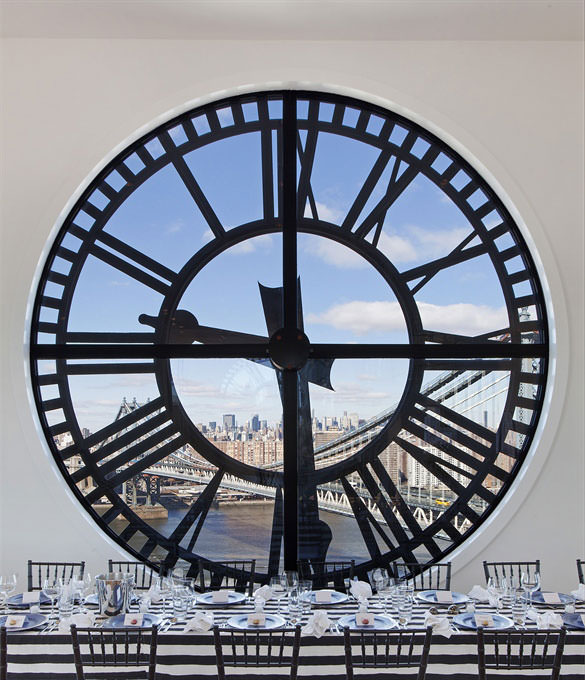 A view of the bridge on a beautiful day, and a great place to host a lunch!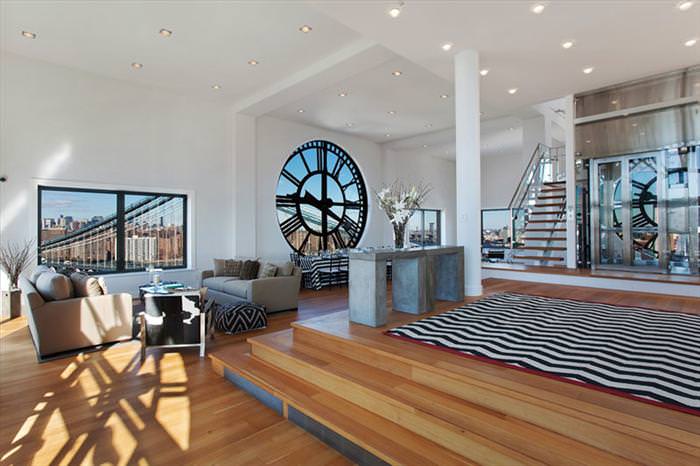 Hardwood floors and lots of open space and sunshine make this a well lit, warm apartment.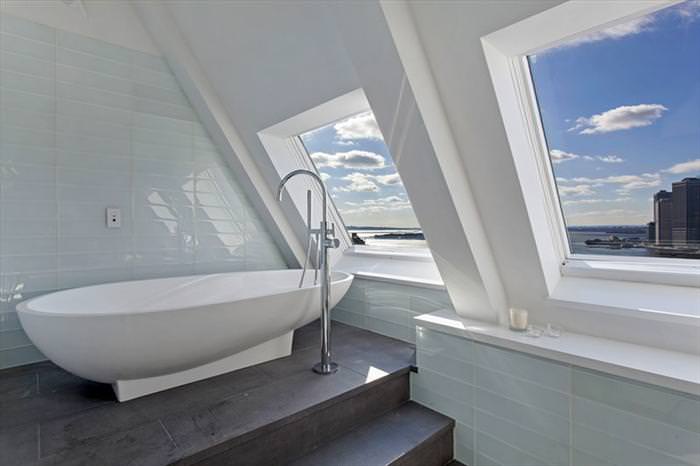 What better view can you ask for while bathing in this fashionable tub?
A huge, modern kitchen with a long 'island' and counter.
A design concept that works the room beautifully.
Huge bathroom makes sure no one has to share a mirror or sink, filled with light from the large windows facing the mirrors.
The open deck offers one of the most stunning views in the world, the island of Manhatten, the heart of New York, as well as the surrounding water reflecting the sky.
The glass elevator opens right into the apartment's first floor.
The levels of this amazing penthouse. 3 floors that culminate in the sky roof.
Night time view of a city that never sleeps.
The view from this room does all the hosting for you.
Some people don't know what to do with their wealth. Owning an apartment like this (or renting) would never be faulted by anyone!