1. Repaint the front door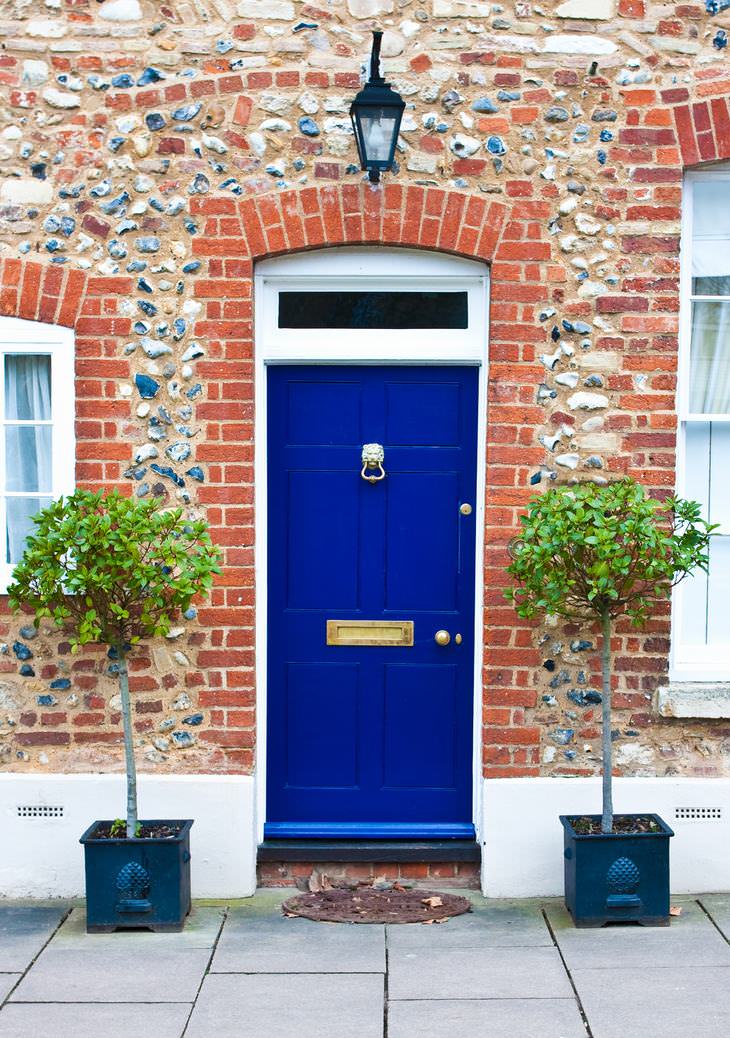 As simple as it may seem, just painting your front door can increase your home's value. Something as easy and cost-effective as this can cost you thousands in lost opportunities and days on the market. Painting the front door, shutters and garage door will give your home a much-needed renovation. For extra appeal use deep bold blues, greens and wine tones.
2. Pare down your fabric pieces
Heavy drapery, upholstered furniture, and throw pillows can be used to boost your interior fashion. But, if you want your home to look like it is worth a million bucks get rid of any cluttered-looking extra fabric. So, remove excess pillows, throws, cushions, and drapes. Stick to clean lines no matter what your house style is. Fabrics trap moisture, dust and allergens. Layers of drapery obscure light and can make your windows look smaller and your ceilings lower. Too many pillows and throws do not make a sofa inviting.
3. Swap out old light fixtures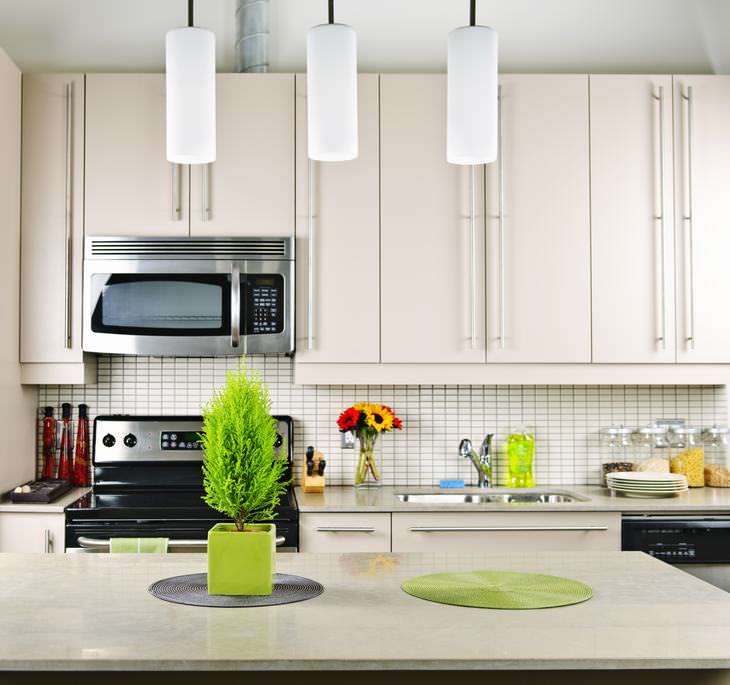 Speak to any real estate agent or designer and they will tell you that those cheap home supply store light fixtures aren't going to earn you much when trying to sell your house. Rather, upgrade your lighting and remove old fixtures like rounded flush mounts and cookie cutter chandeliers with lights that work either up or down.
4. Add some attic insulation
A house that has a lot of draft isn't exactly desirable to buyers. Thankfully, all it takes is a little insulation in your attic to improve your home's value. In fact, according to April Palomino, a realtor with Coldwell Banker Residential Real Estate in Winter Park, insulating the attic will reap a 108 to 116 percent return on investment. This is because insulation protects the home from the transfer of heat, reducing energy bills. Insulation also prevents moisture from entering parts of your home, maintaining your investment.
5. Replace your dated garage door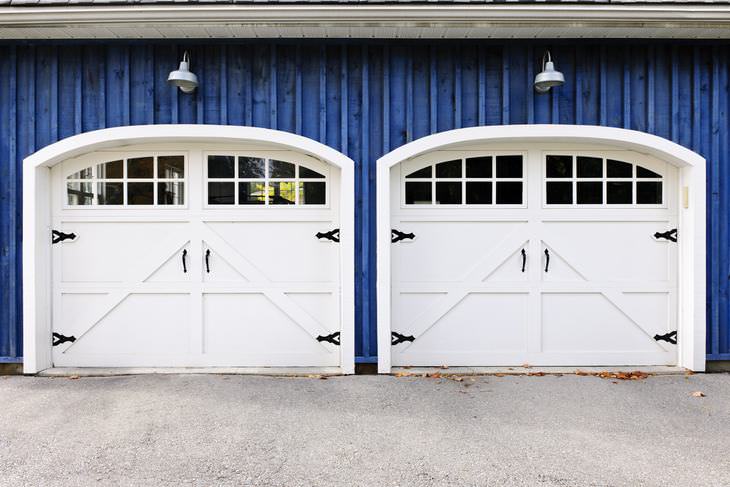 A dated garage door isn't a selling point for your home. Replacing it, thankfully, is not a huge pricey investment and can make your house more attractive in the long run. Installing a new garage door can see you up to 92% return on your investment. They can boost curb appeal, provide safety and security and can help on energy bills if it is insulated.
6. Add some steel entry doors
Steel entry doors are a great way to invest for an upgrade. In fact, you will see almost a 91% return. They boost curb appeal as they are sleek and clean and come in a variety of finishes and paneling. They also increase the security of your home and stand up to wear and tear and help decrease energy bills as they are insulated and not subject to warping or rotting.
7. Make your home eye-catching with some stone veneer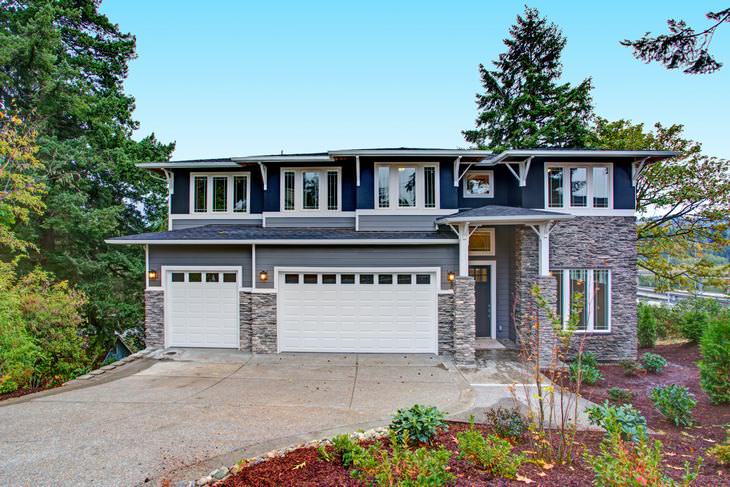 To make your home look like you spent thousands of dollars to have the exterior professionally upgraded, it takes a little stone veneer to increase that curb appeal. Manufactured stone veneer siding can bring you up to 92% return on investment. This boosts curb appeal and is easy to maintain and with insulation it can also help to reduce your electric bill.
8. Fix up those minor handyman projects around the house
While you may think little repairs around the house are a waste of time, but they could be wasting you a lot of money if you are not attending to them in a timely manner. Make it a point to make minor repairs around the home, noting leaky faucets, cracked plaster, broken windows, missing screens or dented door jambs are good places to start.
9. Attend to your landscaping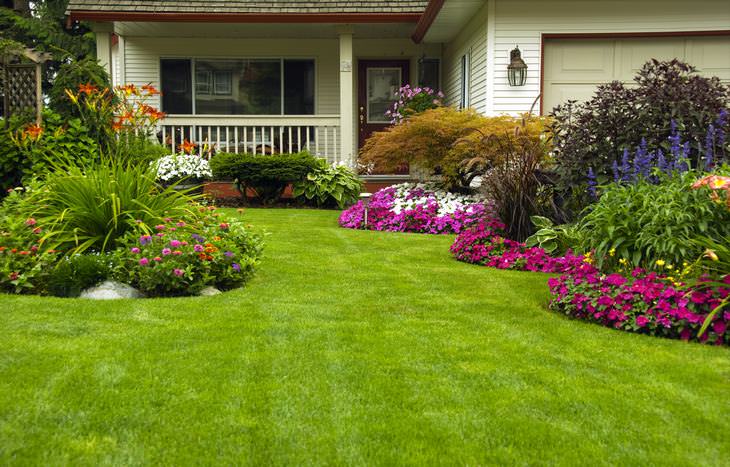 This is the most cost-effective way to increase your home value. Healthy trees, plants, and flowers along with a well-manicured lawn can improve the home's appearance. Be sure to remove dead vegetation, hide hoses and keep everything looking pristine to make a good first impression.
10. Remove your carpeting
Most modern home buyers are turned off by carpeting. Instead, opt for a shiny new wood floor which easily pays for itself several times over. It doesn't have to be expensive. There are also good alternatives to traditional wood floors.
11. Resurface your cabinets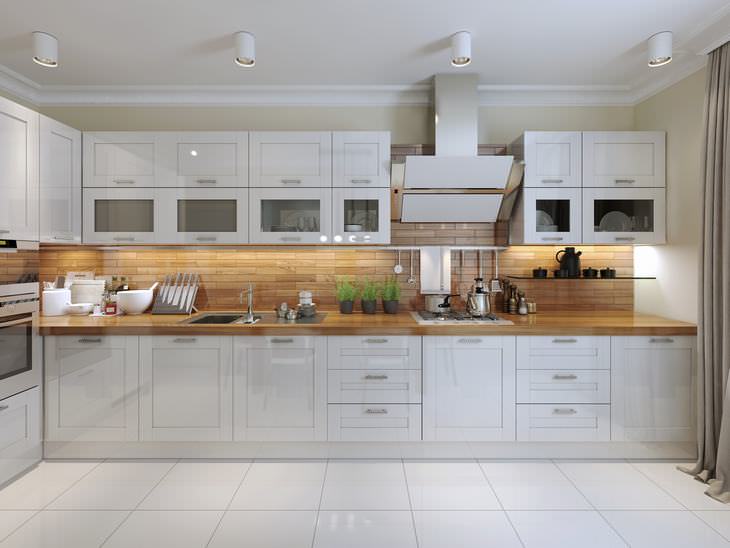 If you don't have money in your budget to remodel your entire kitchen, a great way to upgrade your space by resurfacing your cabinets. Even if it looks worn or beaten down, you do not need to replace the entire thing. Resurfacing adds considerable market value - without breaking the bank.
12. Finish your basement
The unfinished space in your basement could be the key to selling your home for a premium price. An unfinished basement can be a gold mine.
13. Upgrade with the right white paint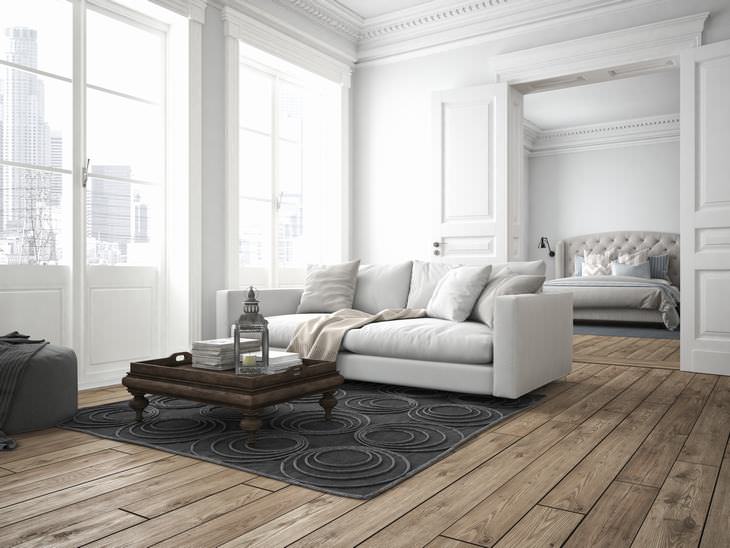 Not all white paints are created equal, but knowing which one is right for your space and adding it to your walls and trim, making your home more vulnerable in a heartbeat. Opt for a white paint that has the slightest tint of gray or silver, giving your walls a fresh and sophisticated. But opting for white paint gives your home an updated, fresh, simple and chic look and doesn't limit a buyer from imagining themselves in your space.
14. Replace your cabinet door handles and drawer pulls
If you don't have thousands to spend on a full makeover for your kitchen, this is a quick way to upgrade the space. Swapping out dated drawer pulls or knobs gives the impression of a refreshed space with minimal cost and effort to you.
15. Replace face plates and wall switches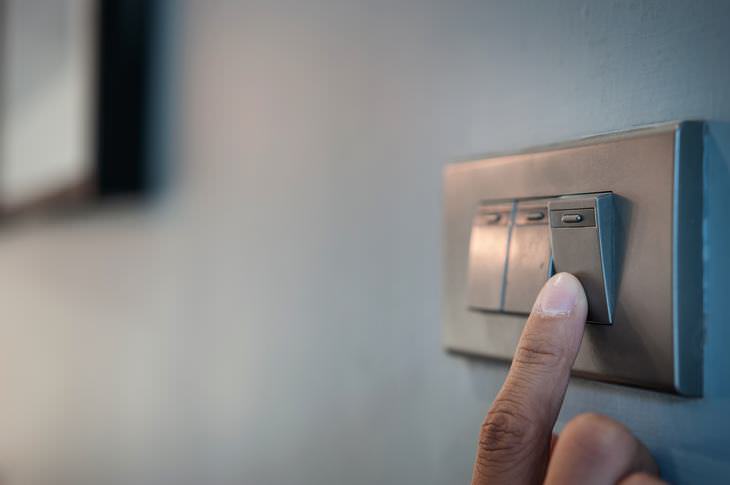 If your metallic light switch covers are looking dated it's time for them to go. It only costs a few dollars and takes mere seconds to replace your cheap plastic covers with more elegant wooden, ceramic or metal one.
16. Install a rack for pots and pans
If you want to increase your home's value, reduce clutter wherever possible, especially in spaces that are often used. In the kitchen, you can opt for an overhead pot and pan rack which can instantly make your space look more cohesive and earn you some extra money when you come to sell it.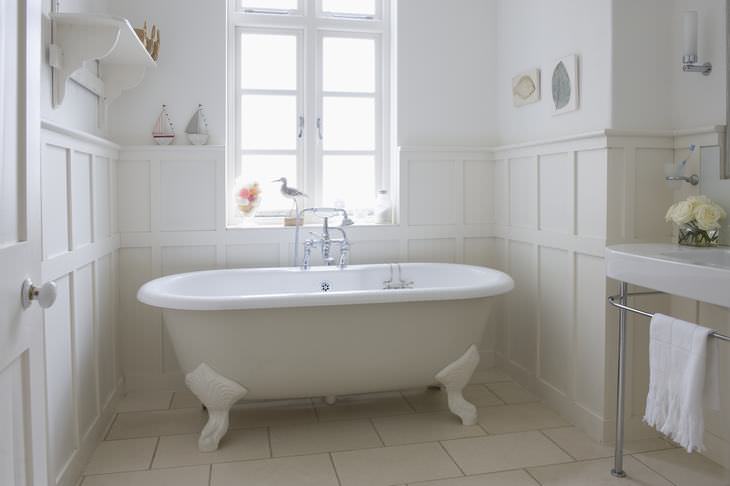 You need not replace your bathtub with a pricey model. If you've got scratches or discolorations in your bathtub, reglaze the tub. It's relatively inexpensive and will leave buyers looking at a bright, white place to relax.
18. Re-grout your shower tiles
Re-grouting your bathroom tiles can make your bathroom look shiny again. Black grime can put people off. Re-grouting is an easy and small project that can make tiled walls feel like new.
19. Paint your garage floor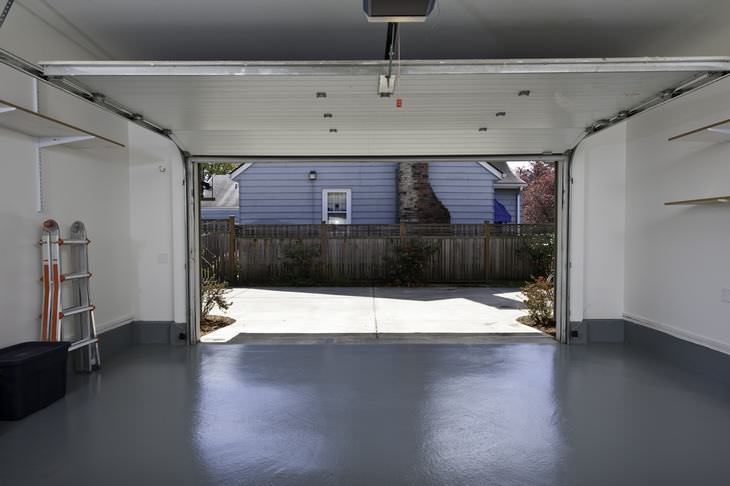 This is another easy way to spruce up your garage and all it takes is a little paint. Try an acrylic paint made for garage floors.
20. Opt for energy efficient appliances
An investment in new energy efficient appliances will not only make your kitchen look better but it will save you money on your electric bills.
21. Add some smart technology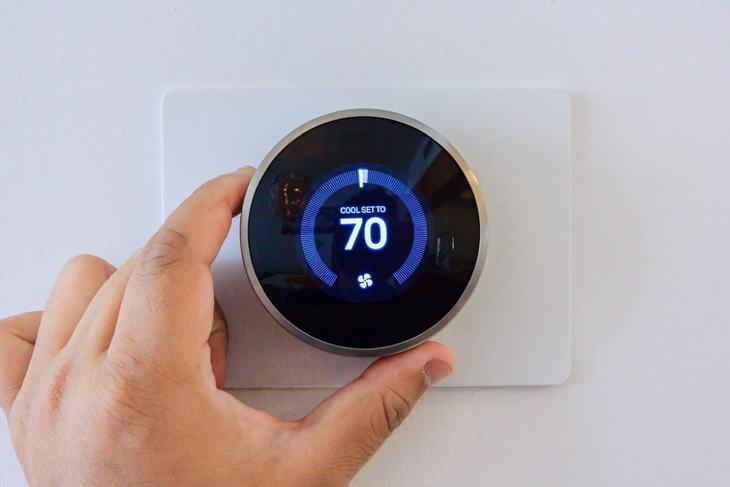 Investing in smart home technology is yet another great way of increasing your home's value on a budget. Smart thermostats, lighting, keypad door locks, fire detectors, and security cameras all make great additions and could be a great way to differentiate your home from the competition.
22. Recessed lighting!
Recessed lighting is a fantastic way of making every room in your home look brighter and more expensive. You should know that a single recessed light can cost between $150 and $250 by the time it's installed, so focus on entertaining and living spaces prior to moving to bedrooms.
23. Stage your laundry room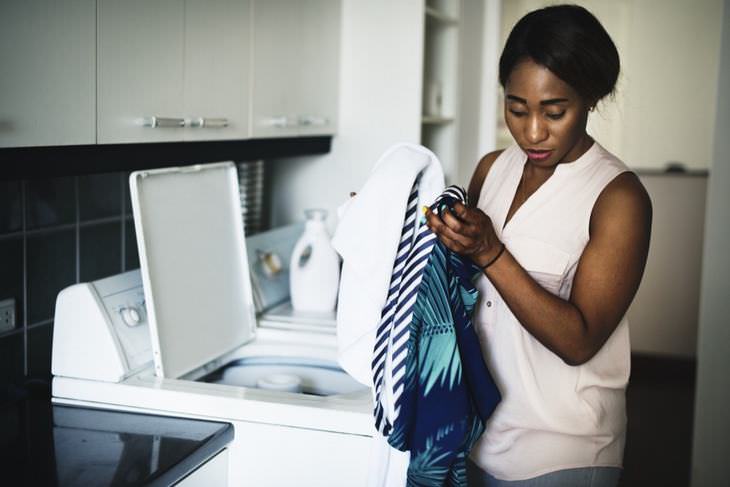 If you have a laundry room this could add some value to your home. You can also stage it as a wrapping center with wrapping paper, bows, tape and so on or a gardening center with some clay pots, a trowel, pruning shears and potting soil. This turns a wasted space into an extra luxurious pace with little money.
24. Create an outdoor seating area
Create a little outdoor seating area. This could be the finishing touch you need on your home's exterior appeal. Simply set up a deck or porch as an outdoor living area with comfy cushions on furniture, an outdoor rug, a grill and maybe a firepit. This will expand the square footage of your home in a buyer's mind.
25. Add some light in the kitchen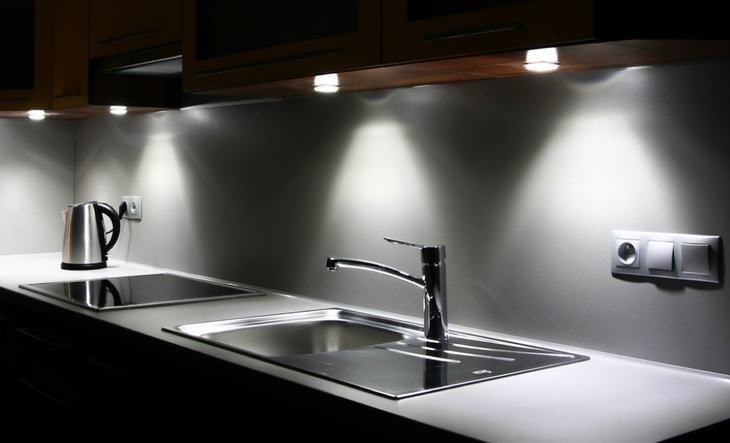 Adding under the counter lights will brighten up the space. All it takes is a few inexpensive stick-on LED lights to achieve the look you want.
26. Go bold with your bathroom color
Neutrals are great for the rest of the house. But a major contrast in the bathroom could make your home more valuable in the long run. The bathrooms also remain an area most buyers really want to see new and shiny. A cheap way would be to try repaint the rest of your bathroom a high contrasting color to make everything sparkle.
27. Install ductless mini-splits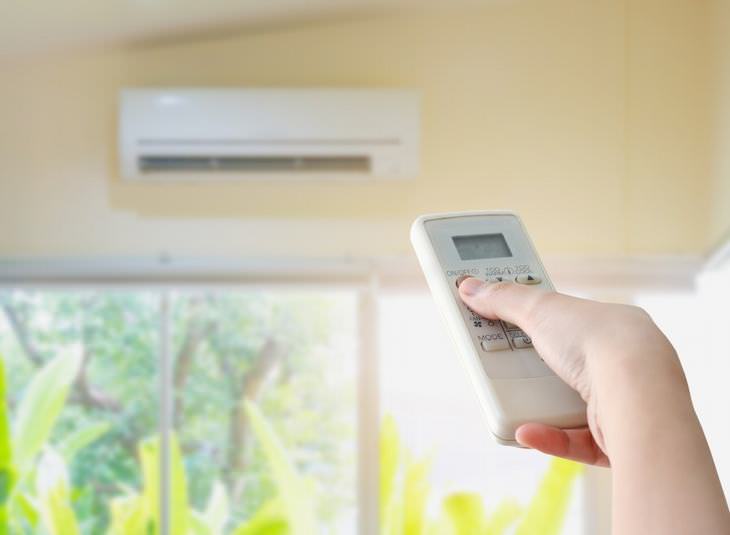 Nobody likes to come home to an overheated house on a hot summer's day. Even if you don't have existing ductwork you can easily make your home cooler by installing ductless mini-splits to keep the space at a pleasant temperature all year long.
28. Upgrade your closet storage space
A little storage goes a long way in making your home appear valuable. So add shelving or two rows of hangers to small closets to make it feel custom and add storage space.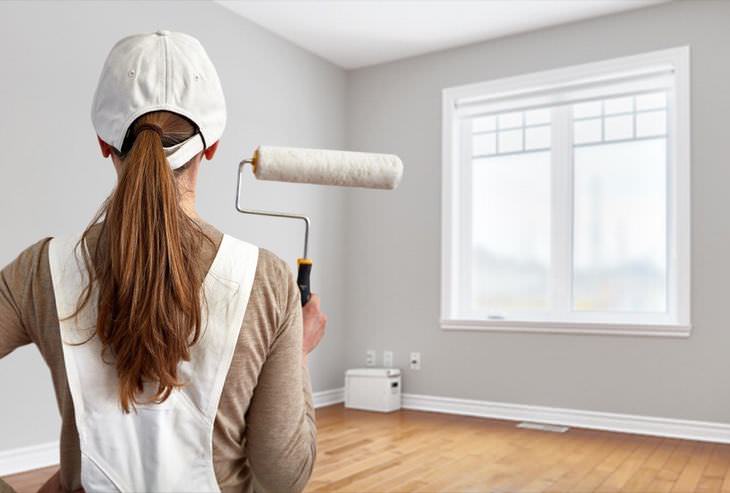 In addition to those fresh whites and bright colors in the bathroom, gray is a desirable shade that can be used to make your home a more valuable property.
30. Refresh your faucet
You don't need thousands to spend on new floors, lighting, counters, and cabinets. But, simply adding a new faucet in your kitchen can make all the difference in the value of your space. In fact, updating the sink with a modern looking faucet will add the wow factor to any kitchen.