Having a dog as a pet requires a certain amount of commitment and gives, without doubt, a lot of joy to one's life. But what about those who think that one dog just isn't enough? Are they experiencing a real-life version of 101 Dalmatians? Do they still get peace and quiet, privacy, and 'me' time? Sure, it looks really cute from the outside, but what's it really like to have a house full of dogs? The following 20 pictures will reveal all!
Can we come? Pleassssssee!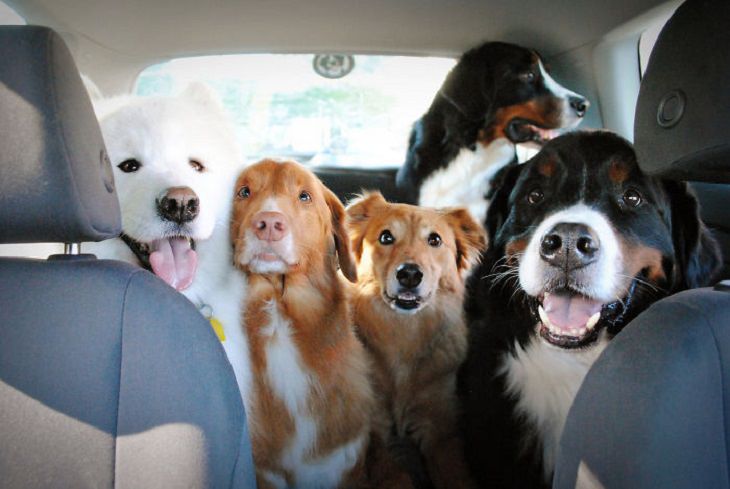 I'll find a space on the floor then...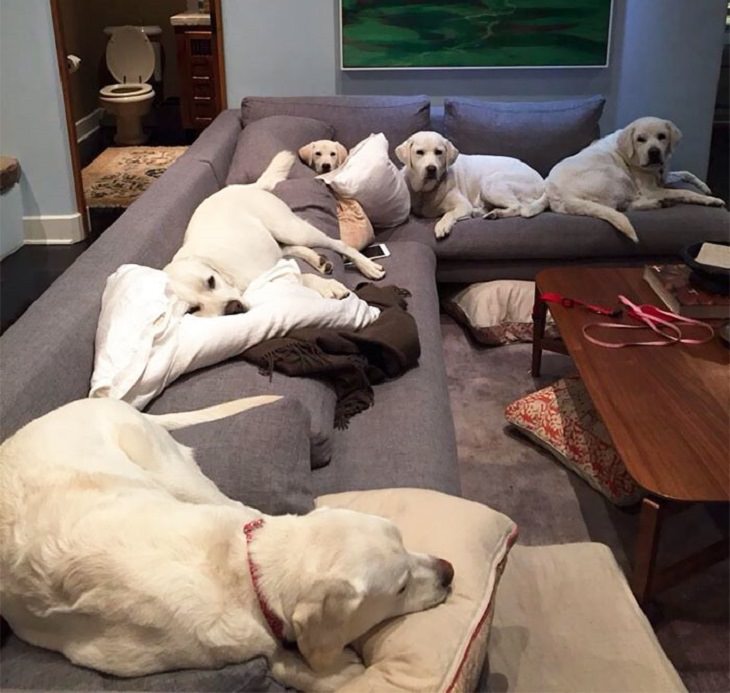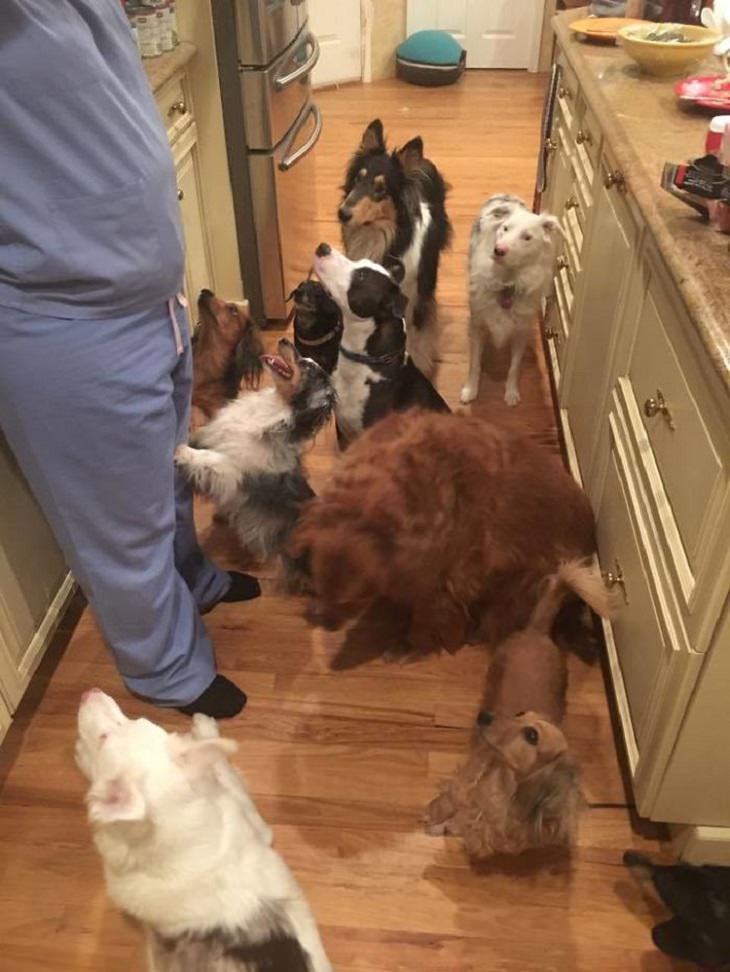 I'm sure there's room for one or two more on that chair...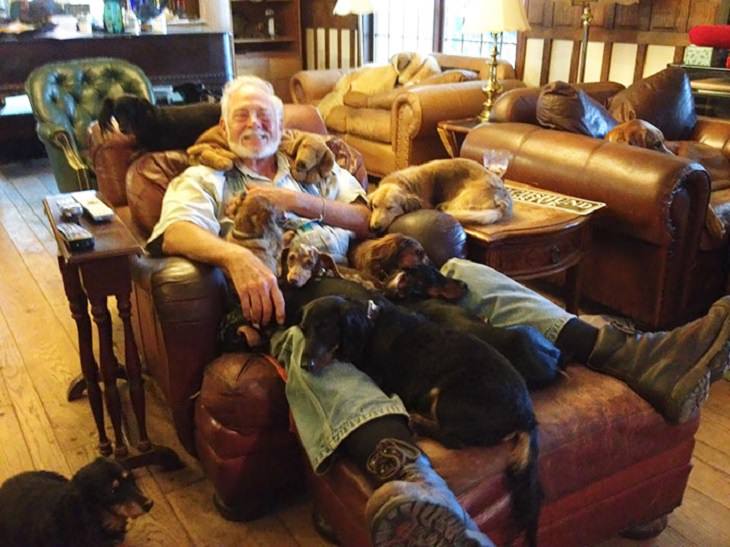 It wasn't us! It was the cat!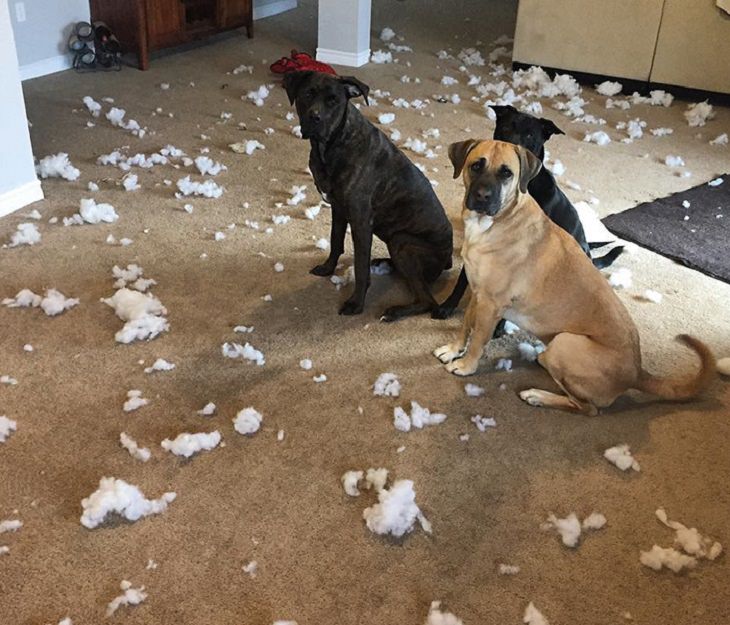 This is why we need so many towels!
These dogs have the patience of a Saint...
Go on, go on, chuck the ball already!
My wife had to spend the night on the couch...
What a fantastic family photo!
I seriously hope that no cat wanders by...
There were four in the bed and the little one said...
I guess i'm walking then...
They have definitely enjoyed their day out!
I'm gonna be soaked by the time bath time is over...
This little boy has nothing to worry about.
May also interest you:
What? We weren't doing anything. Honestly!
They're having an absolute ball!
Come on it's time to get up! We're starving!

Source: boredpanda