The stunning cityscape and architecture of St Petersburg is any photographer's dream. Yet Photographer Alexander Petrosyan prefers to capture a different layer of this magnificent city. His collection opens a window to the reality and peculiarity of what one wouldn't typically expect to see in the streets of Russia. "Perception depends on many different factors," he says. "But if the picture is taken with a certain energy, the viewer will feel it, regardless of geography and culture."
See more of his photos on his website, Instagram or Facebook.
1. A child's reaction when they're invited to a family dinner.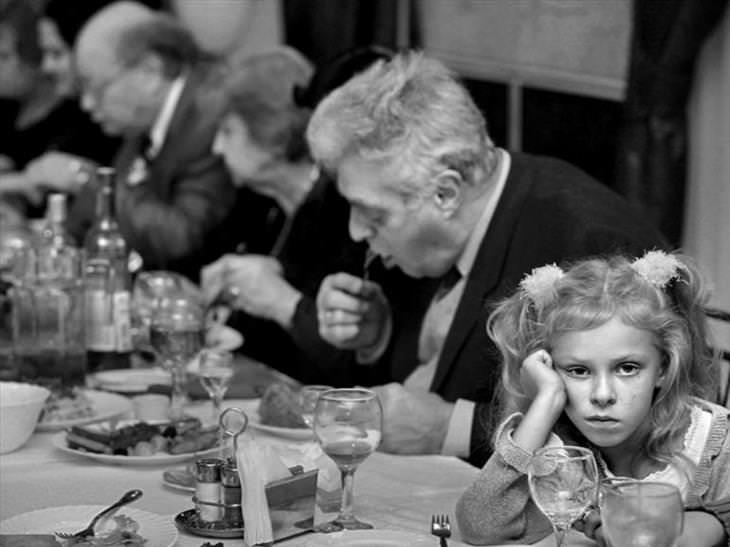 2. All set for Halloween... Russia's version of Batman!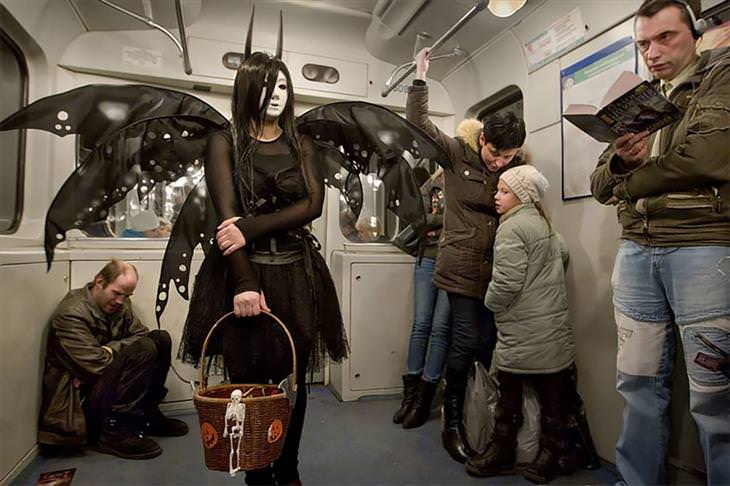 3. A lonesome cow walking the street... an ordinary occurrence in Russia?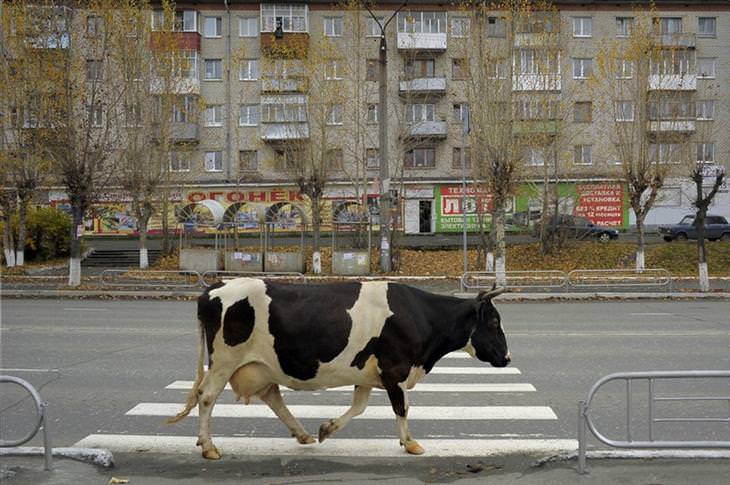 4. Thanks to this vigilant resident, the riot police have nothing to fear.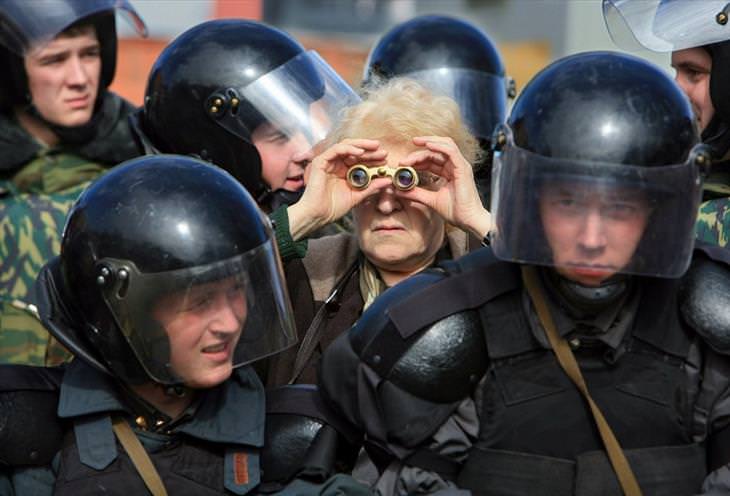 5. Waiting for those they love.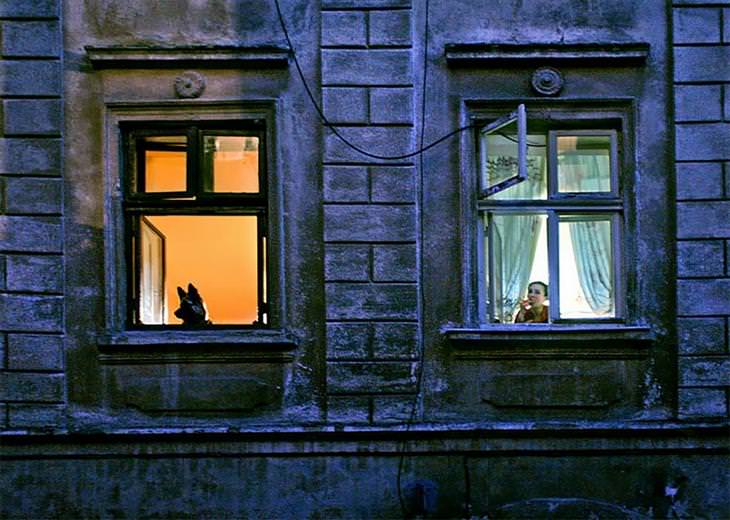 6. A man and his pet duck...
8. Sharing a drink at dusk.
9. Seems like Russia has a massive pigeon problem!
10. And they thought a car would have more horsepower? Neigh!
11. Looking to make a fashion statement? Opt for bright-colored shoes to match your outfit.
12. Your typical Russian cat lady!
13. We're all thinking it! What on earth is happening here?
14. This will be their most memorable wedding photo.
15. When you're too tired to do your job! Haven't we all been in his shoes?
16. Could this be Russia's next fashion trend?
17. Joy among the feathers.
18. Taking your wedding day to a whole new level.
19. Just taking an ordinary bath with a pet pig!
20. Where's she sneaking into?