What may seem like a pop-up book at first, is actually elaborate paper architecture. The artist, Ingrid Siliakus, creates this impressive, intricate work using thin paper. She first discovered paper architecture after seeing the work of Prof. Masahiro Chatani (the creator of this art form). Fascinated by his technique, she began studying the artist's work. Through continued practice, she was able to create the phenomenal art below:
Click on images to enlarge
Paper architecture is the art of creating an object out of a single piece of paper.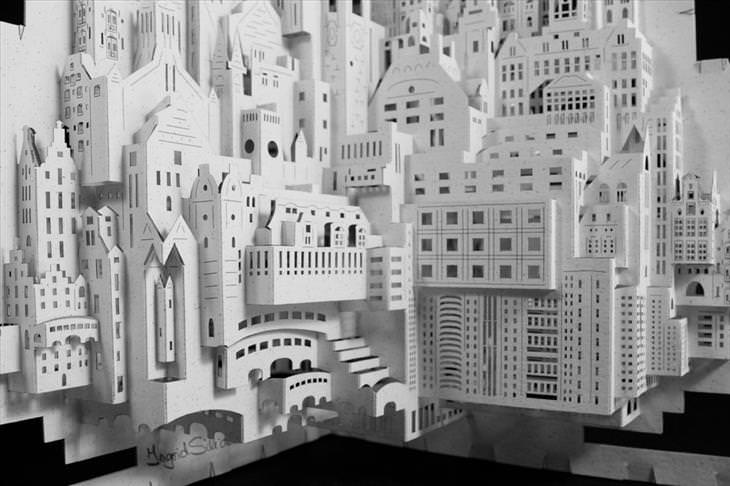 The paper weight she uses for her creations vary from 160g to 300g.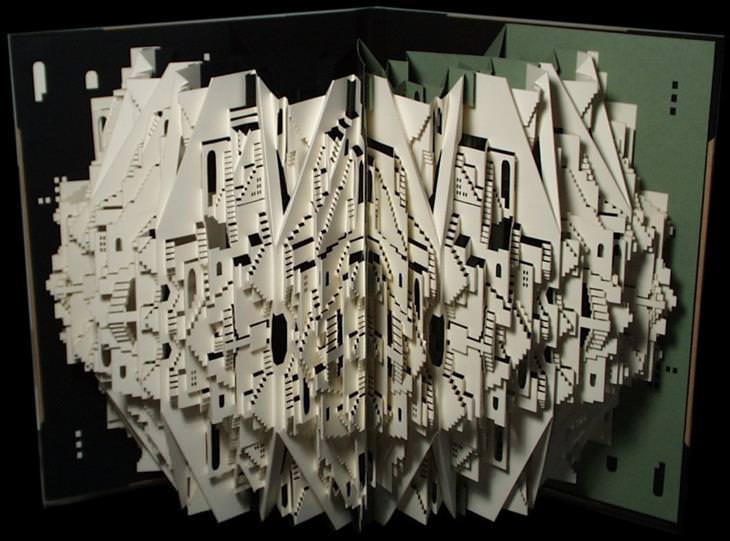 Before completing the final design she often builds 20 to 30 prototypes.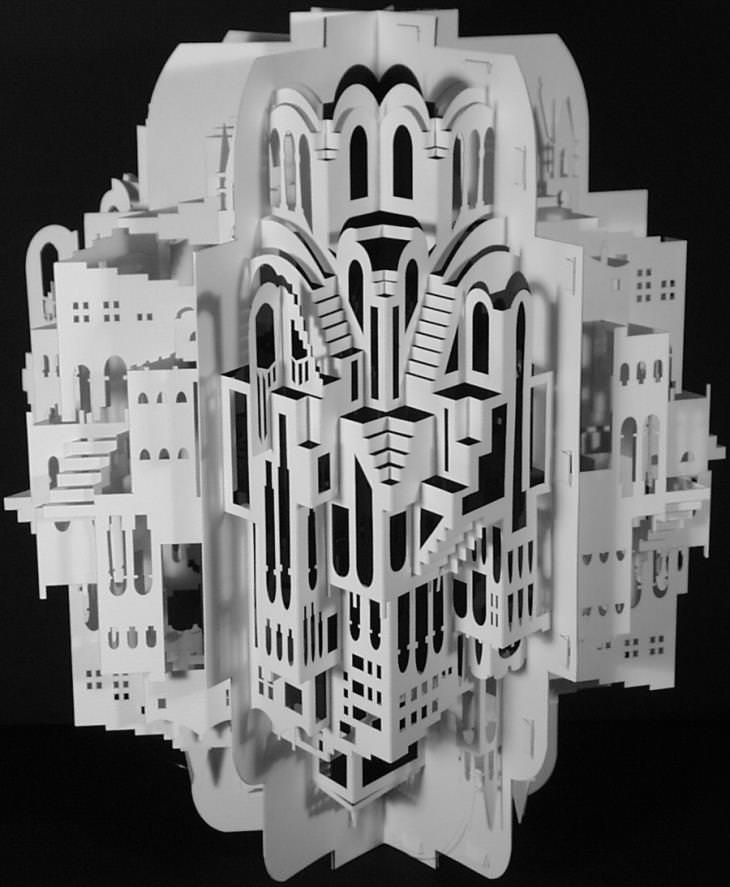 Paper is a difficult material to work with, and keeping her art in one piece is no easy feat. Nevertheless, she manages to do so with amazing success.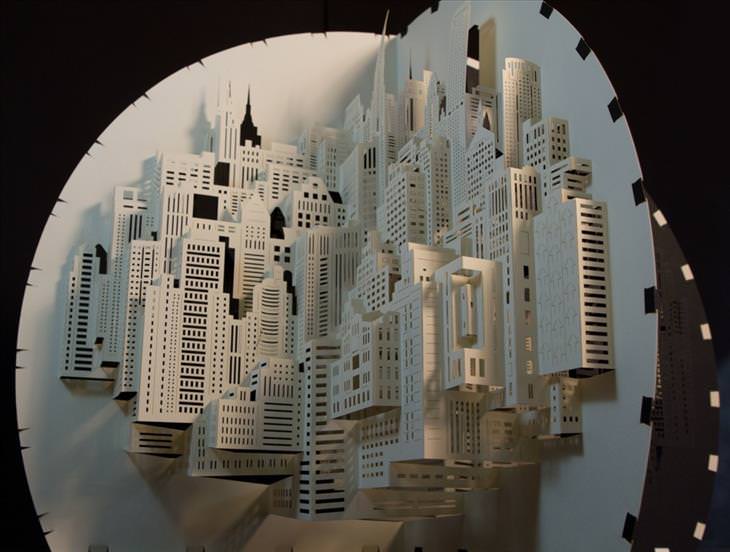 To create such detailed paper structures, she works in a meditative manner. One moment of loss of concentration can lead to failure of a piece.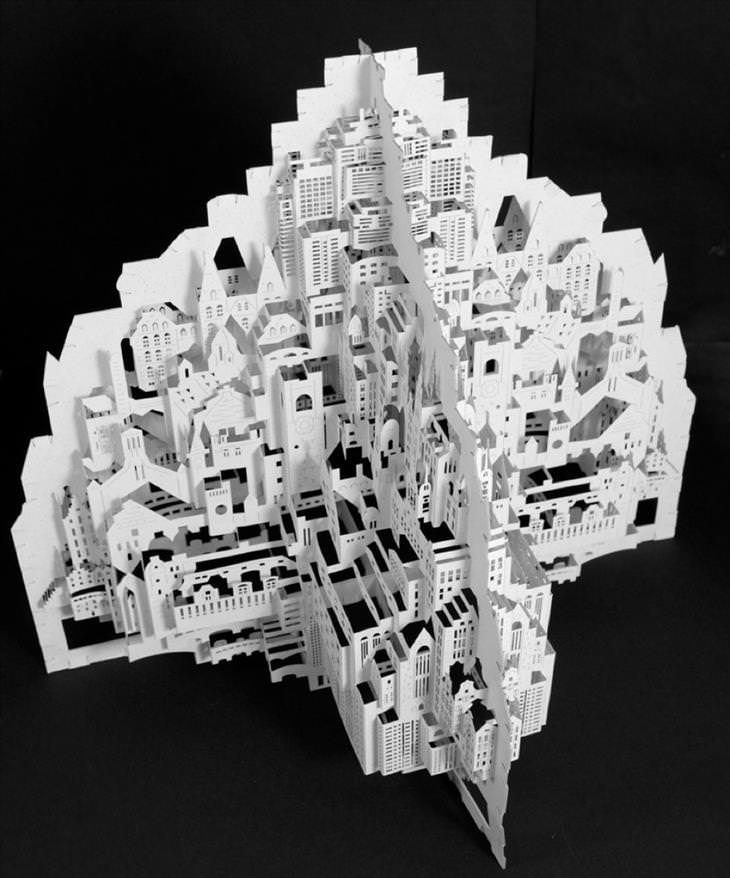 Working with paper forces Ingrid to stay humble in her work as this medium has a character of its own that asks for cooperation.
She states that working with this art form has given her personal means of expressing herself.
In the video below, Ingrid illustrates the Stockholm Arena: