Mainau is an island in Lake Constance (on the south shore of the Überlinger, near the city of Konstanz, Baden-Württemberg, Germany). It is maintained as a garden island and is a model of excellent environmental practices. Tourists come from all over Europe to see this gorgeous island dedicated to beauty, flowers and gardening. Is there a better place to spend a day in? We don't think so!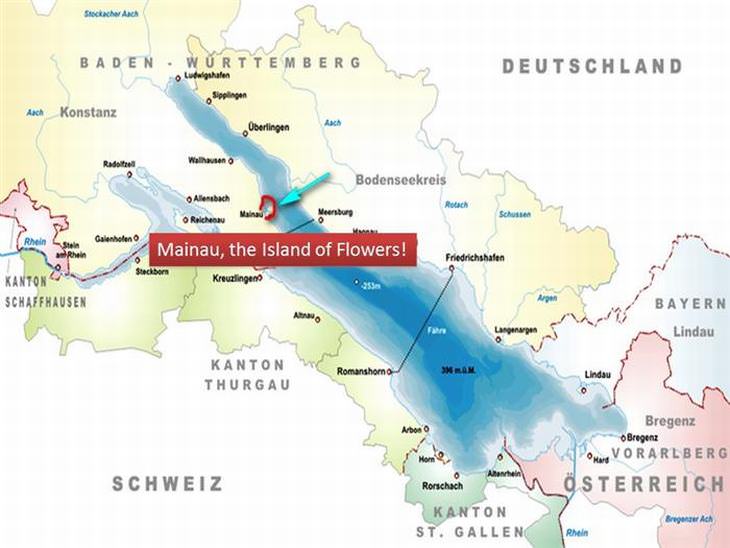 The island belongs to the the Lennart Bernadotte Foundation, an entity created by Prince Lennart, Count Bernadotte of Wisborg, formerly a Prince of Sweden and Duke of Småland. It is one of the main tourist attractions of Lake Constance. Beside flowers, there is a park landscape with views of the lake. There is also a greenhouse with a tropical climate and thousands of butterflies.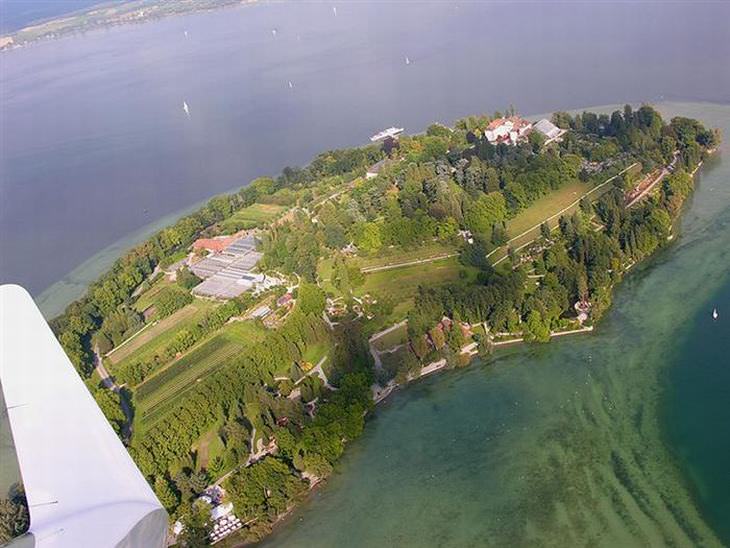 Mainau is a "flowering island" notable for its parks and gardens. Frederick I, Grand Duke of Baden, created the island's arboretum, which now contains 500 species of deciduous and coniferous trees, many exotic and valuable, including fine specimens of Sequoiadendron giganteum (1864) and Metasequoia glyptostroboides (1952). The island also contains about 200 rhododendron and azalea varieties.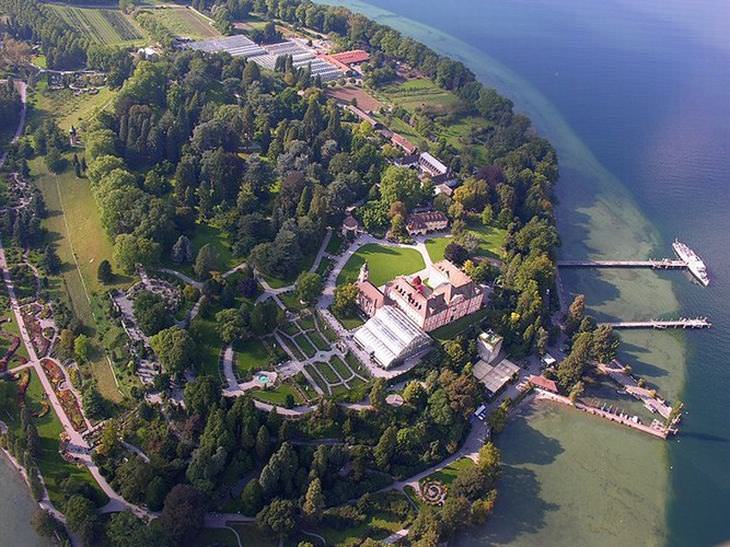 The Italian Rose Garden is laid out geometrically with pergolas, sculptures, and fountains, and includes some 500 rose varieties. The Mediterranean terraces contain exotic pot plants, including palm trees, agaves, cacti and Bougainvillea. The island as a whole contains about 30,000 rose bushes representing 1,200 varieties, and about 20,000 dahlias of 250 varieties.