The whole world knows how populous China is, but it's one thing looking at a statistic about a place and another when you can actually visualize what its urban spaces look like packed with millions of people. These astonishing images will show you what day to day life is like in a nation of well over a billion people:
China has been the world's most populous country for millennia. Its population now numbers almost 1.4 billion people.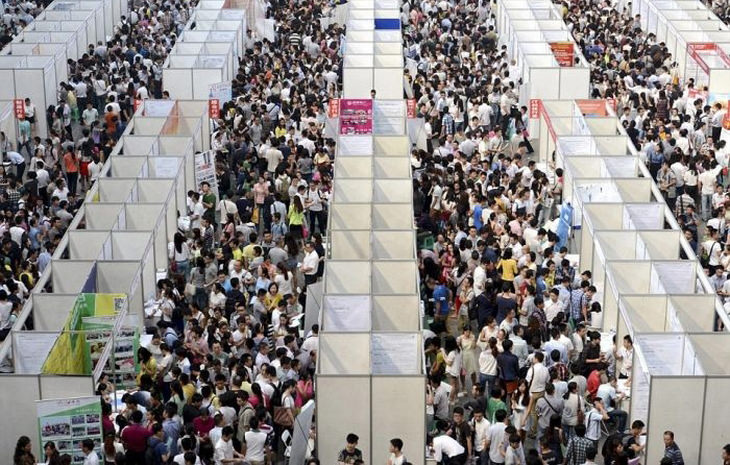 There are 430 million bicycle owners in China. They are part of the largest individual mobility movement in all of human history.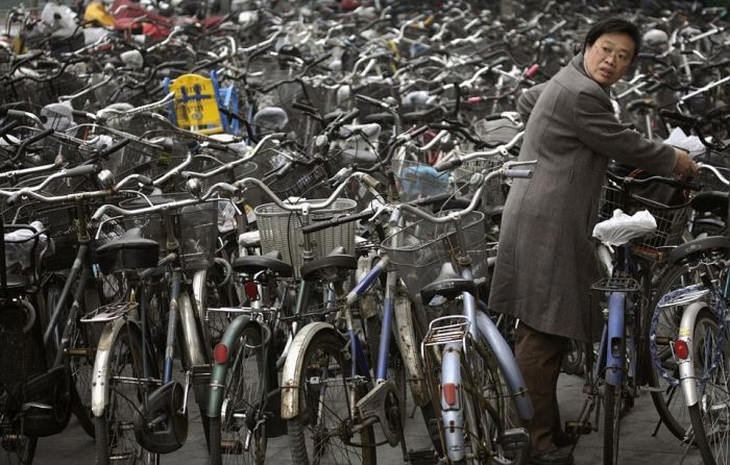 The country's three largest cities by urban population, namely Shanghai, Beijing, and Guangzhou, are all home to well over 20 million people.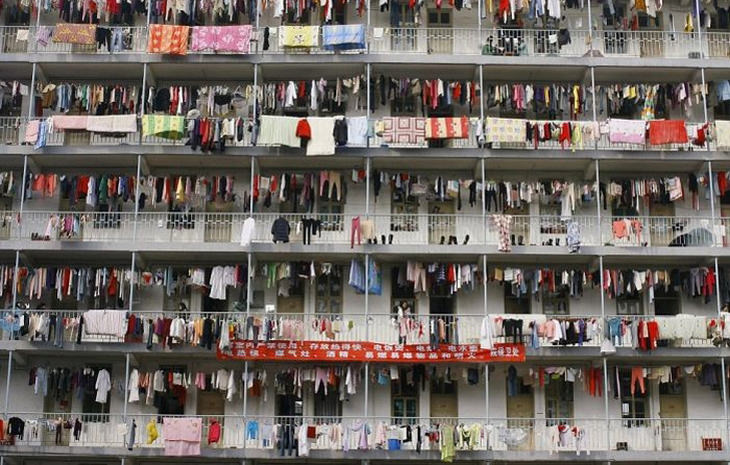 There were 1.4 million taxis in China by the end of 2015.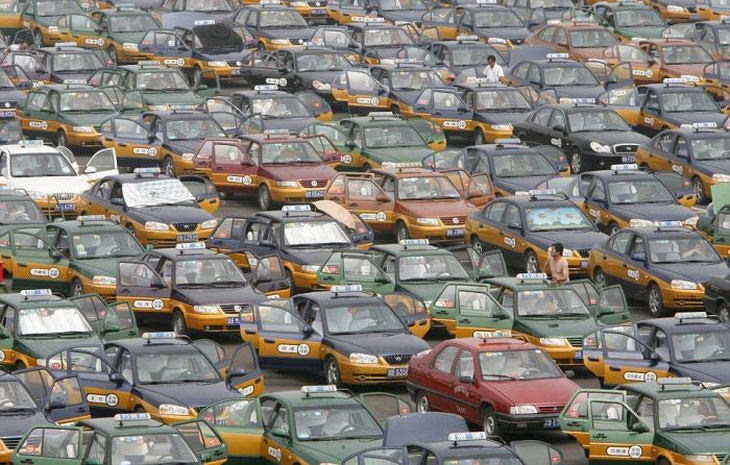 This swimming pool, in Sichuan province, was visited by over 1 million people during the summer of 2011.
Over 10% of the global air passengers carried in 2015 traveled to or from China.
This month-long lantern festival, held in Shanghai's Yuyuan garden, is attended by many thousands of people each year.
Beachgoers pack the shores of Dalian, a seaport in Liaoning province.
People take shelter on a rainy day at the 2010 Shanghai World Expo, which was attended by over 73 million people.
The annual water-splashing festival, held in Yunnan province, is an important ceremony for over 1 million ethnic Dai people that call China home.
Crowds line the banks of the Qiantang River to witness the world's largest tidal bore, which can reach up to 9 meters in height.
More than 24 million passenger cars were manufactured in China last year.
Shanghai's 3.4-mile Nanjing Road is the world's longest shopping district. It's visited by more than 1 million people every single day.
This job fair, which was held in Zhengzhou in 2014, was attended by more than 50,000 people.
Over 1,700 students sat this exam at a school in Yichuan, Shaanxi province, in 2015. It was held in the school's open-air playground due to a lack of indoor space.
Students escape the summer heat by sleeping on mats in a university gym in Wuhan, Hubei province.
Chinese New Year is celebrated by over 1 billion people around the globe each year.
This is what happened when a residential compound opened for sale in the city of Hangzhou.