We often think that age slows us down. And if, like me, you believe this to be true, then you've obviously never met Alla Illyinichna Levushkina. This inspiring woman still performs surgery at the Ryazan City Hospital near Moscow, despite being almost 90 years of age.
Alla, who still performs four surgeries each week, has been a surgeon for an impressive 67 years. And despite the fact that she's performed more than 10,000 operations, she has no intention of slowing down. When asked if she plans to retire, Alla replied "being a doctor isn't just a profession but a lifestyle. If I stopped working who would perform the surgeries?"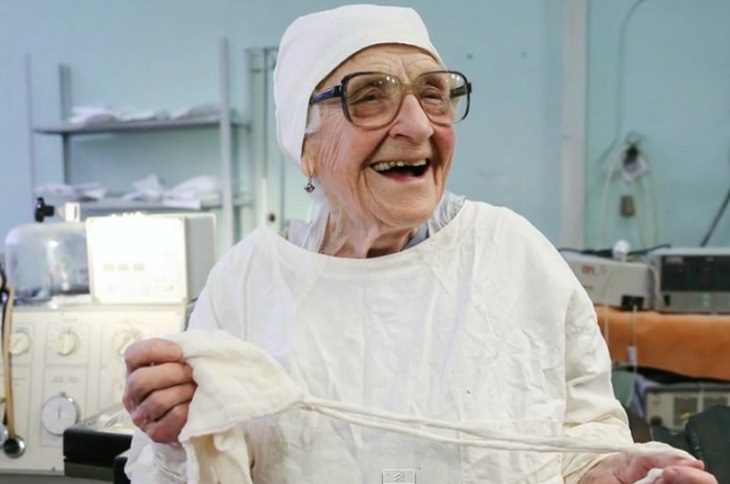 Source:
Nollygrio / rumble
Generally, Russians retire in their mid-fifties, but not Alla, who is thought to be the oldest surgeon in the world. But, what's her secret to longevity? "I just eat everything, laugh a lot and cry a lot," she said. She also added: "I work because it's interesting to me, and also because I like to win. I like to help people achieve remissions. There are people I saved many years ago when nobody else wanted to perform an operation on them. And I did that, and they are still alive and have grown up children."
This year marks her 67th year working as a surgeon. At the start of her career, she worked in the air medical services for 30 years, treating patients from the outskirts of Russia.
Despite her age, her hands are never shaky. Though she does have a special platform she stands on while she performs surgery (due to her 150cm height). She calls herself a 'racing horse' because she is immediately filled with energy when she enters the operation theater.