Childhood has almost always been an innocent time of exploration, adventure, and imagination. Though I sometimes wonder if today's kids are missing out on all the great fun we used to have when I was young. Because they have so many amazing toys, cellphones, and video games, perhaps they actually are less good at making their own fun.
Take a look at these rare photos of adorable youngsters enjoying themselves, and share them with your friends to remind the world how important the simple things in life are.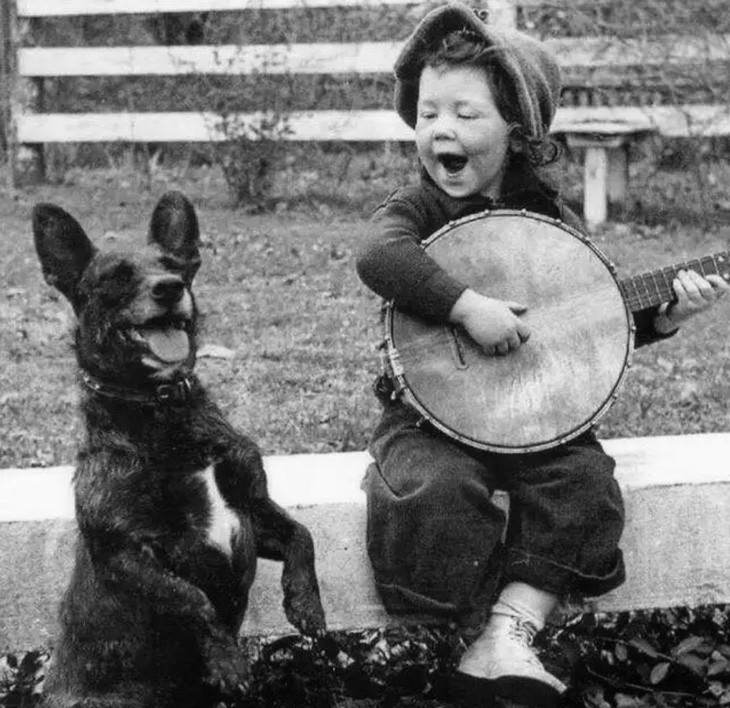 These kids are playing 'push the peanut', London, 1938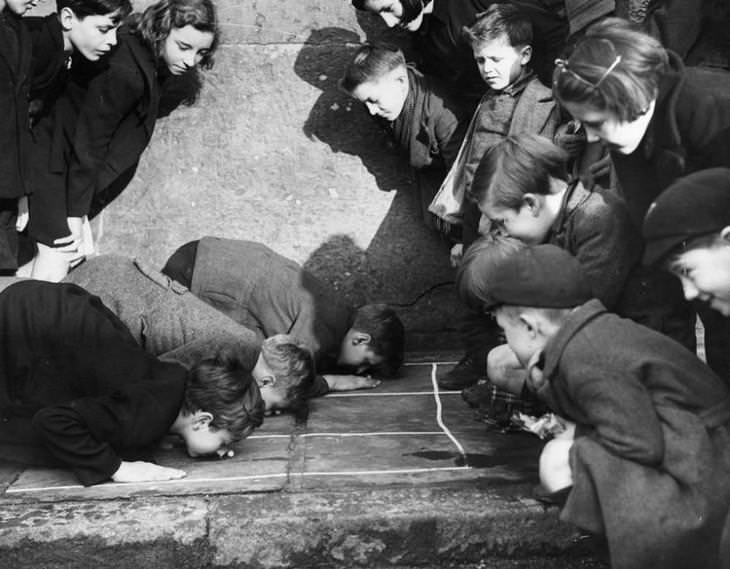 A budding Parisian ballerina, 1961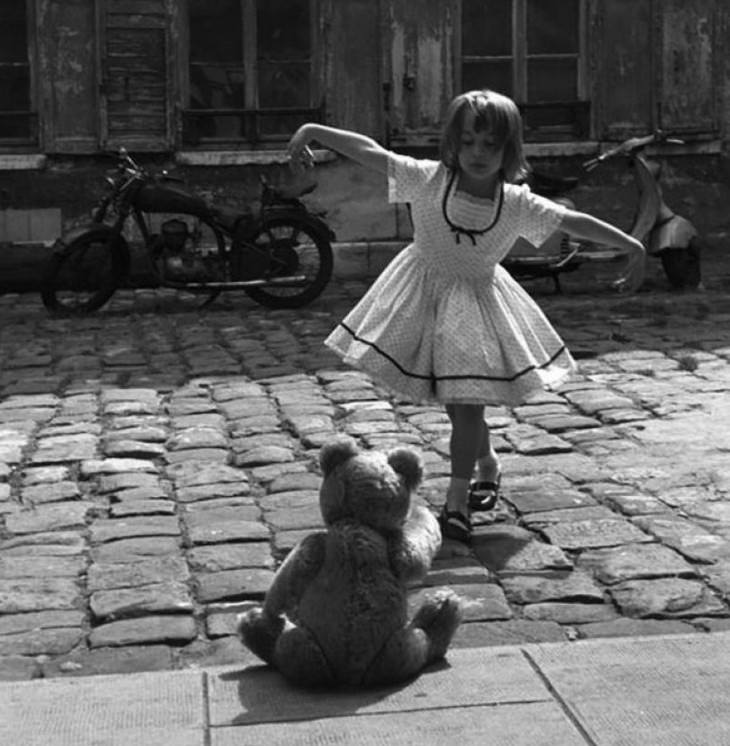 Feeding a giraffe, London Zoo, 1950s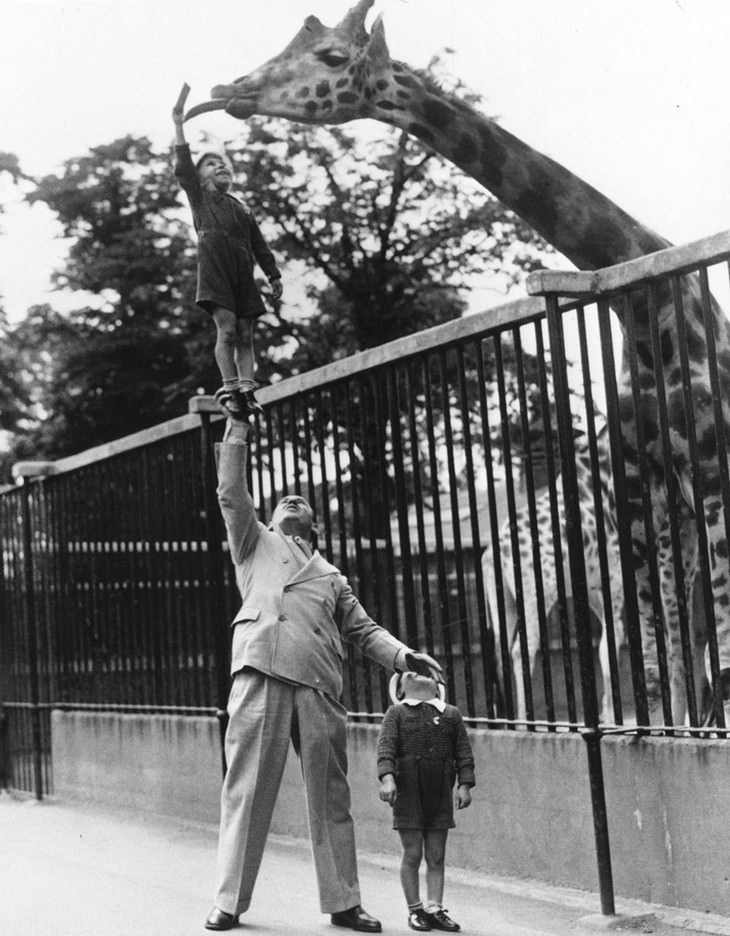 Dancing in the Street, New York, 1940s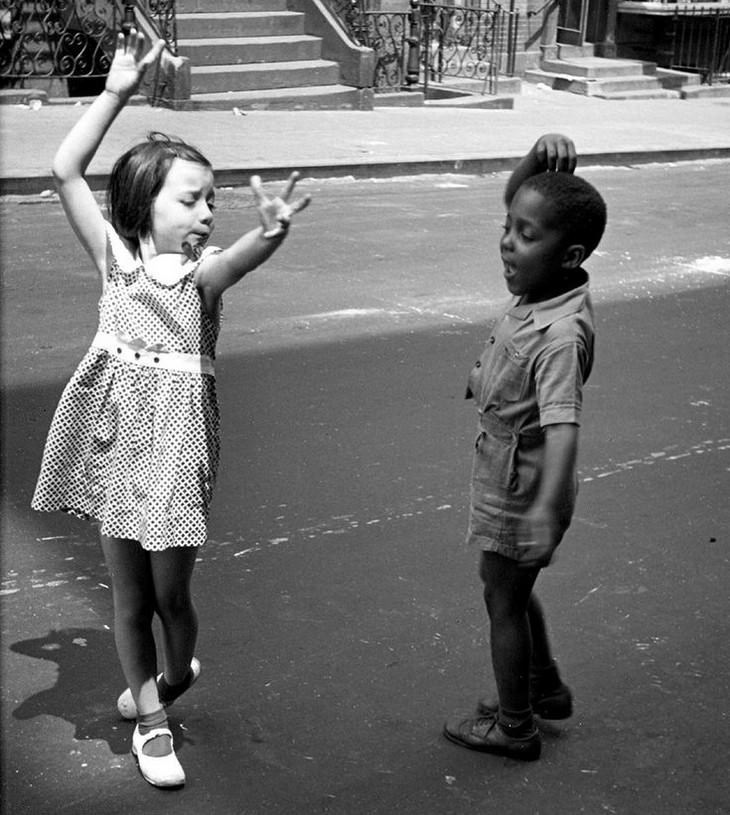 Riding the See-Saw, England
The street's a chalkboard, Manchester, 1966
Handstand practice, London, 1956
Space hopping along a London street, 1956
All it takes is a rope, Manchester, 1946
Hunting for coin-shaped treasure, New York, 1930
Checking the comic-book news, 1952
We've got water! New York, 1964
Cowboys and Indians, London, 1954
A snail's pace, California, 1954
Sailing our paper boats, Paris, 1950
Practicing first-aid during the Blitz, London, 1940.
Our neighborhood, New York, 1940s
Two tuba players, New York, 1940s
A young Marilyn? Paris, 1975
Who needs roller coasters?
That's real trust! London, 1954
St. Patrick's Day dance, Ireland, 1964
A police woman plays with kids, Harlem, 1978
A tale of a tub, Glasgow, 1960s
Swinging on a left behind German tank, Russia, 1944
The skateboard craze, New York, 1960s
The boys are playing marbles, Missouri, 1940s
A hot summer dip, New York, 1937
Time for a spot of fishing, London, 1953
My dad likes her, New York, 1950s
Hanging onto her coat tails
Making a call, Japan, 1958
A snow cave choir, China, 1956
The thrill of danger, Holland, 1945