So, you've just cooked your favorite lunch time meal and can hardly even wait to take that first satisfying bite, when all of a sudden a paw reaches out and nabs a tasty morsel right off your plate! If this startling scene sounds familiar to you, you clearly are the owner of a cheeky and ever-so-hungry pussy cat, who doesn't accept that your food is yours! As it turns out, this phenomenon is more common that you might think. Check out these dinner time cat burglars!
She smells something fishy...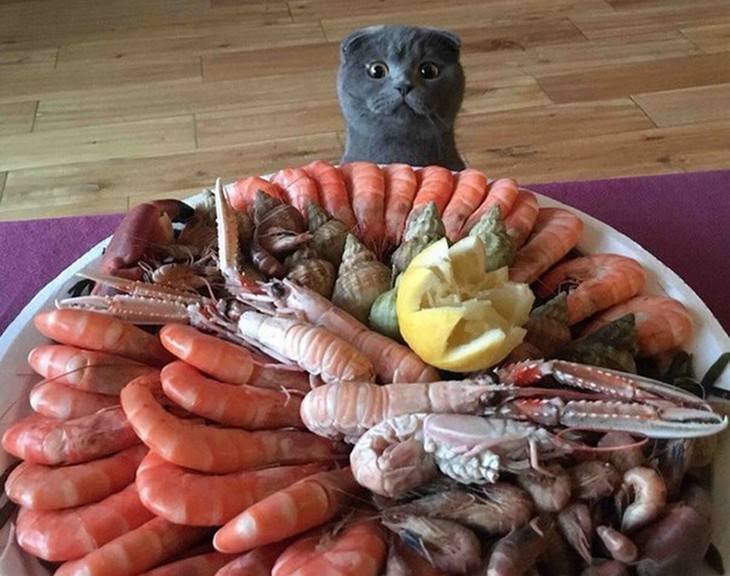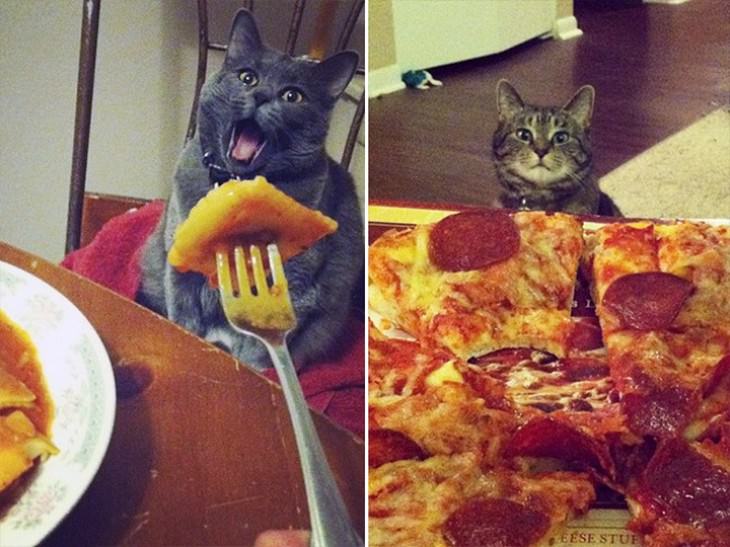 It's spaghetti, Tiddles. Not a ball of yarn!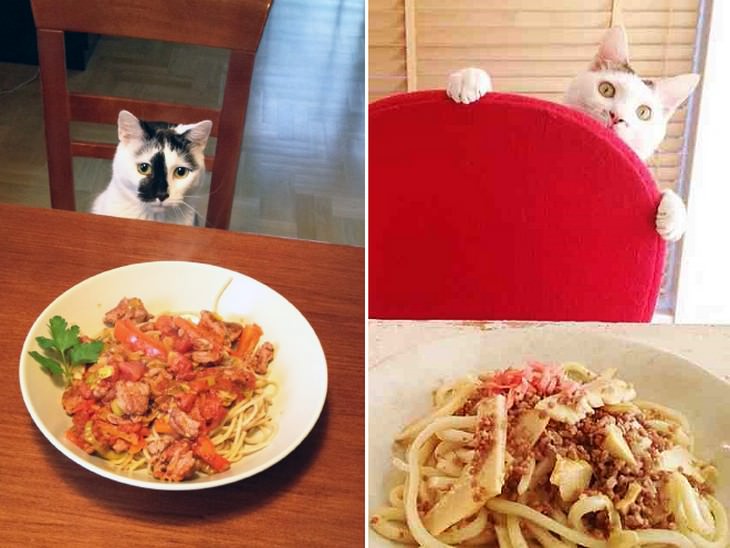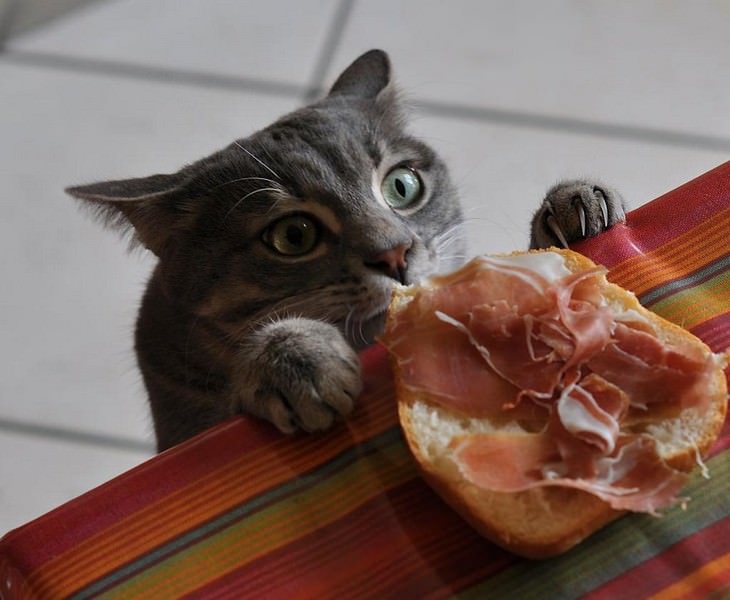 I'm not waiting till this ends up in the trash!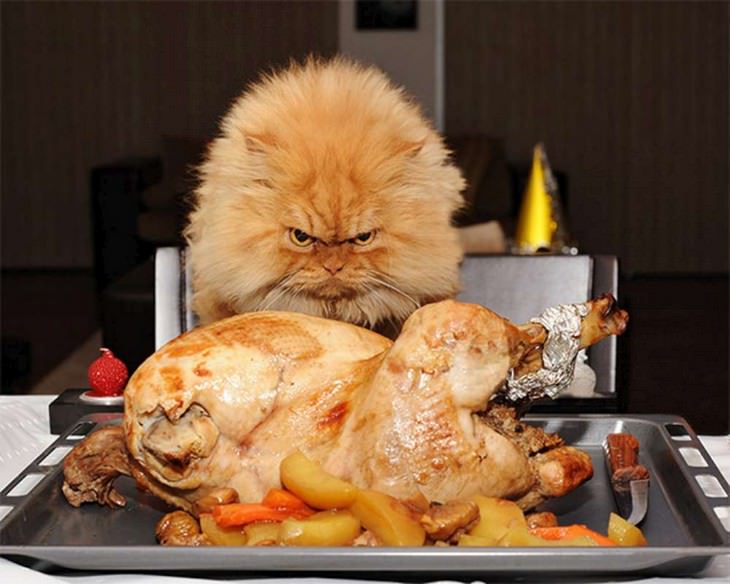 The sensuous delights of fine eating
I swear I will never let you go.
Quick, while he's in the bathroom.
I knew I shouldn't have cut them up.
There is nothing we won't eat.
Better stay focused, before it flies away.
If you want to keep me away, build a taller table.
This really takes the biscuit!