The biggest trucks in the world form part of the "Ultra Class". They aren't on-road vehicles, because they're simply too big to be used on them. Instead, they're strictly used for mining and heavy dirt hauling work. These titans can use up to a gallon (3.8 liters) of fuel every 30 seconds, and between 50 and 75 Ultra Class trucks with a payload capacity of 300 tons or larger are sold around the world each year. Here are the top 5 biggest trucks in the world:
5. Komatsu 960E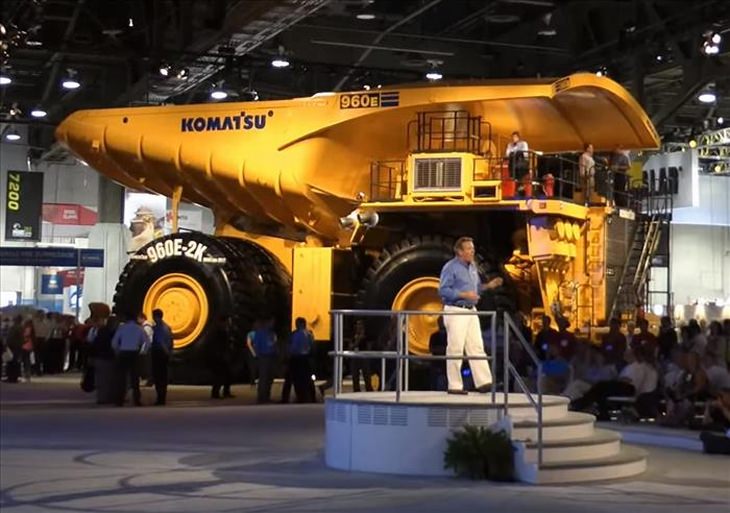 Operating Weight: 1,375,000 lbs
Payload Capacity: 400 tons
The original 930E truck by Komatsu, which preceded this larger model, is the best-selling haul truck in the world, with nearly 1,000 of them being sold to date. The 960E is powered by a diesel-electric powertrain, which produces a combined 3,500 horsepower. It is assembled in the US state of Illinois by Komatsu America Corp. on behalf of Komatsu Limited, which is a Japanese multinational corporation that makes equipment for various heavy industry applications.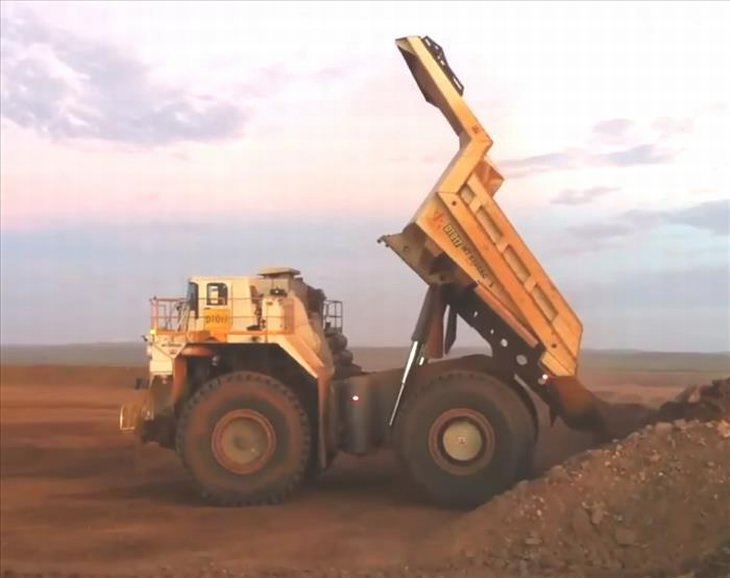 Operating Weight: 1,330,000 lbs
Payload Capacity: 399 tons
This truck, formerly known as the Terex Unit Rig Mt 6300 AC, has been in production since September 2008. Its diesel-electric powertrain produces 3,750 horsepower, which means that this giant can travel at speeds of up to 40mph. When filled to the brim, it has 1,300 gallons of fuel on board. The truck is primarily used in North American mining operations, however there are also some in use outside North America.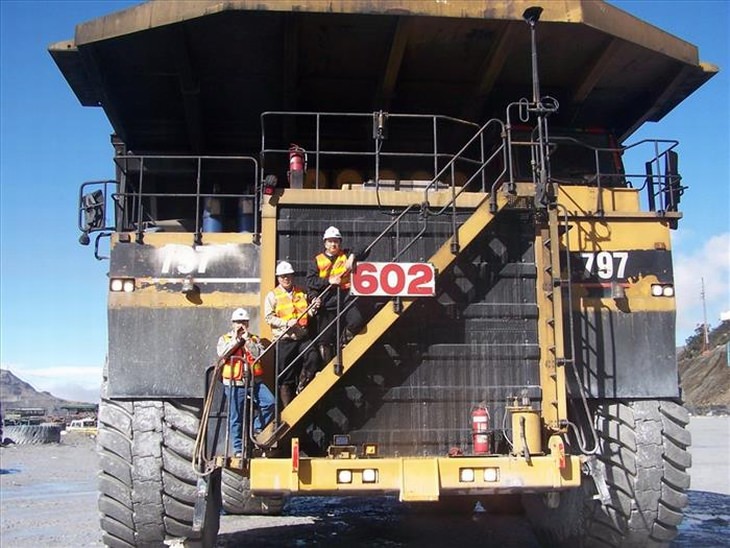 Operating Weight: 1,375,000 lbs
Payload Capacity: 400 tons
The Caterpillar name is synonymous with heavy equipment, and this is the biggest truck in the corporation's line-up. It costs between $5-6 million, and a single replacement tire is more than $35,000. In contrast to the preceding trucks on this list, the 797B is powered exclusively by a diesel engine, which produces 3,370 horsepower. Caterpillar is the only Ultra Class truck manufacturer to offer models with mechanical drive powertrains (i.e. diesel only rather than diesel-electric).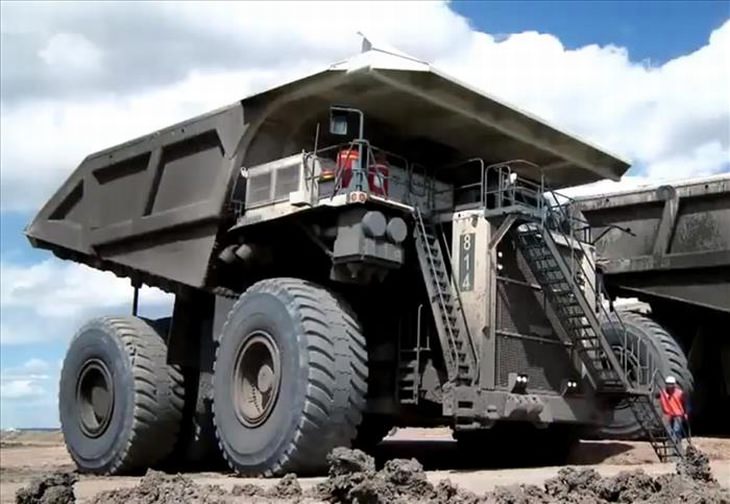 Operating Weight: 1,316,000 lbs
Payload Capacity: 400 tons
Featuring two electric motors plus a diesel engine, this 3,650 horsepower truck was the world's largest for 10 years. It is a product of the German Liebherr Group, which also happens to produce the world's biggest mobile crane. Assembled in North America, it is primarily used to haul huge loads of coal, copper, iron and gold in mines in the USA, Chile, Indonesia, South Africa and Australia.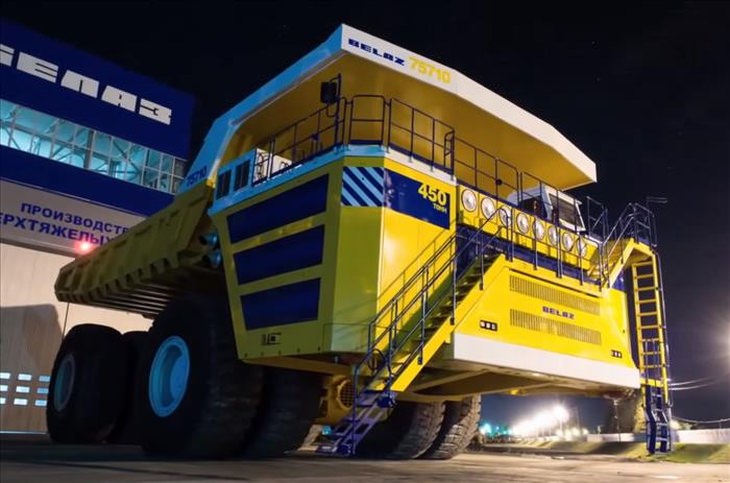 Operating Weight: 1,784,000 lbs
Payload Capacity: 450 tons
Claiming its rightful place as the world's largest truck in 2013, this truck is manufactured in the former Soviet Socialist Republic of Belarus. It has some unusual design features, such as four-wheel drive and four-wheel steering. Power comes from a pair of diesel engines plus an electric motor, which give a combined output of 4,600 horsepower. Since its introduction, some have voiced concerns about the 75710's operating efficiency due to it having dual tires and very heavy empty weight.
Content Source: Top 5 of Anything