Shannon Fannin, an American from Austin Texas is new to the art scene. She specializes, as you're about to see, in fine vehicle painting. You may need to take a closer look as some of these paintings look more like photographs to me.
To view more of Shannon's work, check out her website, Instagram and Facebook.
Click on images to enlarge
While Shannon may have fallen in love with art as a child, it would be many years later before she followed her dreams to become an artist.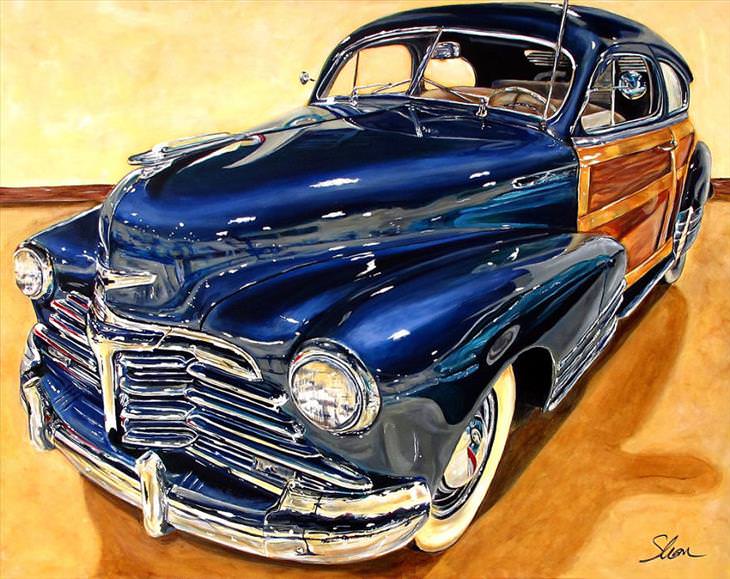 She earned a college scholarship to become a special needs art teacher but was unable to attend due to family needs and had to work full-time instead.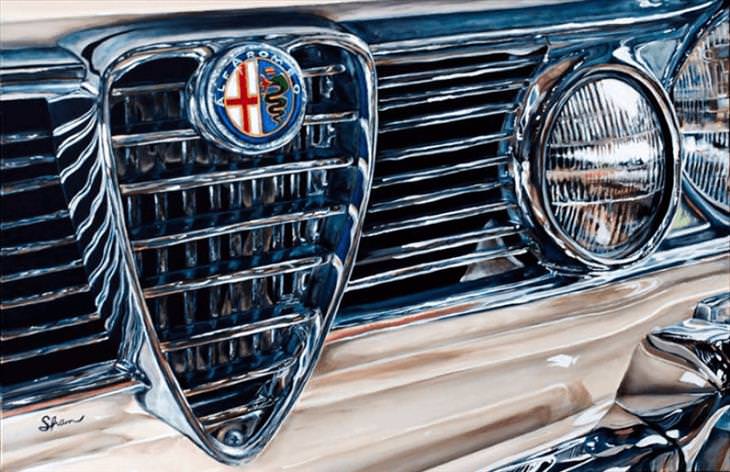 Throughout the years she built a successful home business, raised, homeschooled and sent her son off to college, but in these years (during her early 40s) she still felt as though something was missing.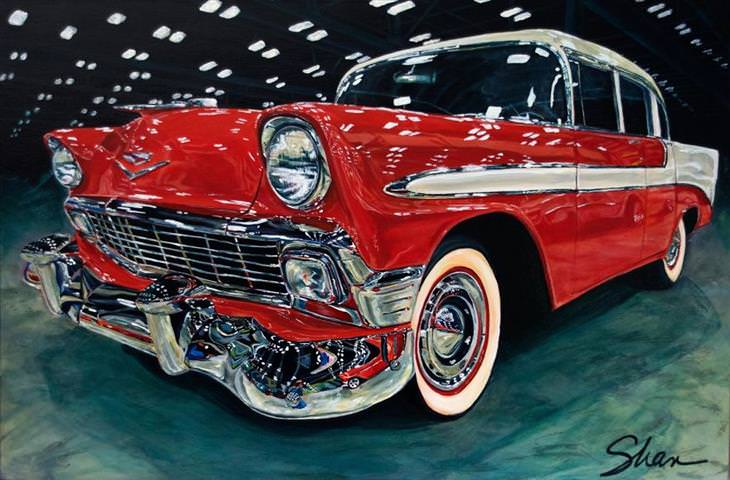 25 years had passed since she had picked up art, and it was only when her husband suggested she get back into it again, did she give any thought to becoming an artist.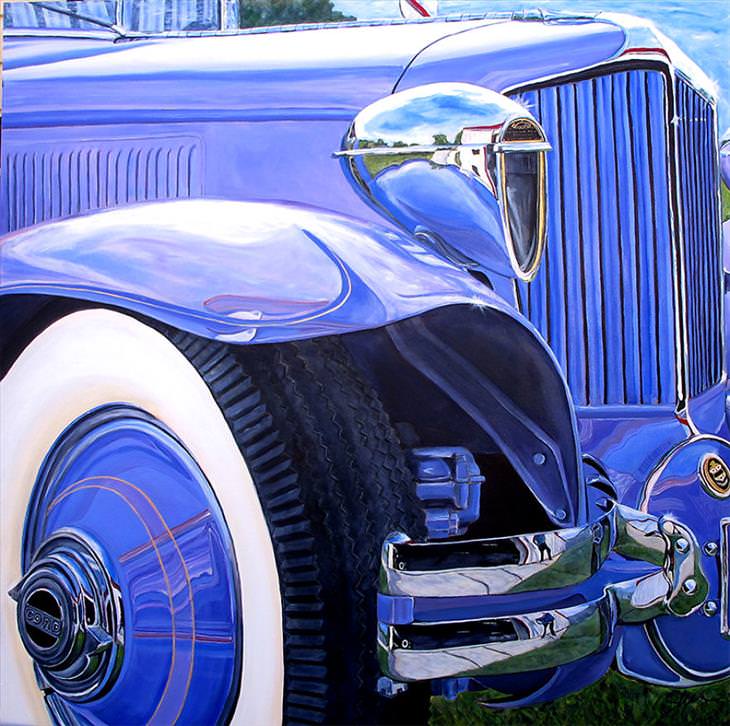 As it had been years since she had painted, Shannon took a handful of classes through community college, delving into drawing, watercolor, painting and design, and later, life drawing and abstract figures.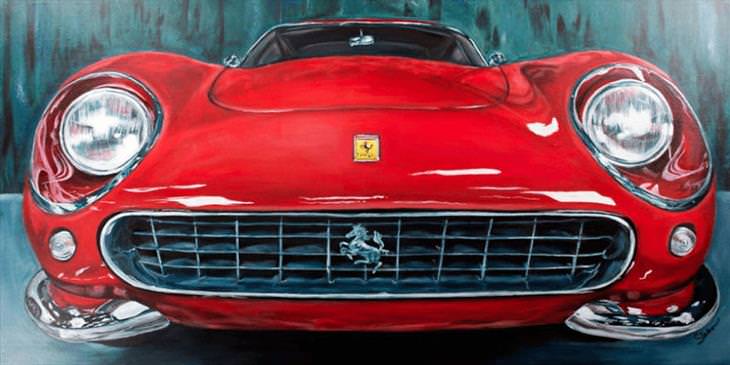 But it was only when she and her husband purchased and restored a 1961 Ford Thunderbird, that she became fascinated by the expensive car culture, stories, people and history of the vehicles.
The first car she painted was an orange GMC truck grill in October 2014 and it was then that she decided she wanted to specialize in fine vehicle art.
She describes her vehicle paintings as 90% realism with 10% expressionism.
Each of the paintings captures the form of the vehicle. She also plays with distorting the reflections in the body.