Baking sheet, roasting pan, casserole dish, or loaf pan

Aluminum foil

Measuring cups and spoons

Fork

Skillet

Mixing bowl
Instructions:
1. Heat the oven to 350°F: Set the oven to pre-heat and place a rack in the bottom third line of the oven. Line a baking sheet or some other type of baking dish with aluminum foil.
2. Soak the bread pieces in the milk: Add the bread pieces and the milk into a small bowl. Let it stand until the bread has broken down into a porridge-like substance, occasionally stirring and mushing the bread against the side of the bowl.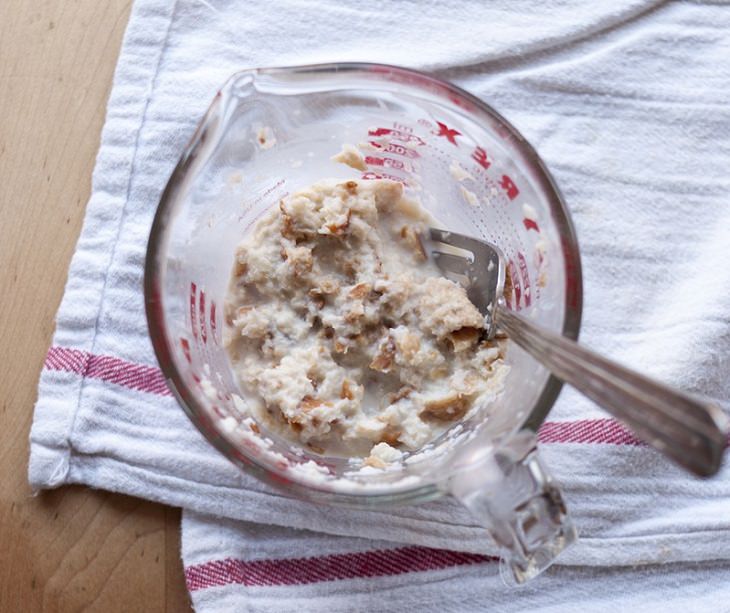 3. Cook the veggies: Warm a couple of teaspoons of olive oil in a skillet over medium heat. Add the diced carrots, celery, and onions and cook until the onions are translucent and the carrots have turned soft, 6 to 8 minutes this should take. If they start to turn brown, turn down the heat. Add the garlic and stir until fragrant, about 30 seconds should do. Lastly, add the thyme and tomato paste and stir until coated. Remove from the heat and let it cool down a bit.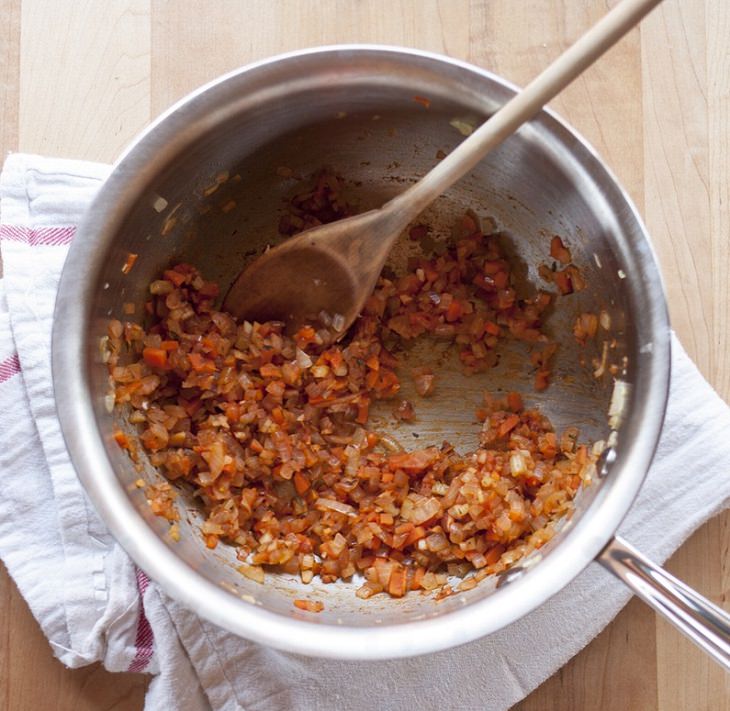 4. Make the meatloaf mix: In a large bowl, add the ground meat, beaten eggs, Worcestershire sauce, salt and pepper, soaked bread, and milk, and the cooked vegetables. With your hands, mix the ingredients together until they combine.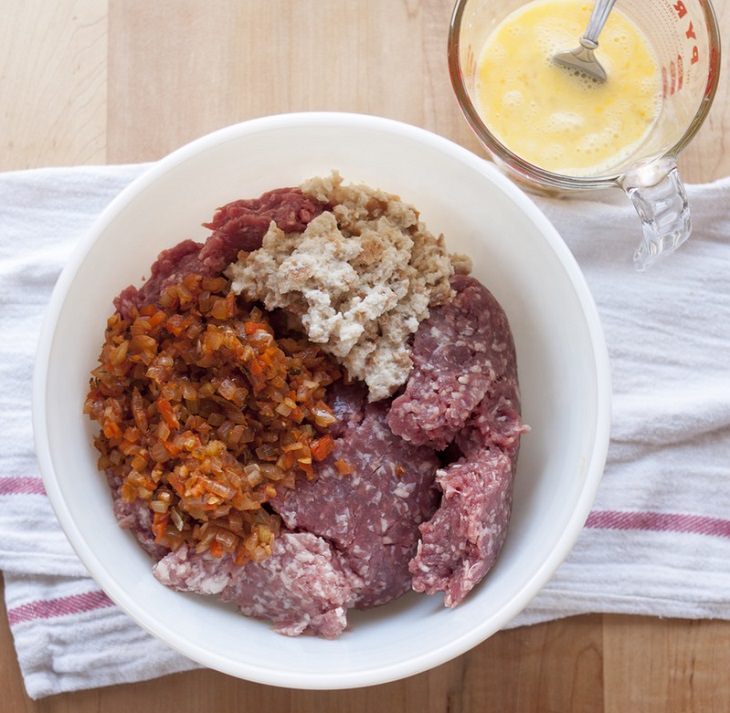 5. Shape the loaf: Transfer this meatloaf mixture to your foiled-line baking sheet or baking dish - shape it into a loaf roughly 9 inches by 5 inches.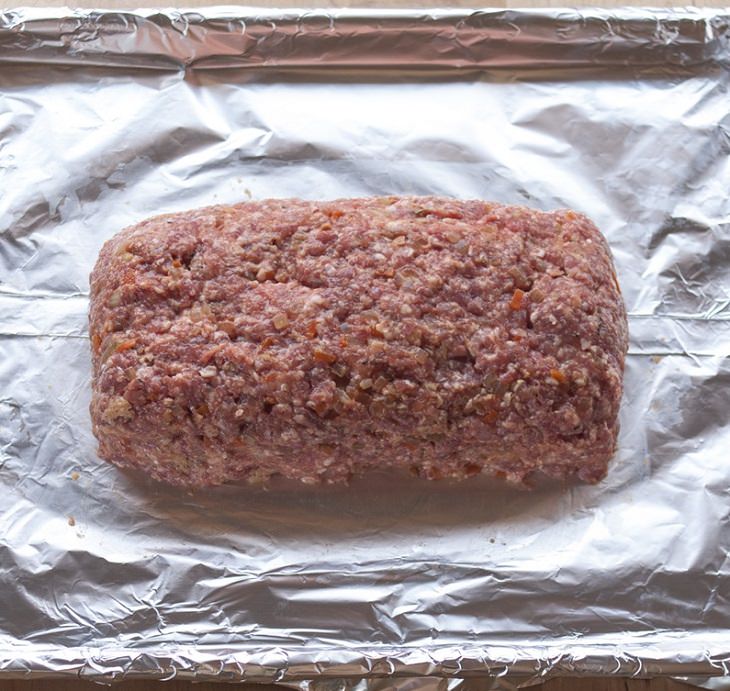 6. Coat the loaf with ketchup or bacon (optional): Spread 1/4 cup of ketchup mixture over the meatloaf (keep 1/4 cup for later). Alternatively, drape the loaf with bacon slices.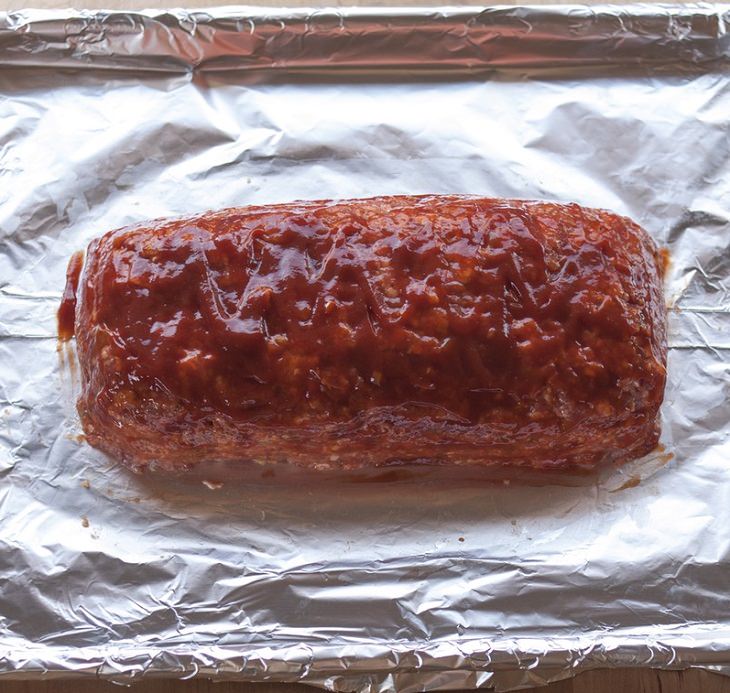 7. Bake for 45 minutes: Place your meatloaf in the oven for 45 minutes, then spread the remaining 1/4 cup of ketchup on top.
8. Bake for another 10-15 minutes: Bake the loaf for another 10-15 minutes (about 1 hour total), until the middle of the loaf has reached 155-160°F on an instant-read thermometer.
9. Cool 15 minutes before serving: Let your meatloaf cool for 15 minutes before serving - cut into thick slices and serve. Leftovers can be kept in the fridge for up to a week, or they can be frozen for up to 3 months.
Source
Photos: Emma Christensen