1. Delete Stock Apple Apps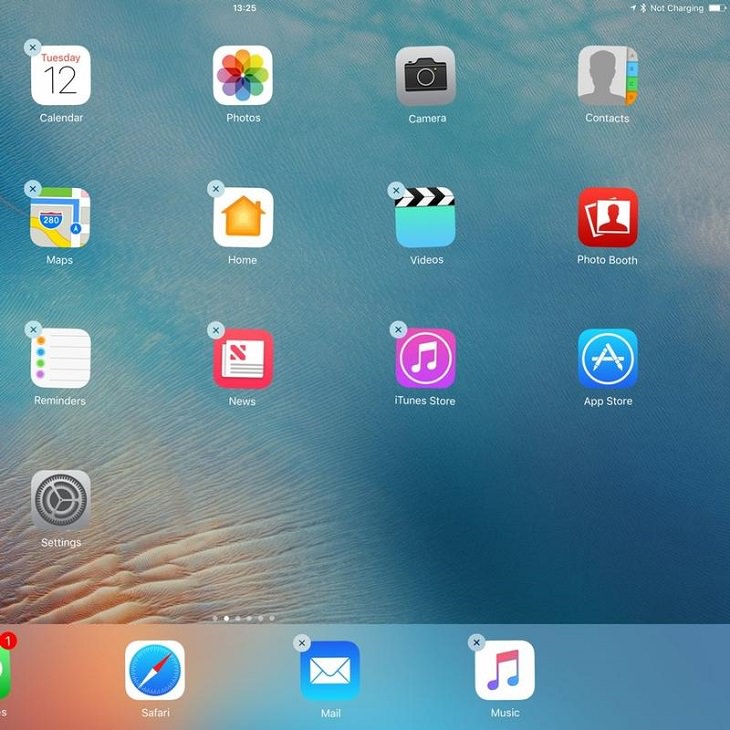 iOS 10, for the very first time, lets you delete stock apps that you have no intention of using. This means that you can free up a small amount of space and it allows you to remove them from the Home Screen without having to stash them away in a folder. To delete, long-press on any app that you don't want until they start to wiggle, and then tap the "X" in the top-left corner to delete. You can always reinstall any deleted app later from the App Store.
2. Get a Quick Look at Your Notifications
Thanks to iOS 10, you don't need to press any buttons to see your notifications - you can simply set your iPhone so that when it's picked up, the screen will come to life. To do this, go to Settings > Display and Brightness > Raise to Wake. This allows you to quickly check your notifications without having to push the power or home button.
3. Unlock your iPhone without Having to Press the Home Button
With iOS 10, Apple have changed the way you can unlock your screen - it's no longer possible to swipe to unlock it. Now, to unlock, you have to push the Home button and then type in a password. However, there is a way to bypass this, and it involves Touch ID. To set up Touch ID, go to Settings > Touch ID and Passcode. Then, to change the way you unlock your phone, go back to Settings > General > Accessibility > Home Button and toggle Rest Finger to Open to On.
Now you can unlock your phone by simply placing your finger on the Home button.
4. How to Use the New Control Center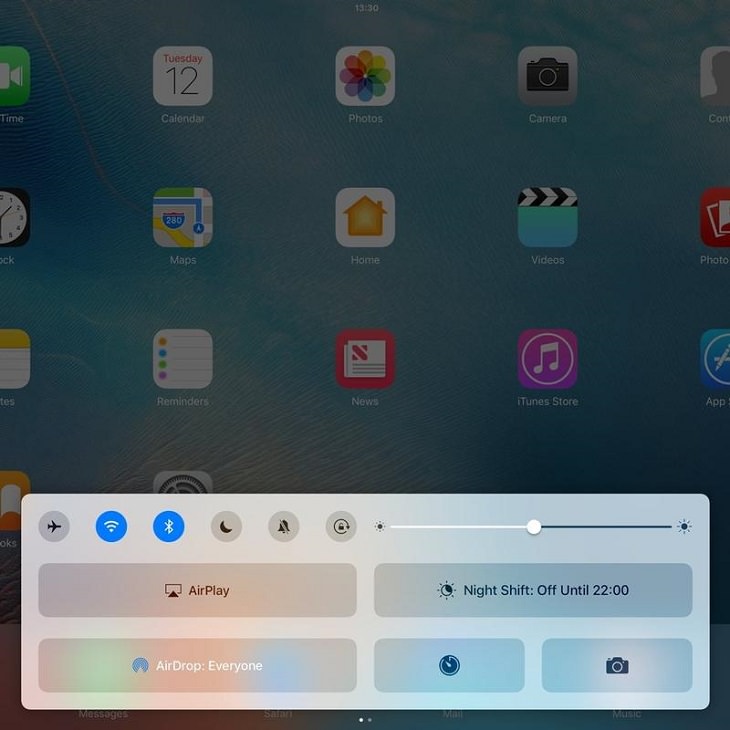 Small tweaks have been made to the iOs 10 Control Center. To access it, swipe up from the bottom of your screen. Previously, Control Center was one page with icons and sliders for everything that can be enabled, adjusted, or opened, but with iOS 10 there are two pages. Page 1 shows the screen brightness slider, AIRPlay, Airdrop, and shortcuts to apps such as the Camera and the Clock. If you swipe from right to left, you'll find yourself on the second page that contains all of the music controls.
5. How to Quickly Open Bluetooth, Wi-Fi and Battery Settings
Instead of having to search through your settings to check Bluetooth or Wi-Fi connections, you can rely on 3D Touch. Simply long-press on the Settings app to bring up the options for Bluetooth, Wi-Fi, and Battery. Tapping any of these will bring you to their relevant settings page.
6. Prioritize Downloads
If you have multiple apps downloading/updating at the same time, you can decide which ones to prioritize by pressing down on the app and tapping on Prioritize Download. Here, you can also pause and cancel downloads.
7. How to Know if a Call is Spam or Scam
Download the Hiya app and turn it on in Settings > Phone > Call Blocking and Identification. Once enabled, alerts will pop up if the number is connected to spam or is a scan. What a great way to get rid of annoying calls!
8. How to Speak Your Message Instead of Typing It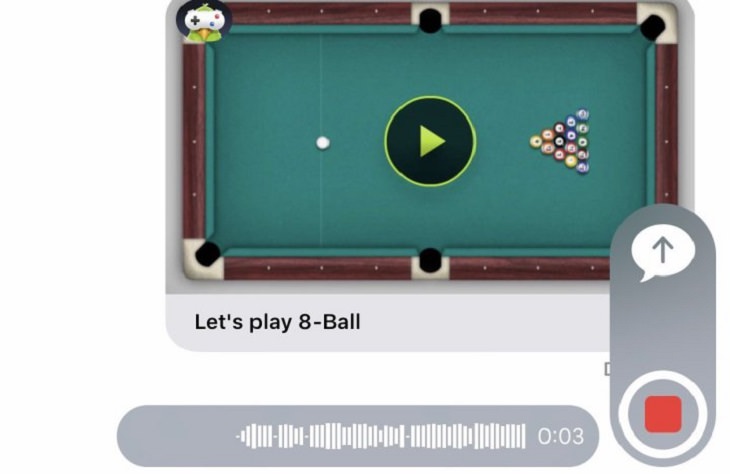 This isn't dictation, but sending a small voice message inside typed messages. This was available in iOS 9, but Apple have now changed how this works in iOS 10. To make use of this, go to Messages > Open a message and then hold the microphone icon to start recording. When you have finished saying your message, tap Stop and then tap the up arrow to send the message.
9. Change Your Flashlight's Brightness
Your iPhone needs 3D Touch capabilities in order to make use of this function. To do this, start by opening the control panel, then long-press the flashlight icon to bring up Bright, Medium and Low brightness settings.
10. Filter Unread Emails
You can filter your emails in Mail so that you can only see your unread messages. To do this, tap the circular icon in the bottom left of the screen - it will turn blue and you'll see a message that reads "Filtered by: Unread". To turn it off, simply tap the icon again.
11. Open the Camera from the Lock Screen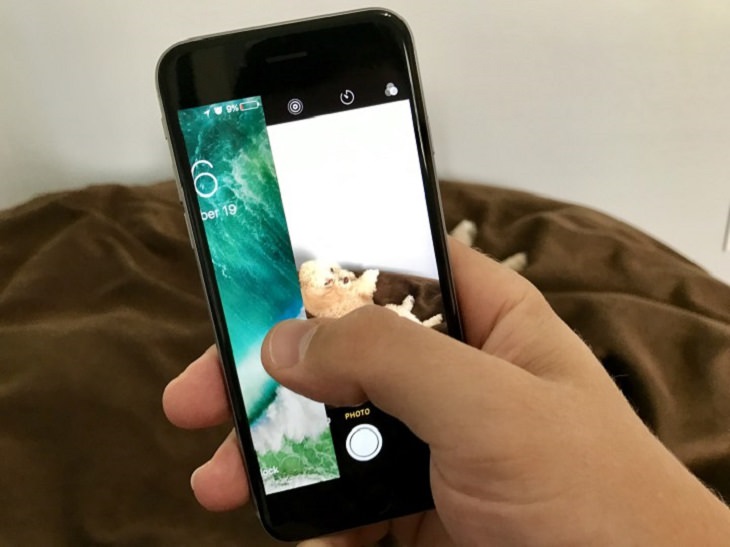 To do this, simply swipe in from the right edge of the screen.
12. Go Multilingual on the Fly
Previously, it was only possible to use one language on an iOS keyboard. Now, with iOS 10, you can go into Settings > General > Dictionary and select multiple languages; then go into Keyboards > Add New Keyboard to add it. From then on, the autocorrect and text prediction will take all selected languages into account as you type. You can switch to the other language by pressing the Globe icon.
Sources: pcmag, gottabemobile and macworld