While there are many sports cars that are instantly recognizable, there are others that are so obscure that you wouldn't have even heard about them unless your attention was drawn to them. From the Netherlands, to Japan and the USA, many great, incredibly rare and downright weird sports cars never caught on for a variety of reasons, but that doesn't mean to say that they're not worth knowing about. Here are 10 of the most obscure sports cars of all time: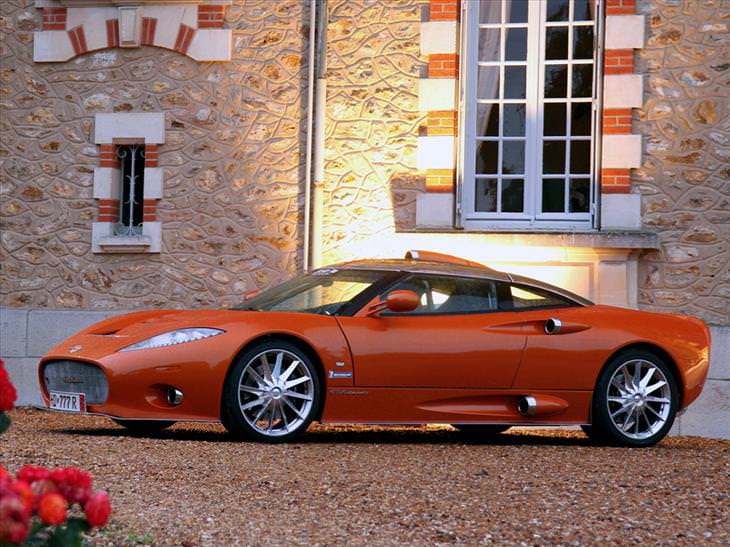 Country of Origin: The Netherlands
Number Built: Unknown
The C8 has been in production in various guises since the year 2000. Powered by a 4.2-liter Audi V8, Spyker Cars has made numerous variants of the model in the years since production commenced. The model is most notable for its lavish interior, featuring quilted leather in the footwells, and exposed gearshift linkage and machined aluminum everywhere. A new C8 was introduced in 2016, and it can be yours for a base price of $350,000.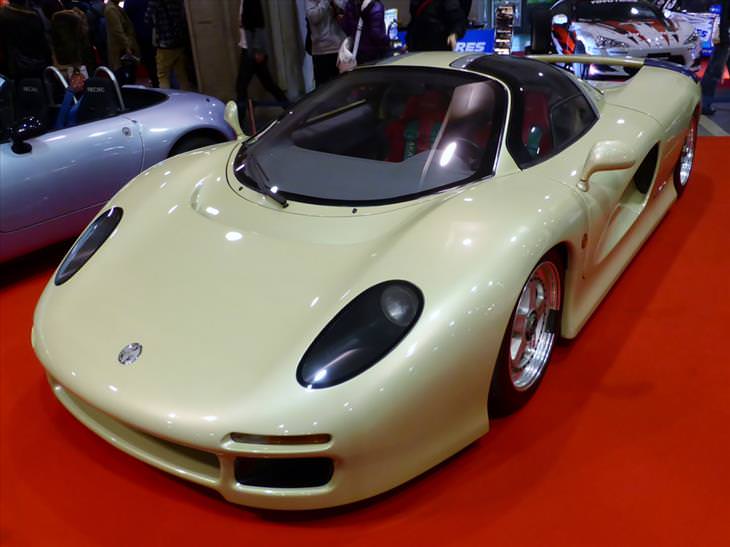 Country of Origin: Japan
Number Built: 2
At the end of the 1980s, the supercar car market was going from strength to strength, thanks to the likes of the Porsche 959 and Ferrari F40. This inspired two gentlemen to build a Far Eastern version of the supercar, and thus the Caspita project was born. The two prototypes that were constructed before the plug was pulled on the project were developed by Dome Co. Ltd of Japan. The first car is powered by a Motori Moderni flat-12 engine, while the second has a Judd V10 in the back. The first car built is pictured.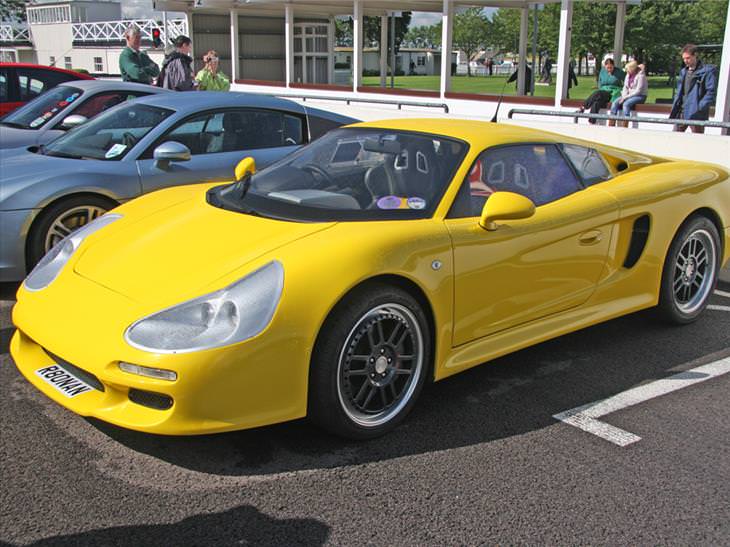 Country of Origin: United Kingdom
Number Built: 2
The man who conceived Spectre achieved fame in the automotive world thanks to his incredibly accurate replica constructions of the Le Mans 24 Hour-winning Ford GT40 racing car, and in fact, the road cars he built share their dimensions with that iconic car. The R45 was preceded by the R42, of which 23 were sold, but only two R45s exist, and that's because the company went bankrupt before production began. The two cars are powered by 4.6-liter V8s.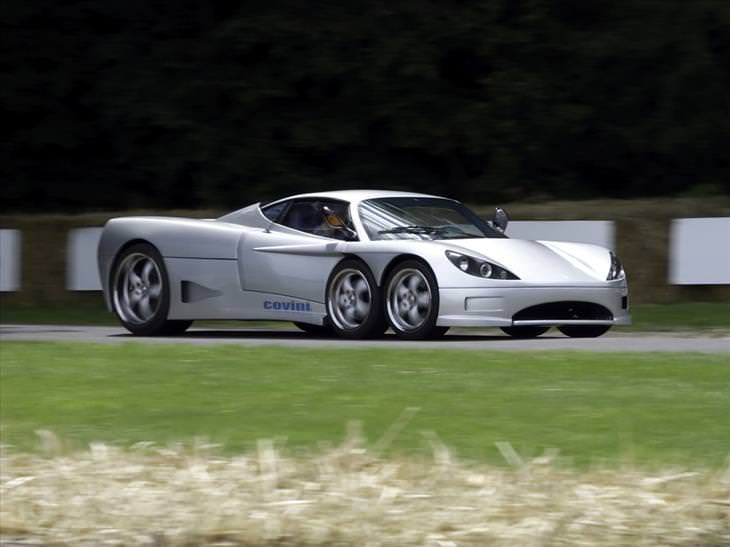 Country of Origin: Italy
Number Built: Currently in production
This oddball car, which features four turning wheels at the front, was inspired by the crazy Tyrrell P34 Formula 1 car of 1976. In fact, Ferruccio Covini, the man who conceived the C6W, took almost 30 years to actually realize his vision, and it finally went into production in 2003. Amazingly, if you fancy owning one of these cars, you can have one built to order. The car is said to be capable of reaching 186 mph (299 km/h).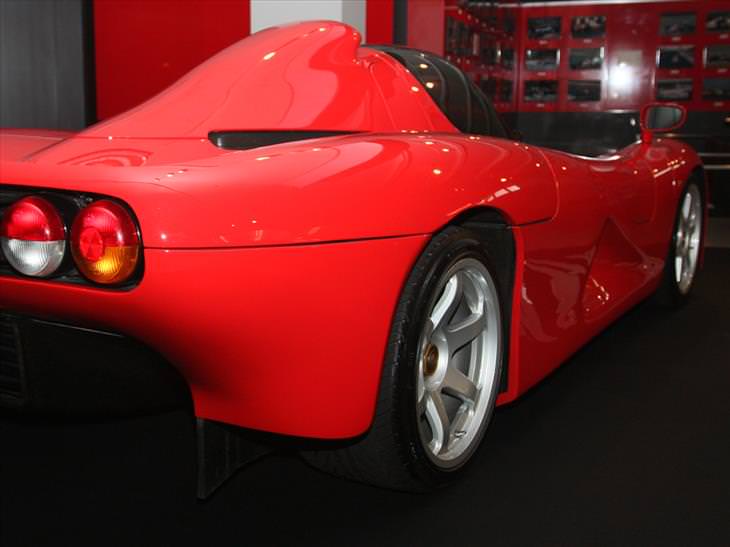 Country of Origin: Japan
Number Built: 3
When Yamaha threw its hat into the Formula 1 ring as an engine supplier in 1989, it also decided that it wanted to build a money-no-object, road-going supercar that was based on actual Formula 1 technology. It's unique in that it has a tandem seating arrangement, and also has a single cockpit-style door for getting in and out. Sadly, infighting over the budget for the car and a recession in Japan meant that the plug was pulled on the project following the construction of just three prototypes.
Country of Origin: United Kingdom
Number Built: 4
During its limited production run, the Storm was the fastest four-seater saloon in the world. It also had the biggest V12 engine fitted to a road-going car since World War II, with a 7.0-liter V12 tucked underneath the hood. Seeing as the car had a $350,000 price tag when production started back in 1993, only four were ever sold to customers. Three of them survive today. Racing versions of the Storm also competed in various categories with moderate success.
Country of Origin: USA
Number Built: 19
This car is another weirdo on our list. Its twin-turbocharged 6.0-liter V8 produced between 625 bhp and 1200 bhp depending on the boost setting, and was mated to a 3-speed automatic gearbox. The button-laden interior and dash was more akin to an airliner's cockpit than anything else, and the styling was very much representative of the 1980s. Astonishingly, the car could reach speeds in excess of 240 mph. If you want one, it'll cost you anywhere between $400,000 and $1.4 million in today's used car market.
Country of Origin: United Kingdom
Number Built: Approx. 40
Over a 10-year period, some 40 road-going MT900s were built. The car features a full carbon fiber chassis, and it was sold with Chevrolet V8s shoehorned in the back. Some of the cars are powered by a 5.7-liter version, whereas others feature 7.0-liter versions. In addition, the model was produced both in the USA and the UK. Various racing teams took the MT900R, the race-ready version of the car, to compete in various categories around the world. Star Wars creator George Lucas took delivery of an MT900 in 2006.
Country of Origin: Germany
Number Built: 30
The Imperator actually started life as a Mercedes-Benz concept car that was initially shown at auto shows in 1978, but seeing as the company had no desire to put the car into production, it allowed Eberhard Schulz to manufacture the car under his Isdera brand. The original cars featured 5.0-liter Mercedes-Benz V8s, however later cars had 6.0-liter AMG V8 engines in them. Unusual features include a rear-view periscope in the roof, and gullwing doors. Production ran from 1984 to 1993, and a total of 30 Imperators were built.
Country of Origin: USA
Number Built: 15
Hand-built in Irvine, California, the Tramonto was initially slated for a production run of 150 cars, however just 10% of that amount was ever built. The car was based on the architecture of Mercedes-Benz SL, and features no visible bumper lines. Power came from a choice of either Mercedes-Benz AMG engines in V8 and V12 guises. Only one of the 15 cars built (the very last) is believed to be powered by a V12 engine.