1. Balloon Dog – $58.4 million
This dog actually comes in a series of 5 different colors. It was the orange version that went for nearly $60 million.
Artist: Jeff Koon
Year Sold: 2013
2. Clark Sickle-Leaf Carpet– $33.7 million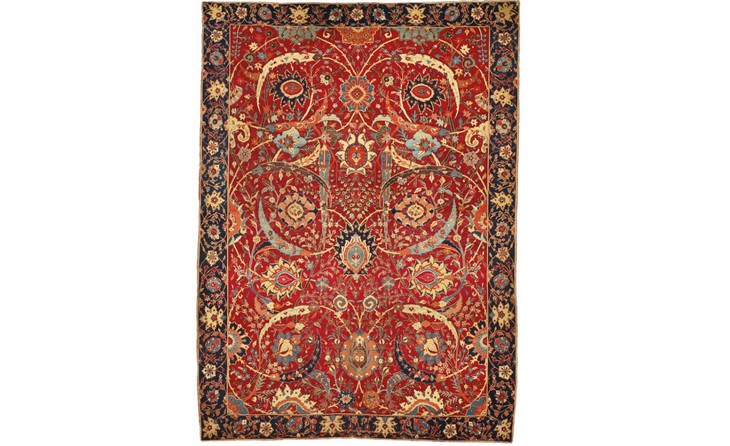 Sotheby's
This classic example of an authentic Persian rug originates from the early 17th century.
Artist: Unknown
Year Sold: 2013
3. The Bay Psalm Book – $14.1 million
This psalter was the first book of any kind to be printed in British North America (1640).
Artist: Massachusetts Bay Company
Year Sold: 2013
4. October on Cape Cod – $9.6 million
This oil painting nearly went for $10 million!
Artist: Edward Hopper
Year Sold: 2012
5. 1982 Chateau Mouton Rothschild – $1.1 million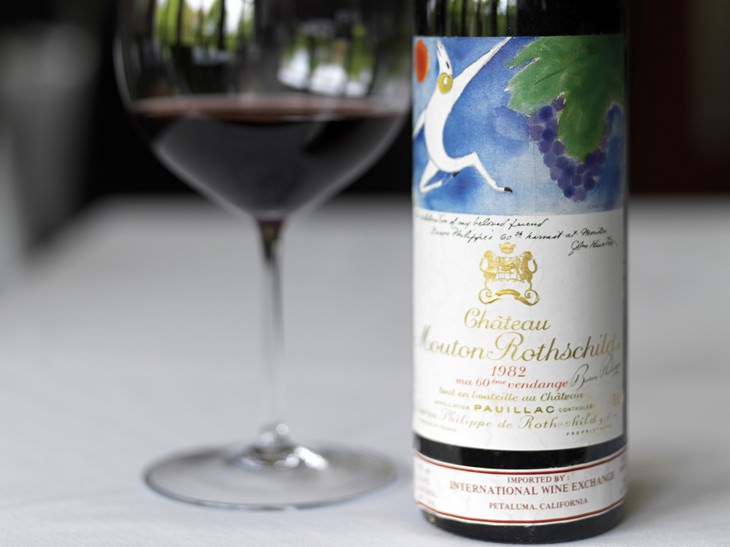 Some thirsty connoisseur forked out over a million for 50 cases of this famous vintage.
Year Sold: 2006
6. Bronze Egyptian Cat – $2 million
This Egyptian creation is the most expensive pussy cat ever sold.
Year Sold: 2013
7. The Codex Leicester – $30.8 million
This codex is actually a collection of Leonardo's scientific writings.
Artist: Leonardo da Vinci
Year Sold: 1994
8. Chateau Mouton Rothschild 1945 – $310,700
I know what you are thinking: that's quite a lot of money for a single bottle of wine. Perhaps it'll never be drunk.
Year Sold: 2007
9. Rhein II – $4.8 million
This is the single most expensive photograph in history. How do you feel about that?
Artist: Andreas Gursky
Year Sold: 2011
10. Fauteuil aux dragons – $28 million
This leather bound wooden chair dates from the years 1917-1919.
Artist: Eileen Gray
Year Sold: 2009
11. 1856 one cent stamp from British Guiana – $9.5 million
An amazing price was reached after this unique item was identified as the world's rarest stamp.
Year Sold: 2014
12. Huanghuali table – $9 million
Originating from the 17th and 18th centuries, this giant pedestal table is incredibly rare.
Created: Ming Dynasty
Year Sold: 2013
13. Case of 1978 Romanee-Conti – $476,000
A single case of this wine went for a cool half a million dollars in 2013.
Year Sold: 2013
14. Cycladic Marble Figure – $16 million
This marble carved woman was made around 2400 B.C., which is incredibly old considering how preserved it is.
Year Sold: 2010