Located in Southern Italy, there is an ancient city called Matera, famed for its cave houses called 'sassi'. The sassi are carved into the cliffs of a rocky ravine. They are believed to have been created by what was once a big river. The dwellings are said to be among the first human settlements in Italy dating back to the Paleolithic era some 9,000 years ago. Since then, until as recently as the 1950s, the caves have been inhabited.
Click on images to enlarge
The caved houses are believed to be one of the oldest human settlements in the Mediterranean, dating back to the Paleolithic era.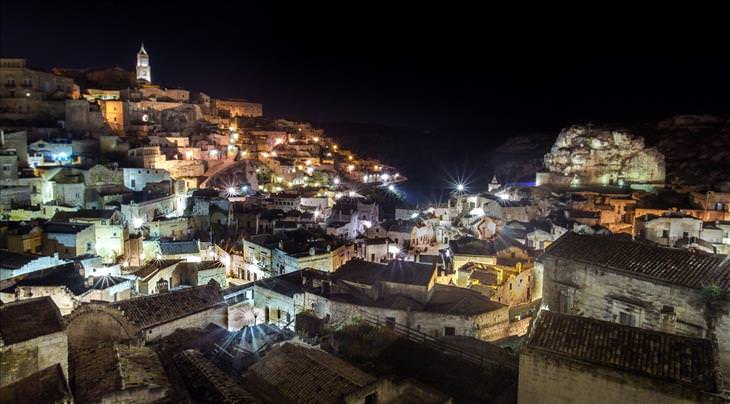 Over time more caves were dug out to accommodate the growing population. Some of the earliest houses look like stone huts.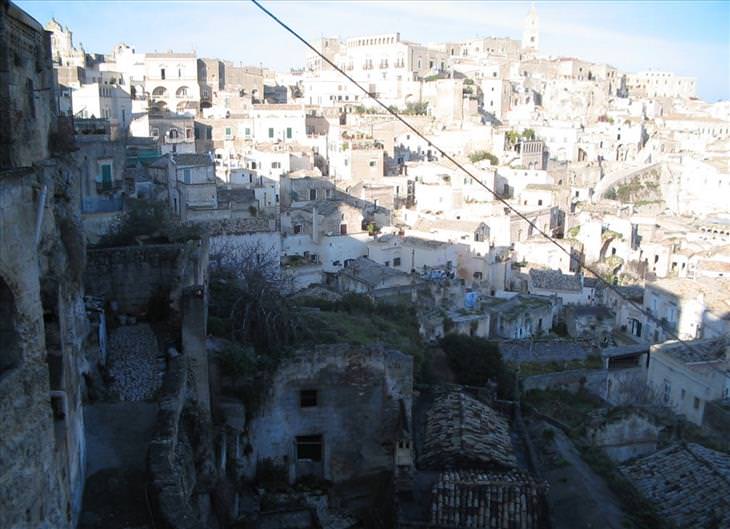 As the city developed it became a mix of narrow alleys and stairways.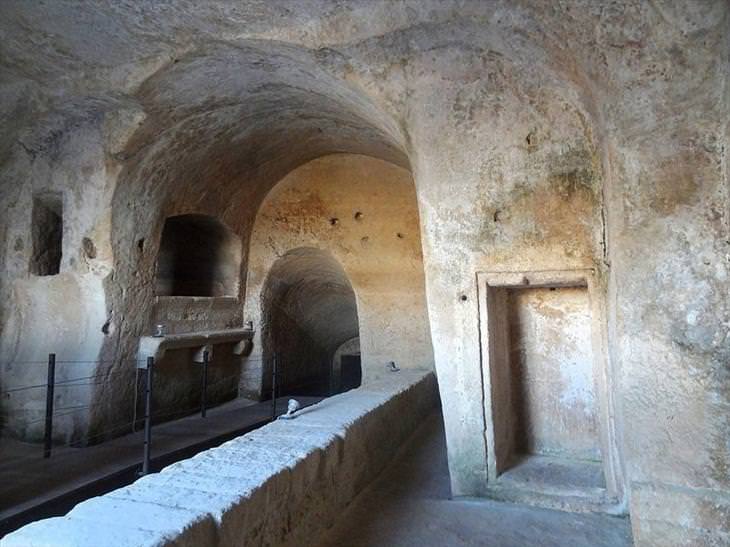 Residents living in the dwellings were evacuated in the 1950s. The people who lived in the dwellings at the time had no running water, electricity or a sewage facility nearby.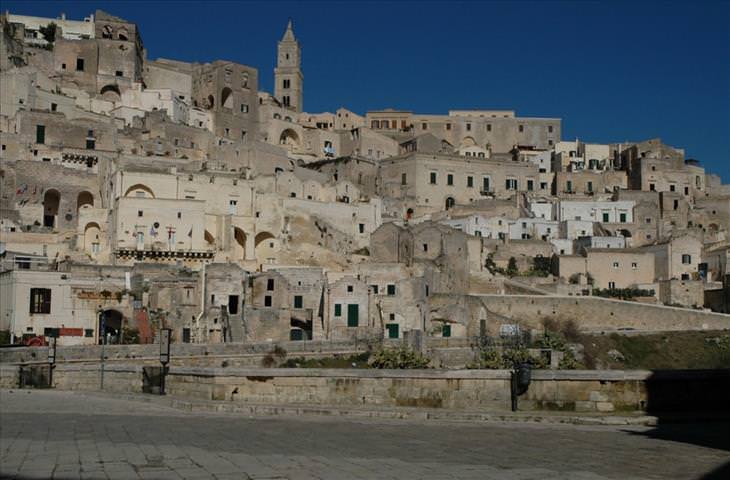 The people residing within the area lacked basic goods too as there were no shops in the village.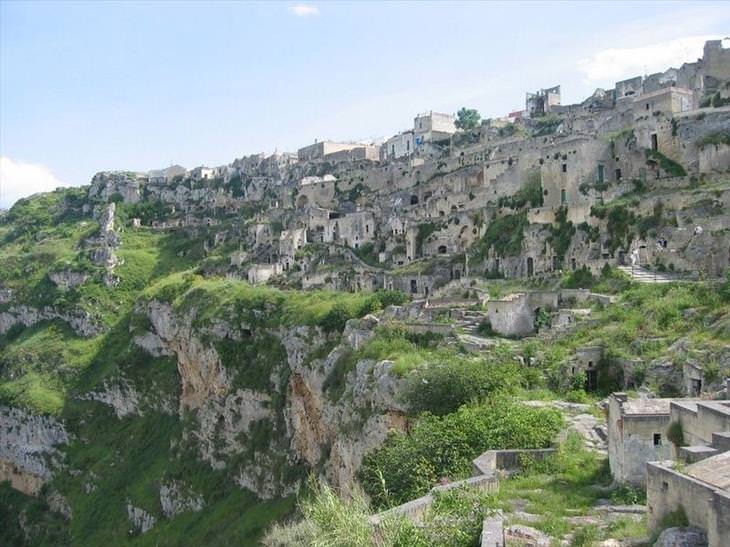 A typical diet included bread, oil, crushed tomatoes and peppers.
Disease was rampant. Malaria was especially common. Large families lived alongside their livestock and in extremely unhygienic conditions.
After the Second World War, the new government tried to move the city's cave residents into modern housing. Many of the residents, however, were reluctant to move, until the government forcibly relocated the inhabitants to a new town on top of the cliff.
In 1993 UNESCO named Matera a World Heritage site. And at this time, the city's fortune changed. The title brought in a wave of curious tourists. The crumbling caves were restored and transformed and the city saw the creation of cozy homes as well as stylish hotels and restaurants.
Matera is now known as an interesting, unusual and memorable tourist destination in southern Italy.
In fact, the ancient city has also appeared as a biblical location in Hollywood films like The Passion of the Christ, The Nativity Story and King David.