Are you looking for a chicken dish which is simple to make but packs a load of flavor?
If the answer to this question is yes, then you have definitely come to the right place.
Follow this recipe and you will be left with chicken which is both juicy and tender. Each mouth watering bite is jam-packed with the spices and herbs which have been allowed to slowly soak into the chicken.
All the major work is done through the use of a slow cooker; all you have to do is prepare the ingredients, toss them into your slow cooker and simply wait.
Add rice and green beans and this dish becomes a dinner which will definitely make everyone's mouth water. A dish which is delicious and simple to make – What could be better than that?
Let's begin!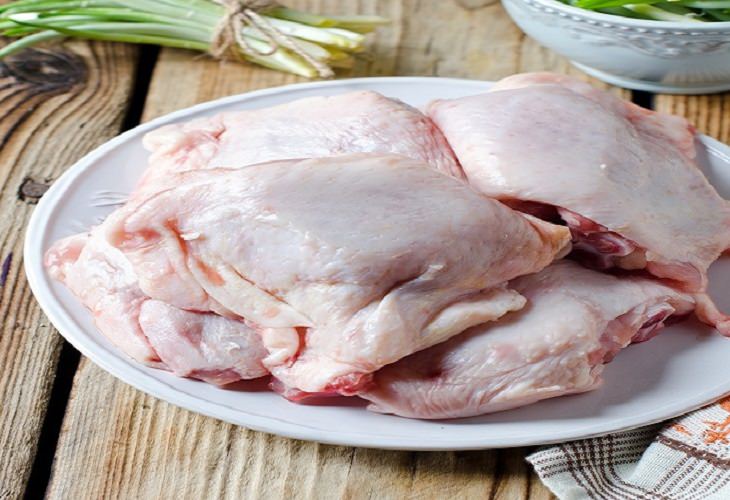 Ingredients:
1 tablespoon of olive oil

4 cloves of garlic, minced

1 lb. of baby carrots

7 boneless, skinless chicken thighs

1 teaspoon salt

1 teaspoon pepper

1 teaspoon garlic powder

1 teaspoon dried basil

1/2 cup of balsamic vinegar

1 onion, sliced

1 pound of green beans (optional)
May also interest you:
Directions:
1) Pour the olive oil and add the minced garlic into your slow cooker. Lay the baby carrots on the bottom and place your chicken thighs on top.
2) Season your chicken with the salt, pepper, garlic powder, basil and vinegar.
3) Place the lid on your slow cooker and cook on a low heat for around 8 hours OR a high heat for around 4 hours. If you are adding green beans, place them in the slow cooker for the last 30 minutes of cooking time. For more flavor, add parsley and then serve with rice or pasta.
4) Enjoy!