Furnishing a new home, or giving an old one a face-lift, can be a daunting prospect. While it should be a thoroughly fun and enjoyable experience, many of us can get lost in the intricacies of color when putting the perfect room together. Don't fret though - I'm about to guide all the way from the different shades of white, to how your color choices will impact your home's feng shui. Are you ready? Let's jump right in!
It's white paint... what's the difference? Ah, well there is. Depending on what kind of look you're trying to achieve in a white-colored room, there are various different shades that you need to consider. If you're going for a more classic look, ivory might be the way to go. If it's something more contemporary you're after, you might want to consider something along the lines of Pocket Watch White.

In addition to the actual color (or shade) of white, you also want to think about undertones and how they impact different colors. Take a look below.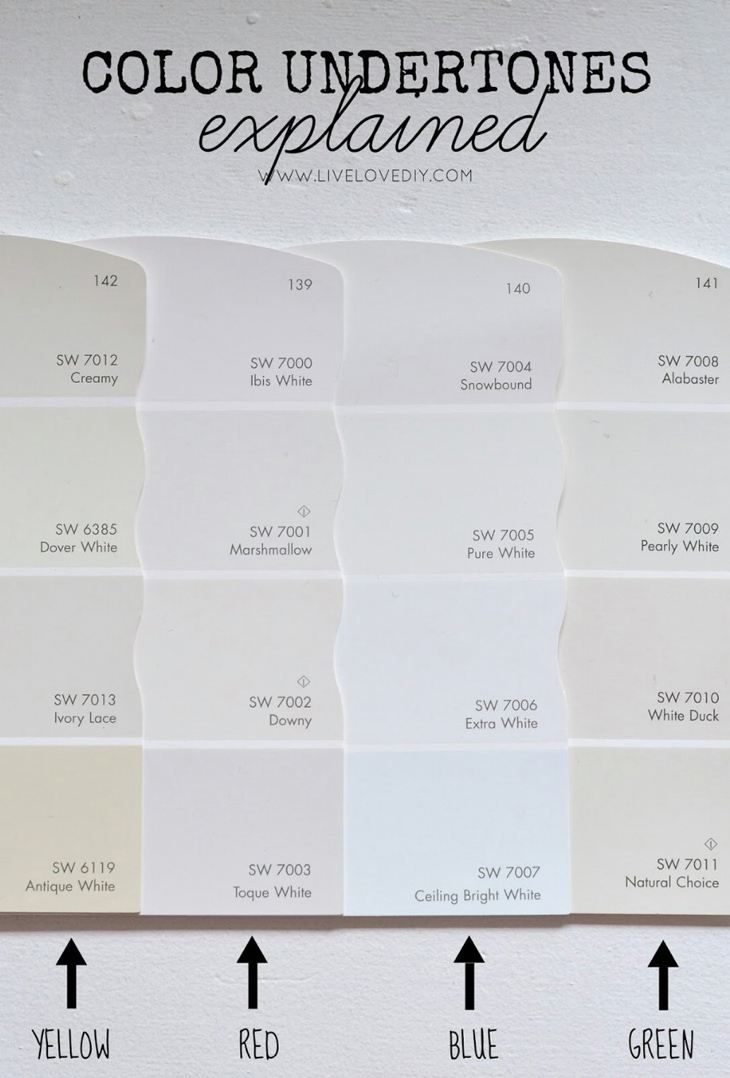 Colors by room
It's common knowledge that different colors work better in different rooms, but that doesn't mean that you can't have the color you want in a certain room either. The chart below explains colors and the effect they have on mood, the most appropriate rooms for them and how to use them correctly in those rooms.

While you can refer to the above as a general color guide, think of the chart below more in terms of mood. In addition, this is the point where you can consider how adding details, such as patterns, prints and angles, can contribute to the overall effect of the room.

Have you considered whether you'll be able to live in harmony with the design choices you've made after they've been implemented? Refer to the chart below on what works (and what doesn't) in terms of the ancient Chinese philosophical system of Feng shui.