1. Store Little Items That Usually Get Lost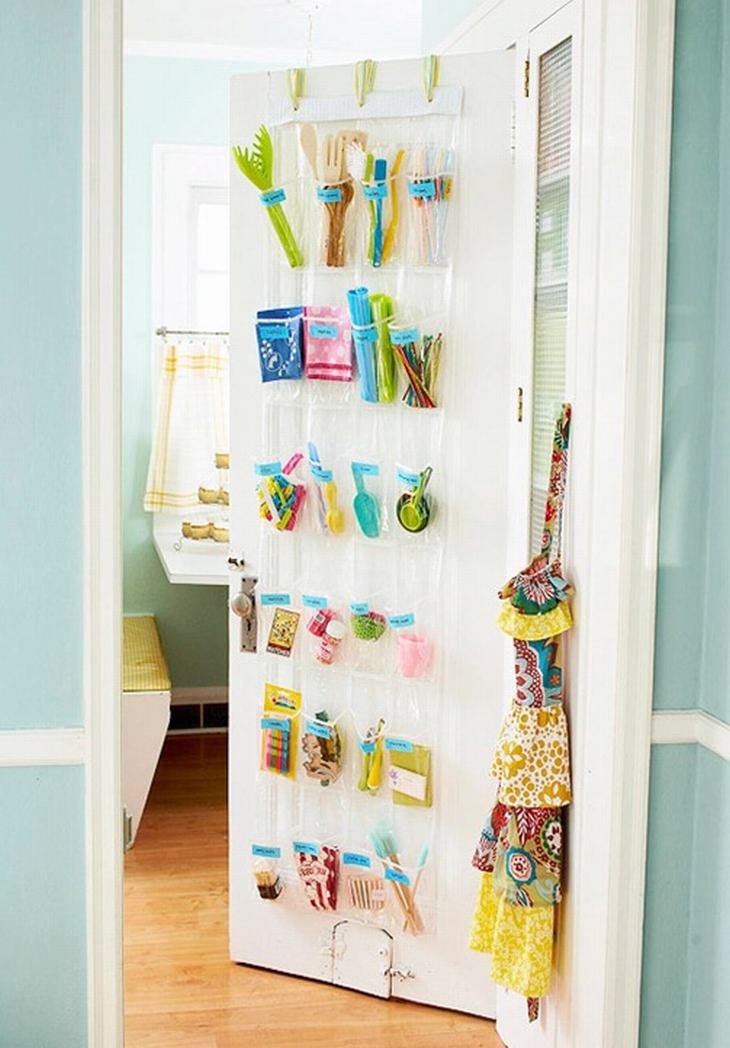 You can use a shoe caddy to store things that would otherwise get lost.
2. Winter Gear Storage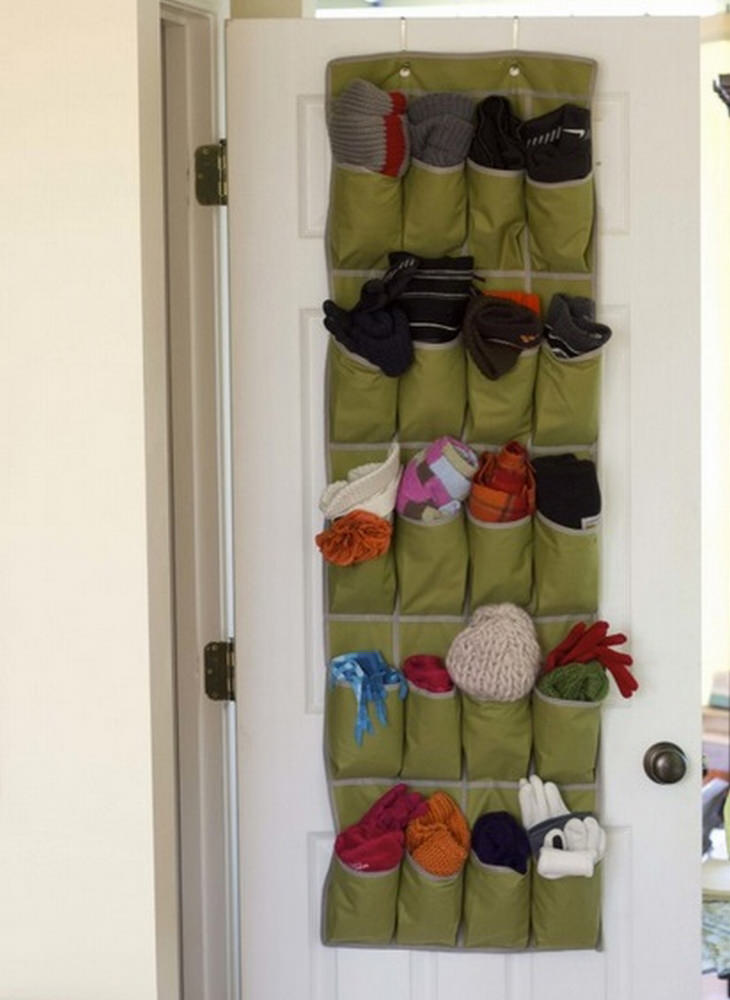 Hang a caddy on the back of your bedroom door during winter-time to have easy access to your woolly hats, gloves and scarves.
3. Styling Tools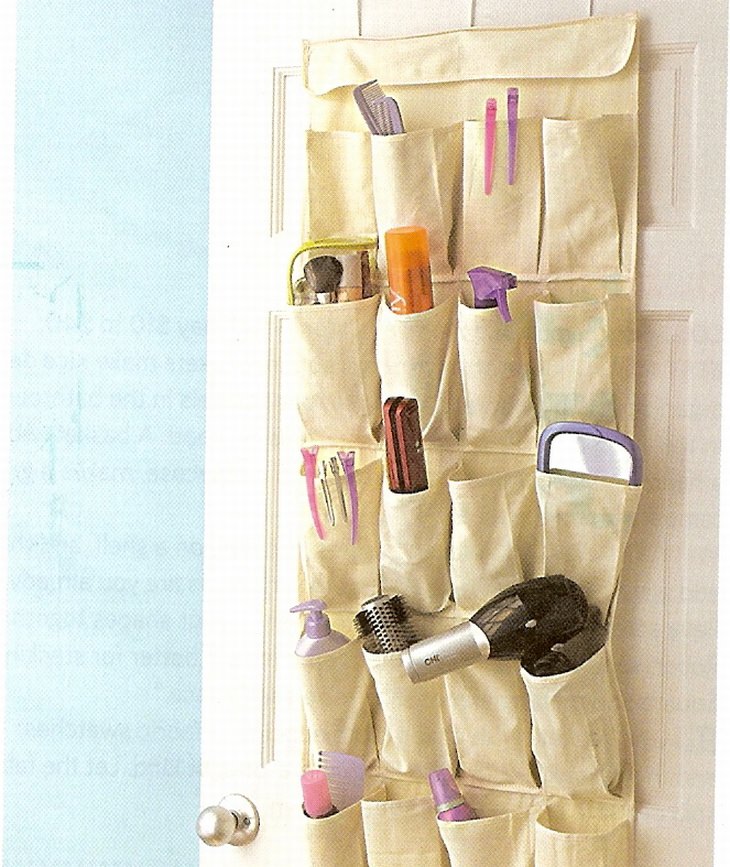 De-clutter your bathroom with a caddy to place things such as combs, hair dryers, brushes and other styling tools that you're not using.
4. Wrapping Paper Organizer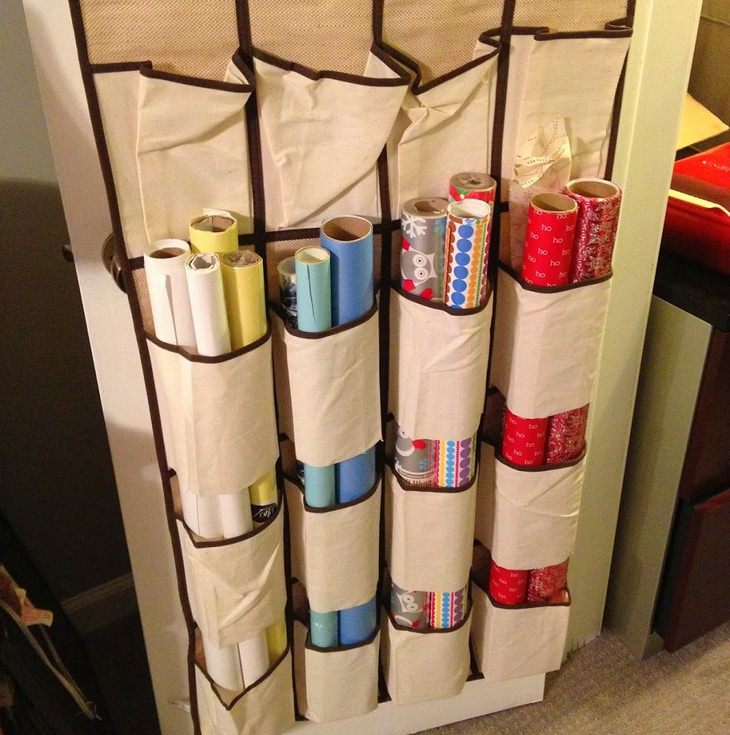 If you happen to have loads of wrapping paper lying around, a shoe caddy could provide a great method of storage for it.
5. Arts & Crafts Organizer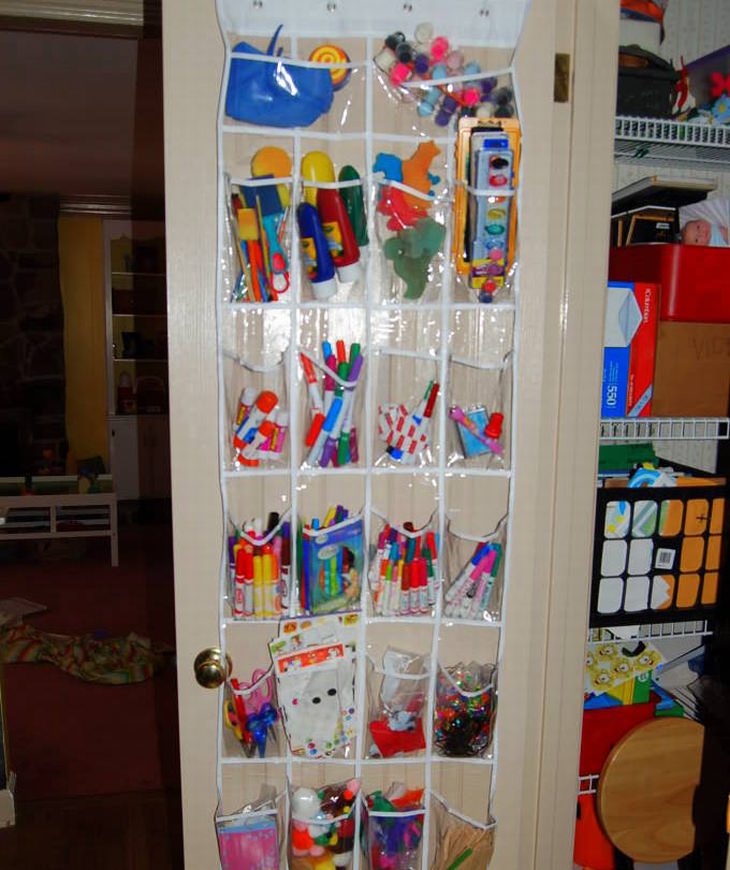 Shoe caddies are also great for storing loose crayons, markers and others that tend to be left lying around by kids.
6. Outdoor Supply Storage
If you enjoy gardening, consider hanging a shoe caddy outside to store your gardening and outdoor tools in.
7. Children's Undergarment Storage
An easy-to-reach storage space for your young children's undergarments can be provided in the form a shoe caddy.
8. Office Storage
If you work in a small office space, consider a shoe caddy hanging from a door to store office odds and ends.
9. Cleaning Supply Storage
You can add even more storage space to your cleaning closet by hanging a shoe caddy on the door and using its pockets for your cleaning gear.
10. Medicine "Caddy"
Instead of a medicine cabinet, you can have a medicine caddy! Use it store all your band-aids, sprays and ointments.
11. Lego Storage
Stepping on a piece of Lego is awful, but using a shoe caddy to store all the different-colored blocks should put an end to that problem.
12. Car Storage
Add a shoe caddy to the back of the front passenger seat using a zip-tie to provide backseat passengers with all the storage they could possibly need.
BONUS VIDEO: Under-The-Bed Shoe Organizer
Shareably