The Mike O'Callaghan–Pat Tillman Memorial Bridge is an arch bridge in the United States that spans the Colorado River between the states of Arizona and Nevada. The bridge is located within the Lake Mead National Recreation Area approximately 30 miles (48 km) south-east of Las Vegas, Nevada, and carries U.S. Route 93 over the Colorado River.
Opened in 2010, it was the key component of the Hoover Dam Bypass project, which rerouted US 93 from its previous routing along the top of Hoover Dam and removed several hairpin turns and blind curves from the route.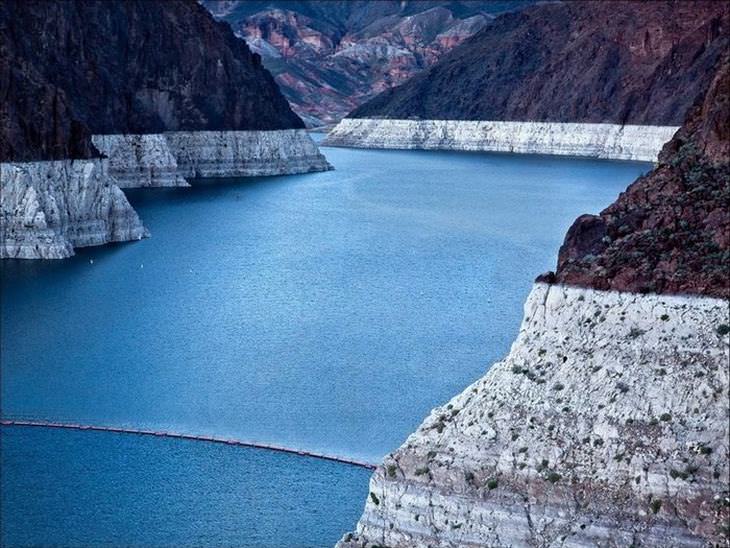 Dam information:
The Hoover Dam was built after the 1930 Great Depression, the project was meant to provide jobs for thousands of unemployed Americans.

Dam type: Concrete gravity-arch dam

Top width: 45 ft. (14 m), Base width: 660 ft. (200 m)

Height: 726 ft. (230 m), Length: 1245 ft. (380 m)

Construction began in 1931 and ended in 1936

Cost: $49 million

Reservoir: 28,537,000 Acre ft. (35,200 Kilo cubic meter)

Power annual generation: 4.2 Billion kWh

Hoover Dam is a popular tourist site – annually visited by more than a million people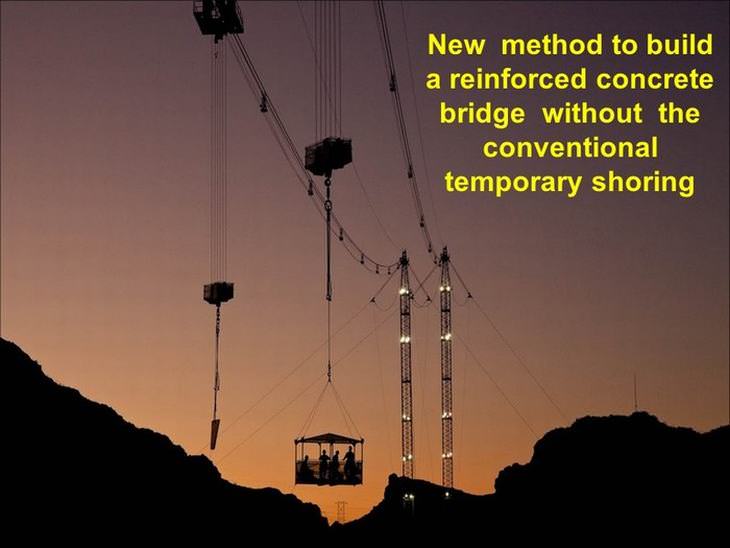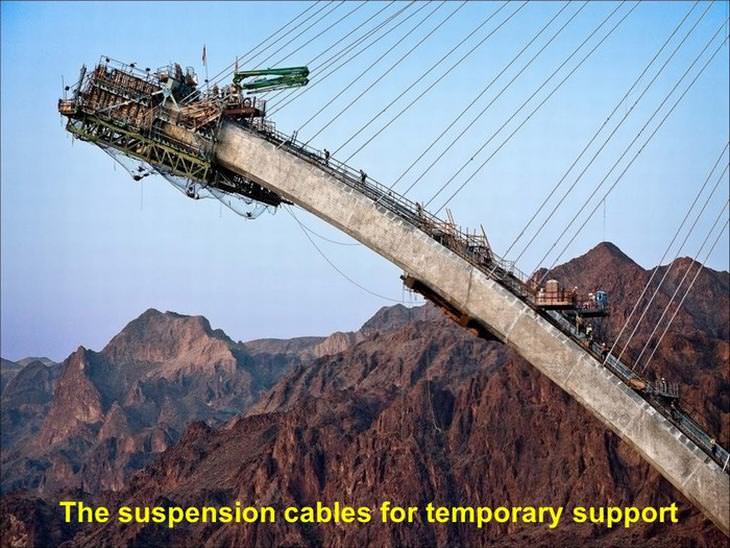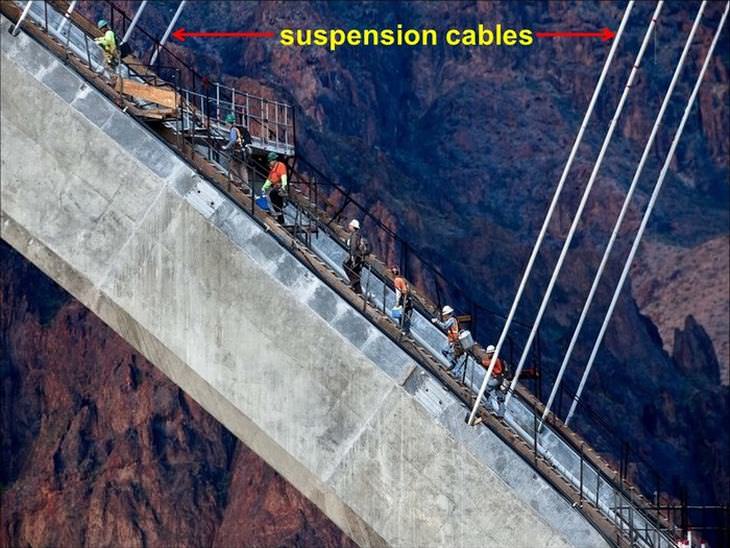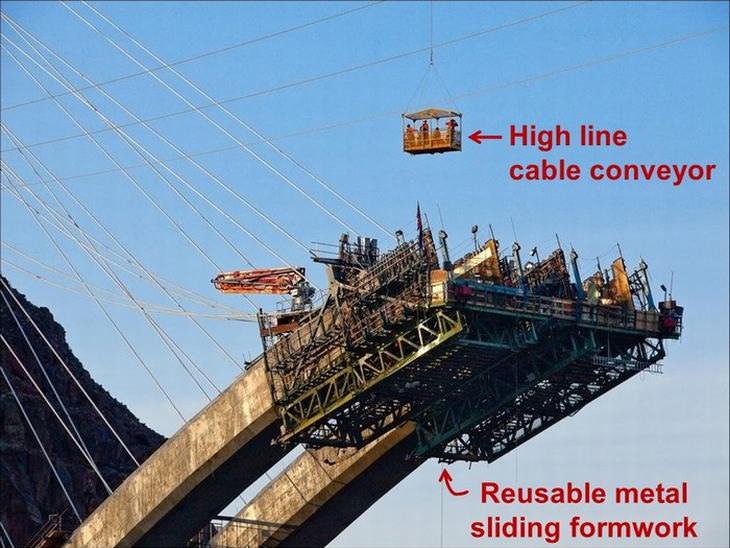 The original name for the bridge was "Hoover Dam Bypass Bridge"
Now officially called: Mike O'Callaghan – Pat Tillman Memorial Bridge
Mike O'Callaghan – (Sept. 10, 1929 – Mar. 5, 2004) Joined the Marines at sixteen, in 1952 he lost part of his left leg in the battle of Korean War, from 1971 to 1979 he was Governor of Nevada, later he was the Executive Editor at the Las Vegas Sun newspaper.
Pat Tillman – (Born Nov. 6, 1976) A famous NFL football player from Arizona, he gave up his well-paid job and joined the army. He was killed by friendly fire in Afghanistan on April 22, 2004.
Bridge technical information:
Designed by T. Y. Lin International (林同棪)

Bridge length: 1900 ft. (580 m)

Arch span: 1060 ft. (320 m)

Bridge width: Four lane highway

Bridge height: 840 ft. (263 m), 2nd height of U.S.

Bridge away from Hoover Dam: 1600 ft. (550 m)

Construction began on Feb. 2005 and completed on Oct.2010

Construction cost: $114 million

This is the first Concrete-and-steel composite arch bridge built in the United States

Pedestrian access to the bridge is available for tourists