Meet Neil the lion and Tippi Hedren the human (and her family). These photos were taken in 1971, as Hedren was producing the film "Roar". The film is about a house that has been taken over by big cats, and Hedren was advised to study all she can about lions as preparation for the filming. Neil was introduced to the family and these images are of an "ordinary" day-to-day life of a family with a lion for a pet. How about YOU, would you consider getting a lion for a pet?
Tippi and Neil, Relaxing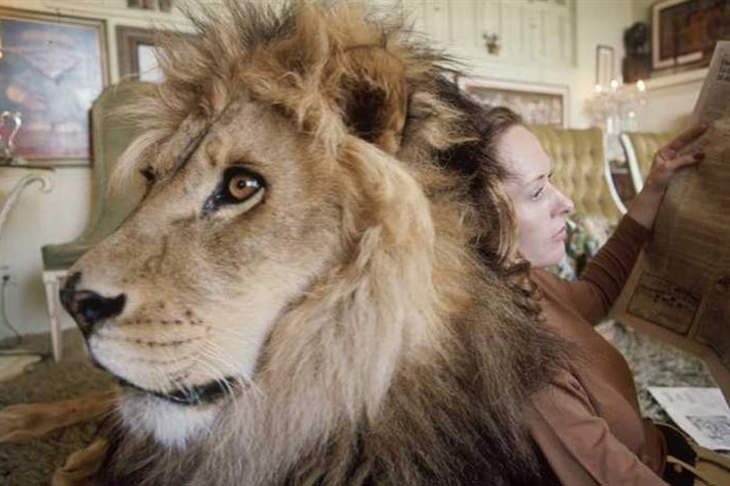 Tippi's husband, Noel, getting writing advice from Neil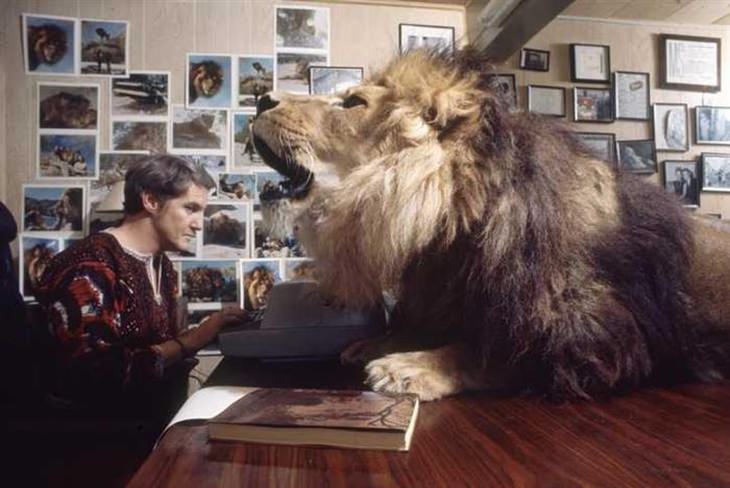 Play sessions are more intense when a lion's involved...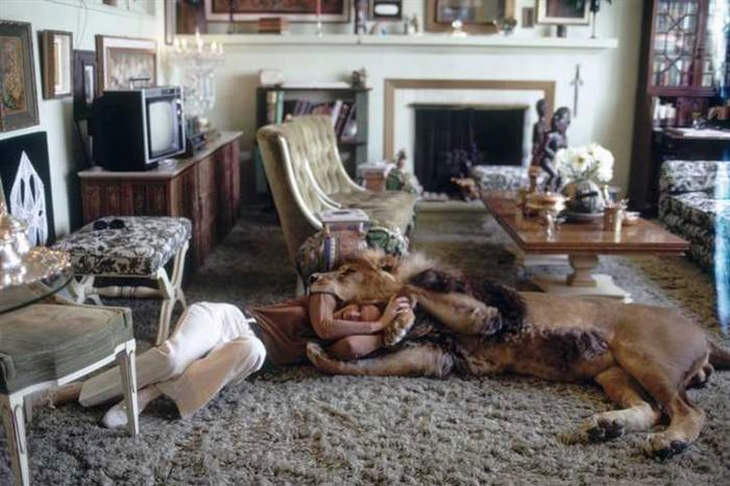 ...but so are the cuddles.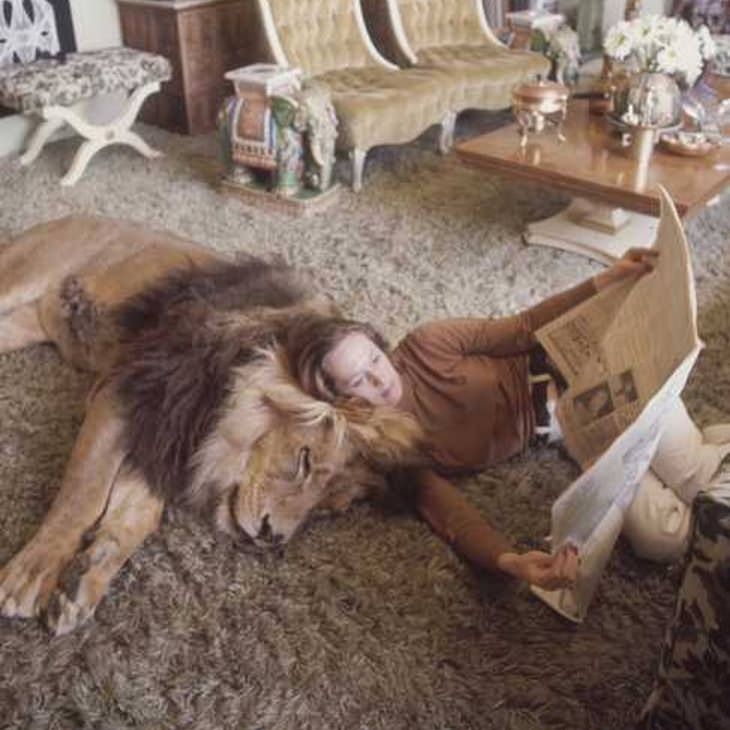 That's a lion throw-rug you don't want to step on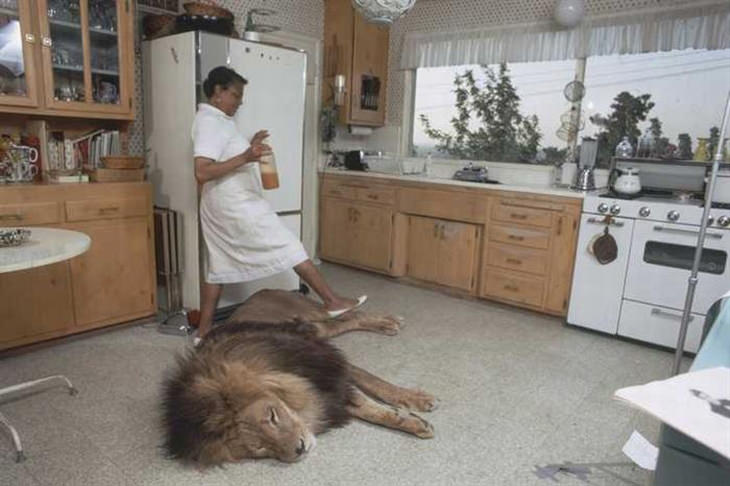 Don't you hate it when cats try to get in the fridge?
It looks like fun... I guess...
A yummy leg.
Oh, this is Tippi's 19 years old daughter, actress Melanie Griffith
Melanie and Neil were very good friends
No boyfriends in that bed!