This man is an inspirational octogenarian because he simply has no time for the routine life that people expect from him. He's always lived a full life of energy and ambition, so he sees no reason to settle into tired obscurity now. And, as luck would have it, since turning 79 (he is now 80), he's become something of a sensation in his native China. Read his upbeat story here.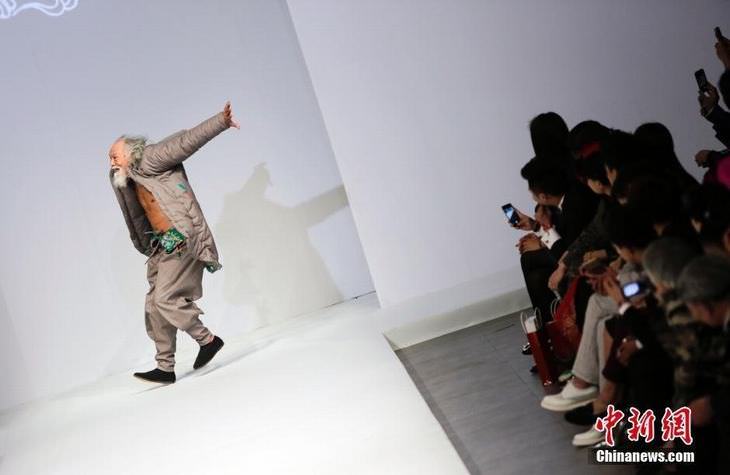 It was just last year when Wang Deshun stormed the stage at China Fashion Week, Beijing. The audience were quietly nodding along to the newest in trendy designs, when the sight of Wang really jolted them.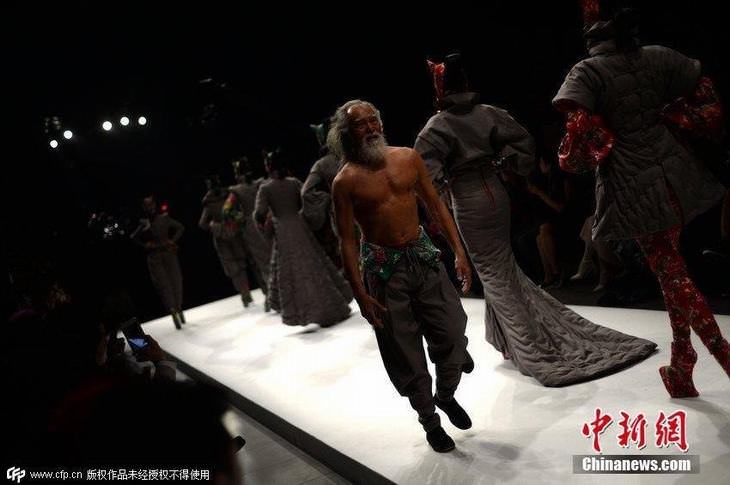 His chiseled torso made a mockery of his age, and this, combined with his graceful white locks, made his a truly breathtaking entrance. Furthermore, while the other models walked slowly, with measured and overly-studied footsteps, Wang, on the contrary, seized the moment and walked with energy, buzz and splendor.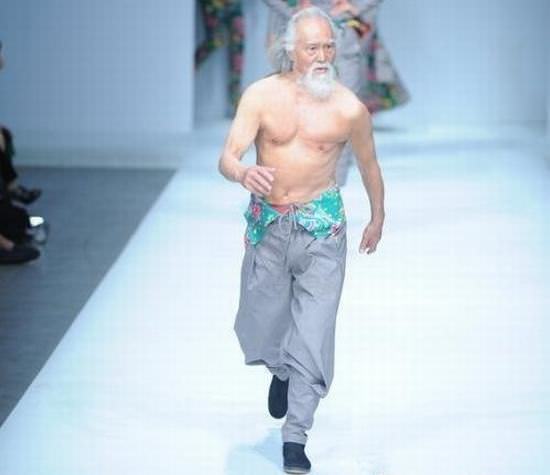 Reporters mobbed him for answers: could he really be 80? They called him an 'overnight success'. He laughed off these two comments by going through his life story with them, showing his belief that he'd been living his entire life for that moment in the spotlight.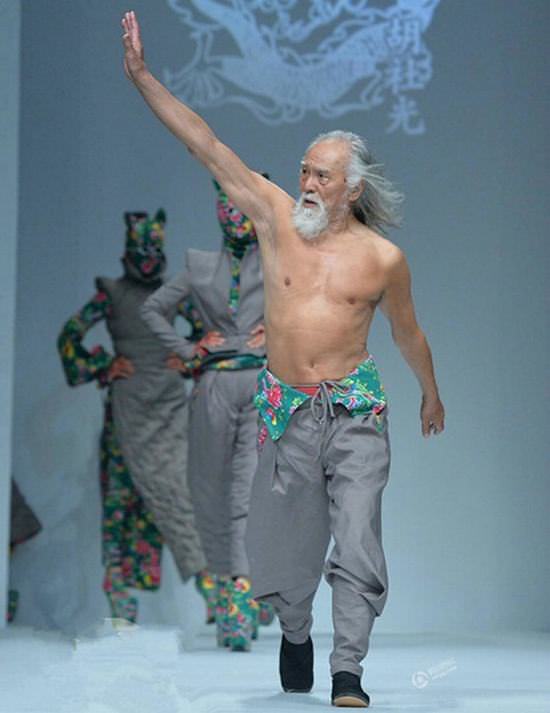 He was born in Shenyang, China, in the year 1936. He devoted his life to the arts by becoming a stage actor in 1950.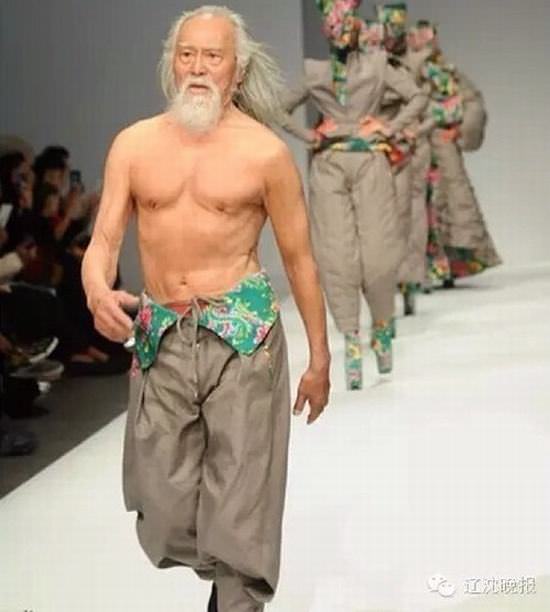 He was never a roaring success at any one thing, just like most of us. But he never gave up, trying all manner of different paths.
He became a mime artist, known for his own 'living sculpture' art form. To become beautifully sculpted he would spend four hours a day in the gym from the age of 50. Habits like these have stayed with him, though he has sensibly cut it down to two hours a day.
As a mime, he gained expertise in the art of pose. Thus, he began a sideline career teaching catwalk models about poise and grace.
But the mime work itself took him far from China, where he would be exhibited in such places as South Korea, Germany and France.
His body would be painted and he'd stand fixed for hours at a time. The physical prowess this requires is hard to comprehend. But the spiritual patience he cultivated to be so still is all the more admirable.
When asked how he could achieve such health, Wang offered some encouraging and thoroughly inspirational advice.
He said: 'to enjoy good health and a sound body, first you must attend to your spirit, and the rest will follow.'
Recently Wang's fame has catapulted him into the popular imagination. After struggling to find acting rules in earlier life, he has now featured in top Chinese films and dramas.
Wang is not the only amazing man who can teach us how to age well. Have you listened to this advice from 104-year-old doctor Shigeaki Hinohara? Have you heard the story of Norma, who shunned the hospital for a life on the open road, aged 90? These inspirational people are just the tip of the iceberg.
Bonus: Watch a brief video of Deshun Wang's story
H/T: lifebuzz.com