​While there are many people in this world who are vastly talented at drawing in general, there are only a few that can make their art pop off a piece of paper - literally. Nikola Čuljić is one of these individuals. Although the Serbian artist started off drawing portraits, he decided to take an altogether different route, and try something highly unusual. Take a look at his amazing three-dimensional drawings, created using colored pencils, markers and pastel: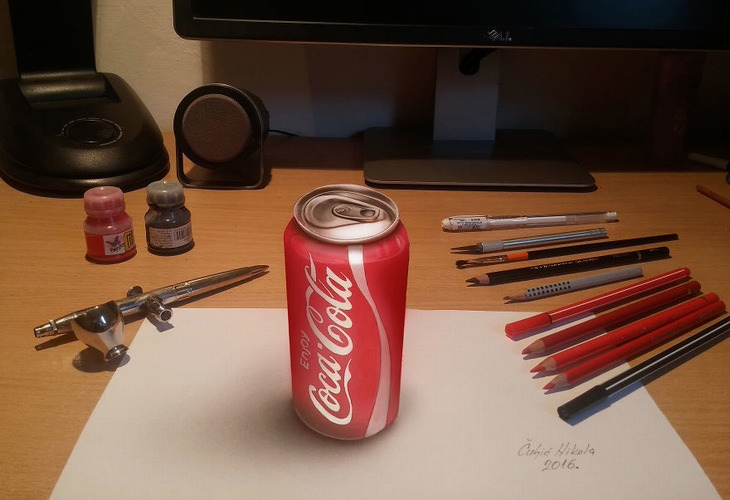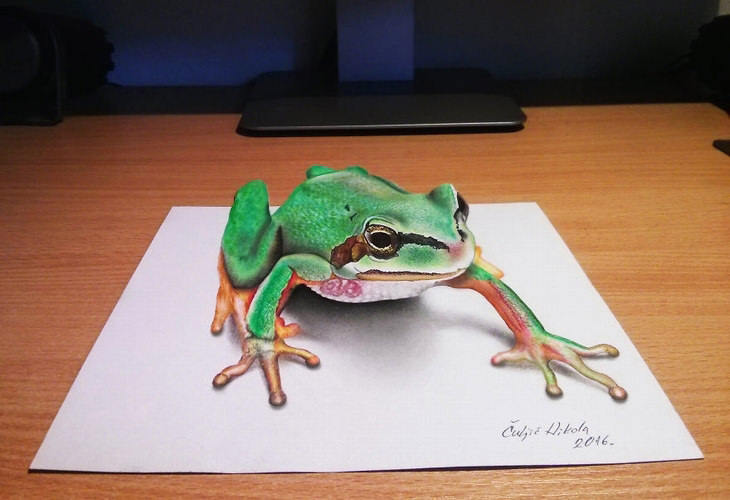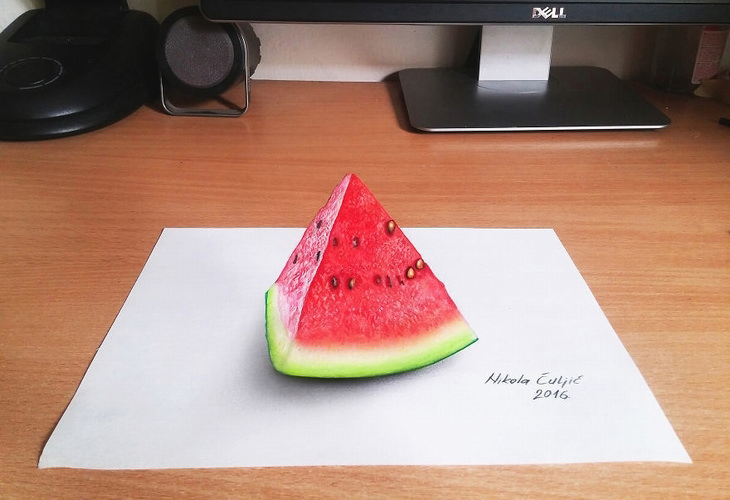 There are no limits to what Nikola can achieve through his art. As you can see from the pictures, his subjects vary greatly.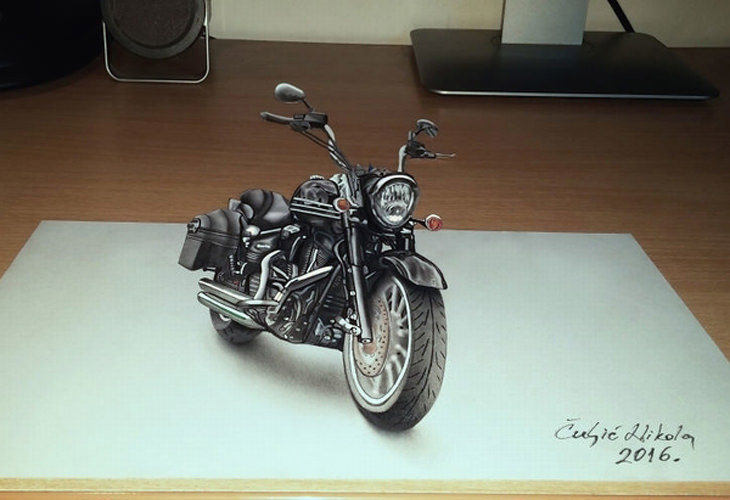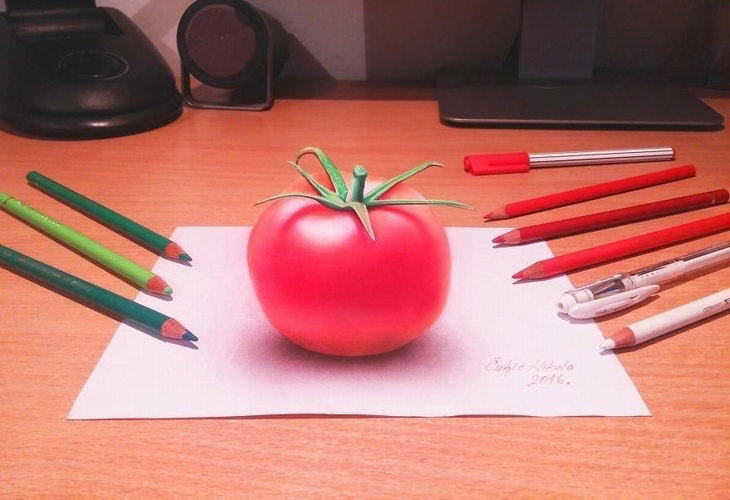 While they may look like they were created with trick image editing software, these drawings are 100% real.
Every single one of them is drawn on paper, but Nikola cuts around the top of them to make them appear as if they're emerging from the paper they're drawn on.
The powerful combination of paper-cutting and incredible shading allow the artist to make his subjects appear as if they're right in front of you.
If you're still completely confused by how Nikola manages to create his works of art, watch this video to view the artwork from different angles: