I've always wanted to find the perfect, low-calorie, three-course meal that I can serve to family and friends. What's even greater about this sublime trio of dishes is that the ingredients they contain are fat-burning, so you'll actually be slimming down as you eat! Unbelievable right? The cherry on the cake with them is that they have a preparation time of just five minutes apiece. What more could you possibly want during these hot summer months? Here's how to make this fantastic meal:
Entrée: White Bean & Herb Hummus with Crudites
Hummus is a delicious, summery snack that's even better when you make it yourself! Try this incredibly easy (and healthy) recipe to whet your appetite: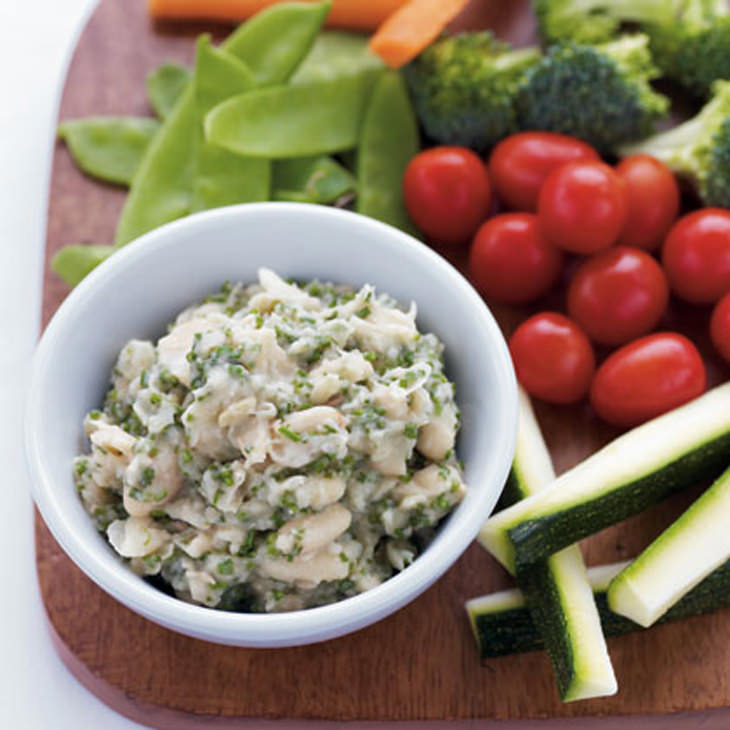 Prep time: 5 minutes
Calories: 150
Ingredients
• 1/4 cup canned white beans, rinsed and drained
• 1 tbsp. chopped chives
• 1 tbsp. lemon juice
• 2 tsps. olive oil
• Assorted raw vegetables, such as chopped broccoli florets, sliced green and red peppers, and baby carrots
Preparation
1. Combine the white beans, chives, lemon juice and olive oil in a small bowl.
2. Mash the aforementioned ingredients with a fork until a smooth, even consistency is achieved.
3. Serve your home-made hummus with raw vegetables of your choice.
Main: Grilled Chicken Cutlets with Summer Succotash
This super-healthy and colorful dish makes a perfect summer main course. Here's how to make it: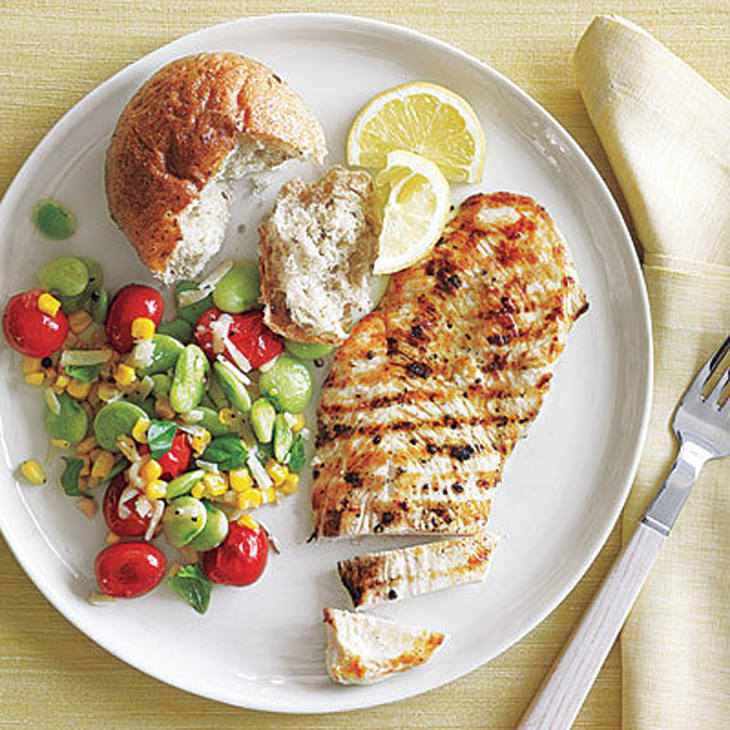 Prep Time: 5 minutes
Calories: 380
Ingredients
• 4 chicken cutlets (approx. 1lb in weight), seasoned with salt and pepper
• 1 tbsp. olive oil
• 1 cup frozen baby lima beans, thawed
• ½ cup corn
• 1 pint grape tomatoes
• 1 tbsp. grated Parmesan
• ½ cup fresh basil leaves, torn
• Lemon wedges
• Wheat rolls
Preparation
1. Place a grill pan over high heat.
2. Place the chicken cutlets on the heated grill pan and grill until cooked through. Remember to turn them over halfway through – total cooking time should be 3-4 minutes.
3. While the cutlets are cooking, place the olive oil in a skillet over medium-high heat to begin making the succotash.
4. Add in the baby lima beans, corn and grape tomatoes. Cook and toss occasionally until the tomatoes burst.
5. Stir in the grated Parmesan and fresh basil leaves.
6. Serve the chicken cutlets with the succotash to one side, a lemon wedge and a wheat roll.
May also interest you:
Dessert: Greek Fruit Yogurt Parfait
Sweet treats shouldn't make you feel guilty. With its low calorie count and healthy ingredients, this one certainly won't: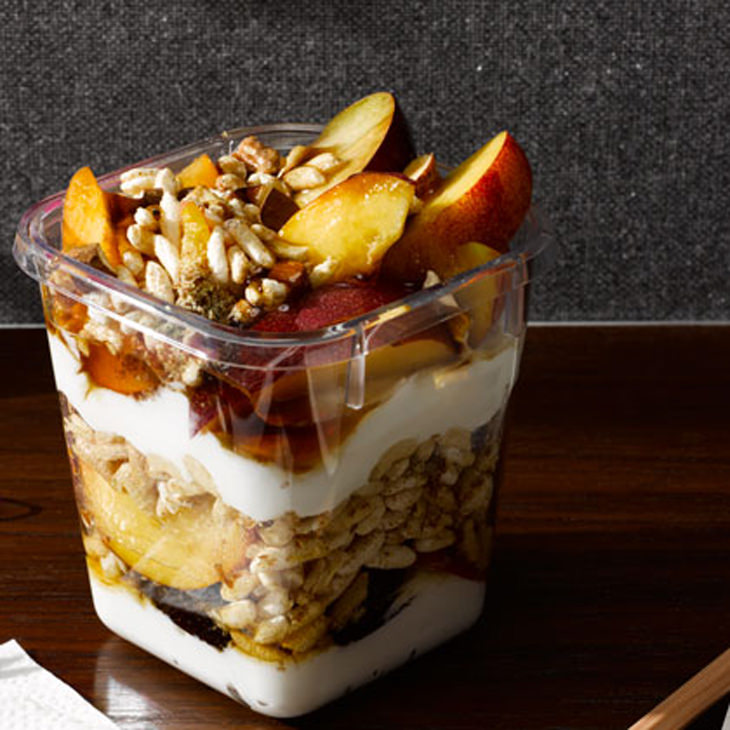 Prep time: 5 minutes (needs chilling in refrigerator before serving)
Calories: 450
Ingredients
• ¾ cup fat-free plain Greek yogurt
• 2 cups sliced mixed plums, peaches, and nectarines
• ¾ cup puffed rice cereal
• 2 tbsp. walnuts and almonds, toasted and chopped
• 1 tbsp. ground flaxseed
• 1 tbsp. maple syrup, agave nectar, or honey
Preparation
1. In a tall 4-cup container or jar, layer half the yogurt, fruit, cereal, nuts, flaxseed and syrup.
2. Repeat step 1 with the remaining half of the ingredients and top off with syrup.
3. Refrigerate for up to 5 hours and serve.
Note that this recipe only makes one serving, so double, treble our quadruple the amount of ingredients if you're making this for multiple people.
Content Source: Health.com